Modi in Bihar: Praises Nitish's commitment to Bihar's development
Modi in Bihar: Praises Nitish's commitment to Bihar's development
Written by
NewsBytes Desk
Edited by
Shikha Chaudhry
Oct 14, 2017, 01:51 pm
3 min read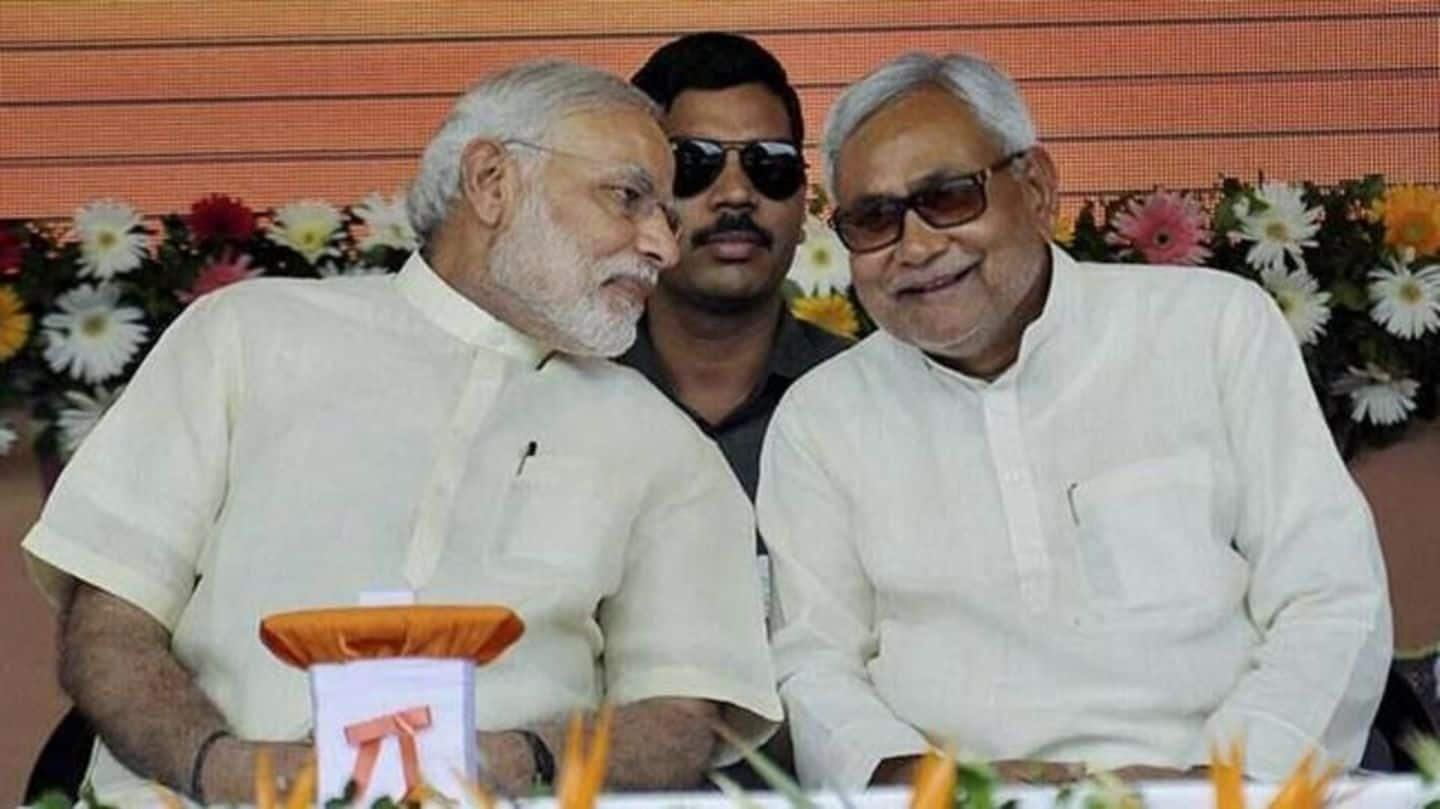 For the first time since JD(U) joined hands with NDA, PM Modi and Bihar CM Nitish Kumar are sharing the stage at Patna University's centenary celebrations. The PM is on a day's tour to Bihar and will launch developmental projects worth Rs. 3,700cr. While speaking at Patna University, Modi said it was a "privilege" to be at Patna University. What did he say? Read on!
Nitish pitches for central university status for Patna university
CM Nitish received PM Modi with a red rose when the latter arrived in Patna. Nitish took forward the demand of making Patna University a central university saying that 'Patna was founded the year the Chamaparan Satyagraha' took place; he hoped that it would be granted central university status. He also specified Mahatma Gandhi's stress on literacy and cleanliness while at Champaran.
Modi underlines the importance of right type of education
Modi said that universities "need to focus on learning and not teaching." He said that universities should assist students in opening their minds, rather than encouraging rote learning. He said teachers should move from conventional forms of teaching to innovative teaching.
Modi's message to the youth: Be innovative!
Asserting that India is a country mainly composed of youngsters, he asked youngsters to look for innovative solutions and by building start-ups to contribute in taking the nation forward. He said only a country committed to innovation will succeed. He said innovation in the IT industry helped India to shed the image of being a country of "snake charmers and black magic."
Modi praised CM Nitish Kumar's commitment to development
Modi lauded CM Nitish for Bihar's progress and said that by 2022, when India celebrates 75 years of Independence, he hoped to see Bihar among the country's prosperous states. He said that "Bihar has a unique legacy" of both "Gyan" and "Ganga."
Modi asked Nitish to look beyond central university status
Regarding CM Nitish's request for central university status, Modi said that the government wants to free the country's top universities from bureaucracy and allow them to excel. Thus, he said there will be a competition among top universities, of which top 20 universities will be selected and be given Rs. 10,000cr in the next five years. He asked Patna University to participate in this.
What are Modi's other commitments in Bihar?
From the Patna University function, Modi arrived in Mokama to lay the foundation stone for four Rs. 3,031cr national highways projects and Rs. 738.04cr sewage treatment plants. The impoverished state has high hopes from Modi as BJP has been hinting at a "Diwali bonanza" for Bihar. Road transport and water resources minister Nitin Gadkari has also accompanied the PM.
But, Modi's visit was marred by controversy
Meanwhile, a controversy erupted after actor-turned-politician and local BJP MP Shatrughan Sinha raised the issue of not being invited to the celebration despite being an alumnus. He also questioned why senior leader Yashwant Sinha, who had recently criticized the government's economic policies, and RJD chief Lalu Prasad, who was in NDA's opposing "Mahagathbandhan," were not invited as they too are alumni.