PM Modi is our daddy, says AIADMK leader
PM Modi is our daddy, says AIADMK leader
Mar 09, 2019, 06:10 pm
3 min read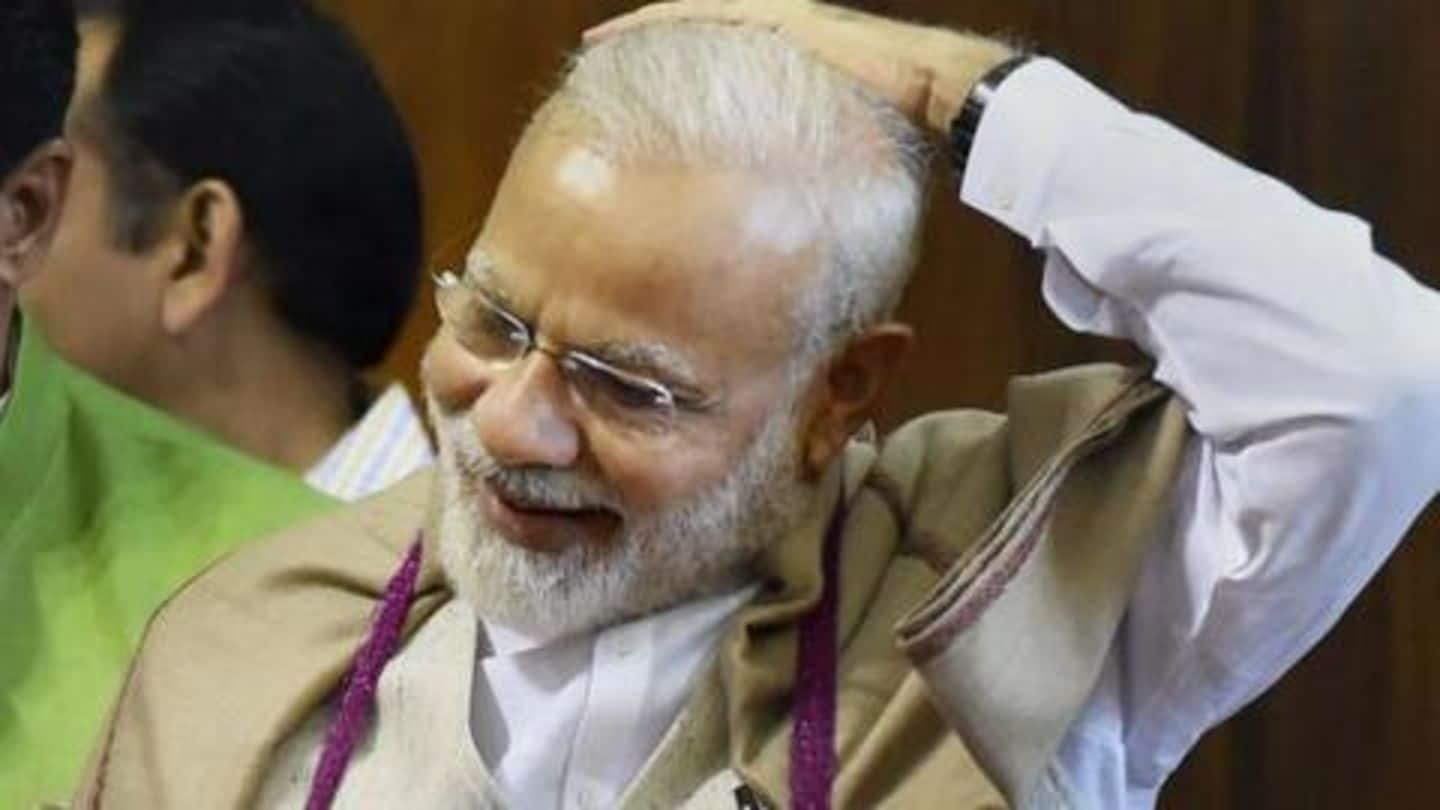 In an unusual turn of events, an AIADMK leader called Prime Minister Narendra Modi the party's "daddy" who has turned out to be a guiding light after J Jayalalithaa died in 2016. On Friday, Tamil Nadu dairy development minister KT Rajendra Balaji heaped praises on PM Modi. He made the strange remarks after addressing a party meeting at Srivilliputhur in Viruthunagar district.
After Amma, PM Modi stepped up, says Balaji
The minister was asked to comment on AIADMK's alliance with BJP for Lok Sabha elections. Balaji said Amma, as Jayalalithaa was fondly called, took her own decisions. "Since we have lost our Amma, PM Modi has come as a Daddy to guide and support us. Modi is not only Daddy for AIADMK, but he is also the Daddy for the nation," he went on.
AIADMK leader praises "Daddy" Modi
#WATCH Tamil Nadu Minister K T Rajendra Balaji: Amma's (Jayalalithaa) decisions were her own. So it was different, but in today's context due to absence of Amma, Modi is our daddy, he is our daddy, India's daddy. (8.3.19) pic.twitter.com/2zzETpaEIo

— ANI (@ANI) March 9, 2019
To recall, Amma slammed PM Modi during 2014 elections
AIADMK's alliance with BJP shows a lot has changed since the last parliamentary elections. In 2014, when Modi was BJP's PM candidate, Jayalalithaa had coined the slogan "Tamil Nadu's Lady or Gujarat's Modi?". The slogan became extremely popular. She had said Tamil Nadu's performance under her governance was way better than Gujarat, which had Modi as the CM at the time.
After Karunanidhi and Jayalalithaa's death, TN politics changed
Months after Jayalalithaa passed away, the patriarch of DMK, Karunanidhi also died. Both the warring parties ruled Tamil Nadu politics for decades but things changed with the stalwarts' deaths. AIADMK and DMK embarked on a journey to stay relevant and ended up joining hands with the national parties. While AIADMK forged an alliance with BJP, DMK went with Congress.
DMK joined hands with former adversary
It should be noted that in 2014 elections, AIADMK won 37 out of 39 seats, while fighting alone. Not willing to take any chances as he faces anti-incumbency and infighting, CM E Palaniswami allied with former adversary Pattali Makkal Katchi (PMK). The Puthiya Thamilagam (PT) party is also a member of the AIADMK and BJP alliance. The saffron party will contest on 5 seats.
After alliance was finalized, Piyush Goyal praised Jayalalithaa
Union Railways Minister Piyush Goyal, who played an important role in sewing the alliance, praised Jayalalithaa for the initiatives she took for the oppressed. "I was fortunate to meet her a few days before her hospitalization and that day was one of the most memorable days of my life," Goyal had said and promised AIADMK and BJP will work for country's development.