PM Modi gets emotional bidding farewell to Ghulam Nabi Azad
PM Modi gets emotional bidding farewell to Ghulam Nabi Azad
Written by
Siddhant Pandey
Feb 09, 2021, 03:31 pm
3 min read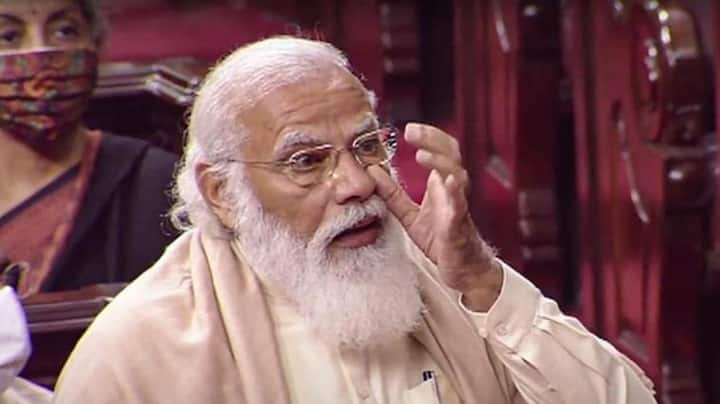 The Leader of the Opposition in the Rajya Sabha, Congress party's Ghulam Nabi Azad, is set to retire on February 15. Bidding a tearful goodbye to his "true friend," Prime Minister Narendra Modi said that it would be hard to fill his shoes. Addressing the House, Modi also recalled his long association with the veteran Congress leader. Here are more details.
Azad among four outgoing MPs
Azad is among the four outgoing Rajya Sabha MPs. Shamsher Singh Manhas of PM Modi's Bharatiya Janata Party (BJP) will retire on February 10. Peoples Democratic Party's Fayaz Ahmad Mir and Nazir Ahmad will retire on February 10 and February 15 respectively. With the four MPs completing their stints, the erstwhile state of Jammu and Kashmir will have no representatives in the Rajya Sabha.
Proud to be a Hindustani Muslim: Azad
In his retirement speech in the House, Azad said, "I am among those fortunate people who never went to Pakistan. When I read about circumstances in Pakistan, I feel proud to be a Hindustani Muslim."
Azad's successor will have difficulty matching his work: Modi
Praising Azad, Modi said, "The person who will replace Ghulam Nabi ji (as Leader of Opposition) will have difficulty matching his work because he was not only concerned about his party but also about the country and the House." Breaking into tears, Modi recalled an incident of a terror attack in J&K when he and Azad were the CMs of Gujarat and J&K respectively.
Modi recalled Azad's efforts to rescue Gujaratis during terror attack
Recalling Azad's efforts to evacuate Gujaratis stuck in J&K during the attack, Modi said, "He was constantly following up, he sounded as concerned as if those stuck were his own family members." "During this pandemic, he called and asked me to hold a meeting of all party leaders. I was pleased to receive a nice suggestion that I followed," he added.
My door is always open for you: Modi to Azad
Modi said that the two shared a special camaraderie in Parliament, in spite of their fights on TV debates. Addressing Azad, he said, "I won't let you retire. I will continue taking your advice. My doors are always open for you."
Azad has been voice of sanity for India: RS Chairperson
Meanwhile, Rajya Sabha Chairperson Venkaiah Naidu said Azad has been a "voice of sanity" for India. "He has been a veteran of this House for 28 years. The House benefited greatly from his contributions," he added. Union Minister and RPI leader Ramdas Athawale said the House needs Azad and if the Congress doesn't bring him back, his party would be willing to do so.