Use this app to review politicians based on their work
Last updated on
Jun 14, 2018, 12:49 am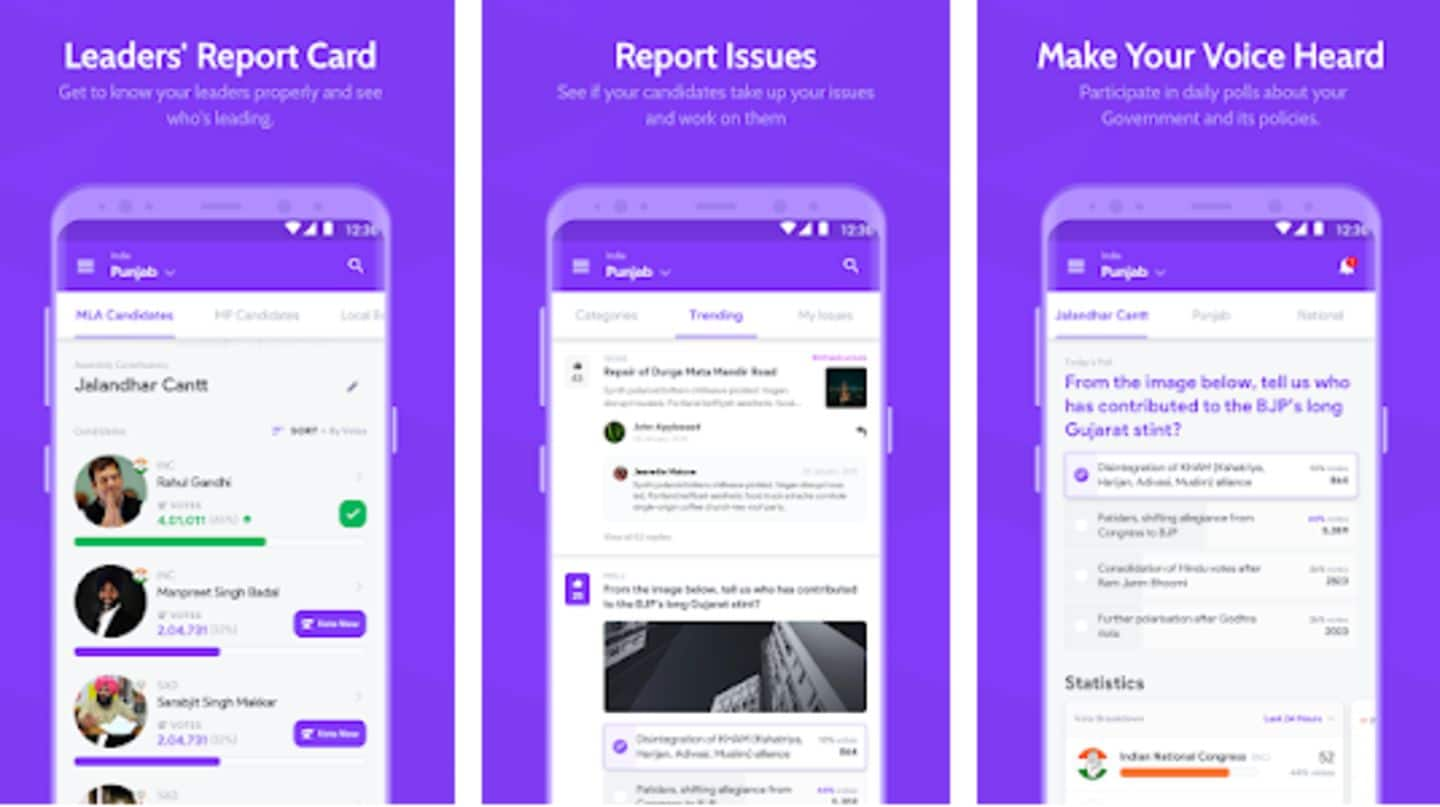 Today, I got to know about a recently-launched rating app for politicians called the Neta App, using which its creator, Pratham Mittal predicted the hung assembly in Karnataka. Basically, it's a review app meant to act as a watchdog for MLAs, MPs wherein its online community can raise issues, and rate politicians according to their actions. So, I got my hands on it.
The Neta App draws from the US approval ratings system
The Neta App is a cross-platform application which, crudely, works how you'd rate a restaurant on Swiggy or Zomato based on its service. It's based on the approval ratings format in the US which serves as a popular indicator to see shifts in political preferences.
What the idea behind app is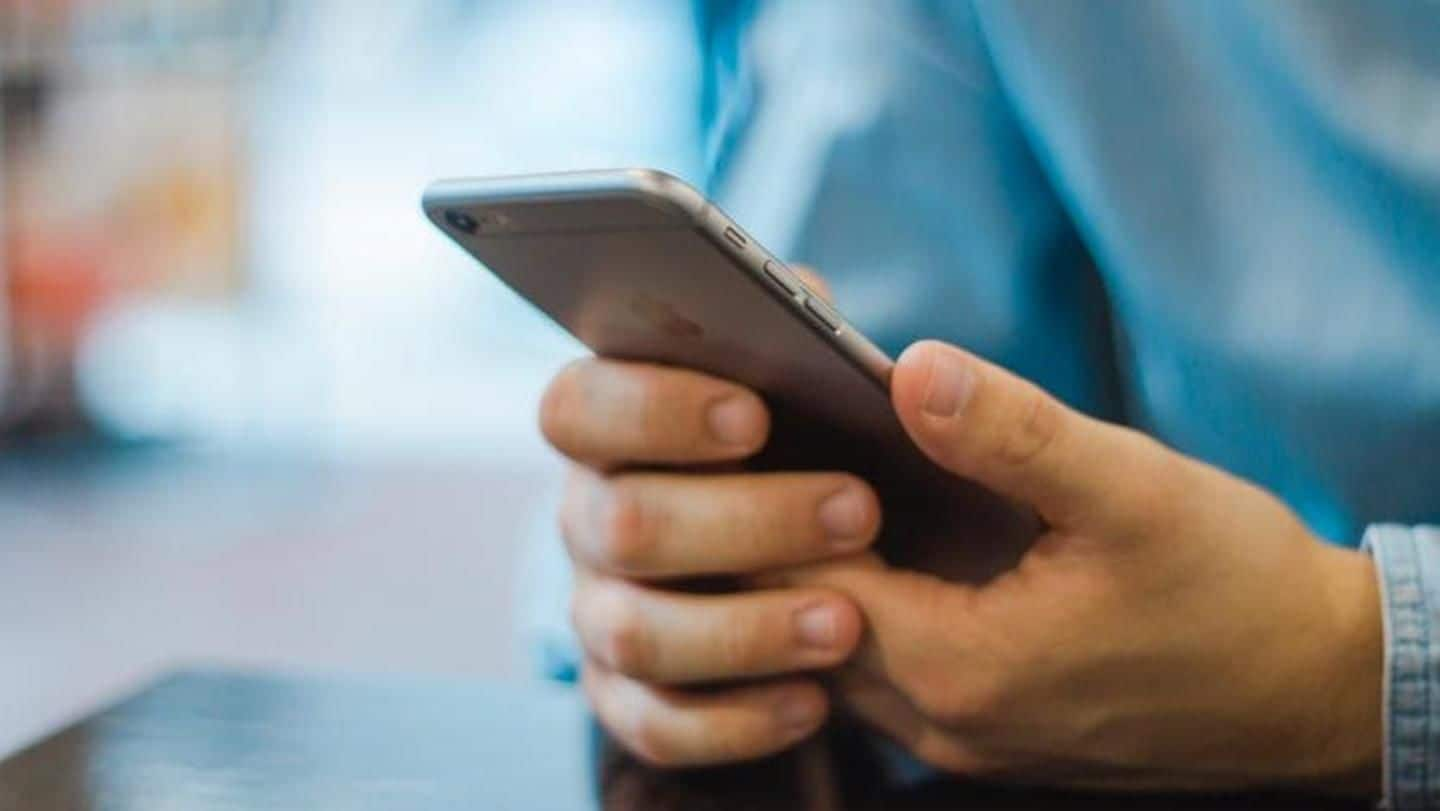 First off, it's not an official e-governance app or website where you can lodge complaints, and wait for the state to reply. Instead it's supposed to be like a forum where citizens of a constituency pick or 'vote' for an MLA and an MP, and can raise local/national issues. Depending upon the MLA/MP's response, you can rate them (cancel your 'vote').
Issues you raise come in the form of polls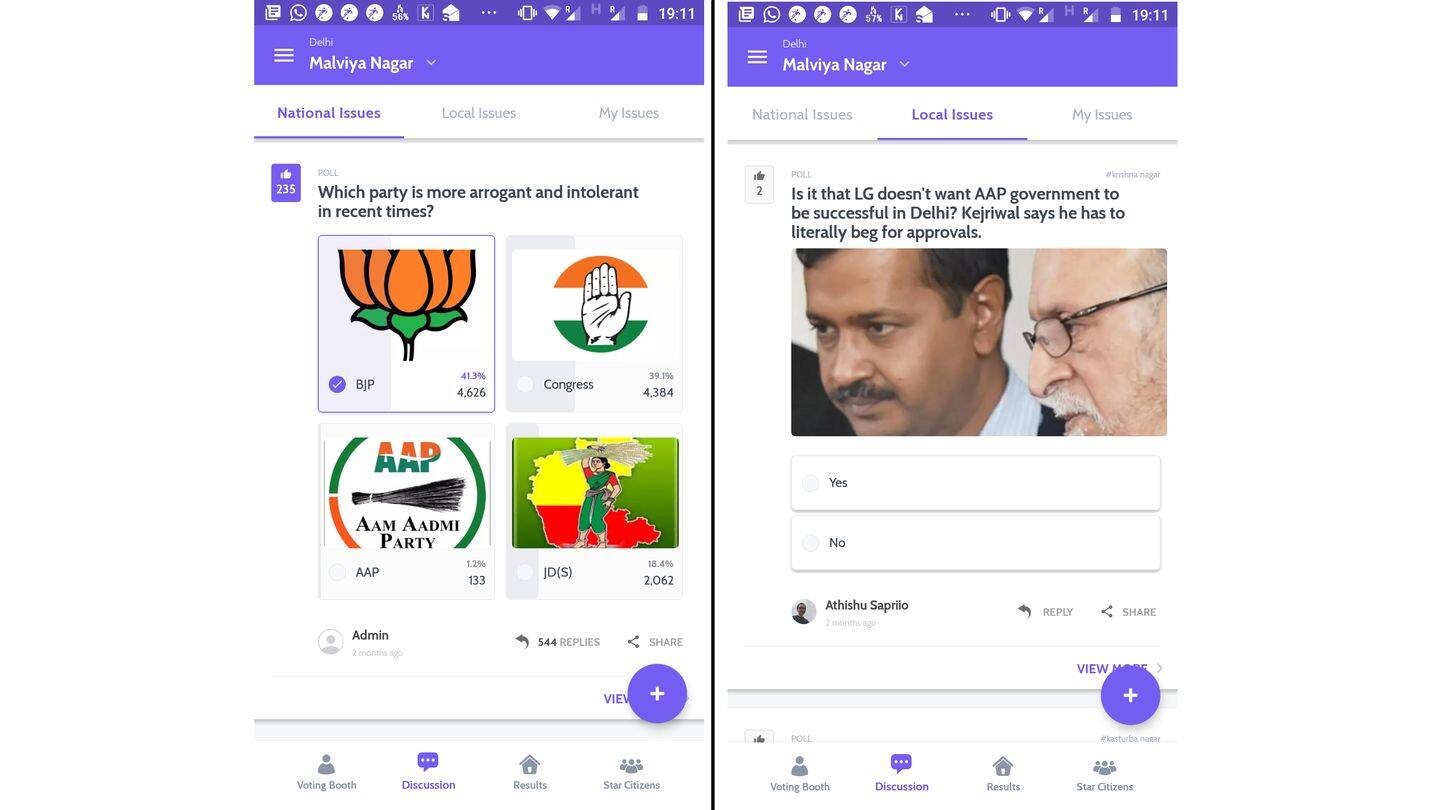 From where I'm writing, in Delhi, the app hasn't launched all its features. Yet, what's visible is that the 'issues' you can raise, categorized into 'national' and 'local', come in the form of polls, which can be created by users, with names, or anonymously. They can be opinion polls about the government, about politicians, about local issues like water supply, calls to action, etc.
The rating system works like a leaderboard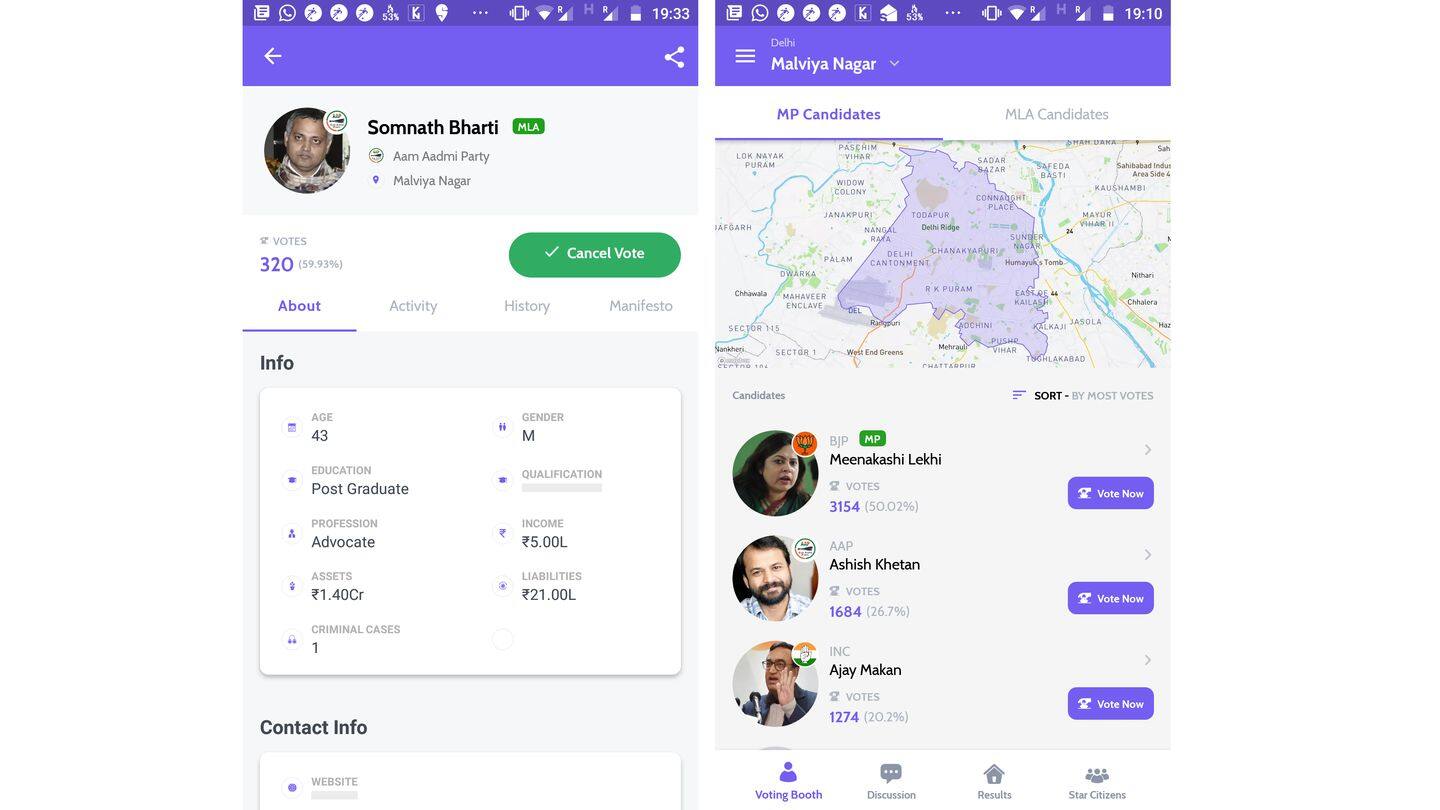 When it comes to ratings, they are in the form of a leaderboard wherein you can see what percentage of people from the online community approve of the respective MLAs and MPs. The idea is, if enough people are on the app, and politicians aren't doing what they're supposed to do, there'll be a very visible shift in people's opinions.
The creators claim to have taken precautions against potential misuse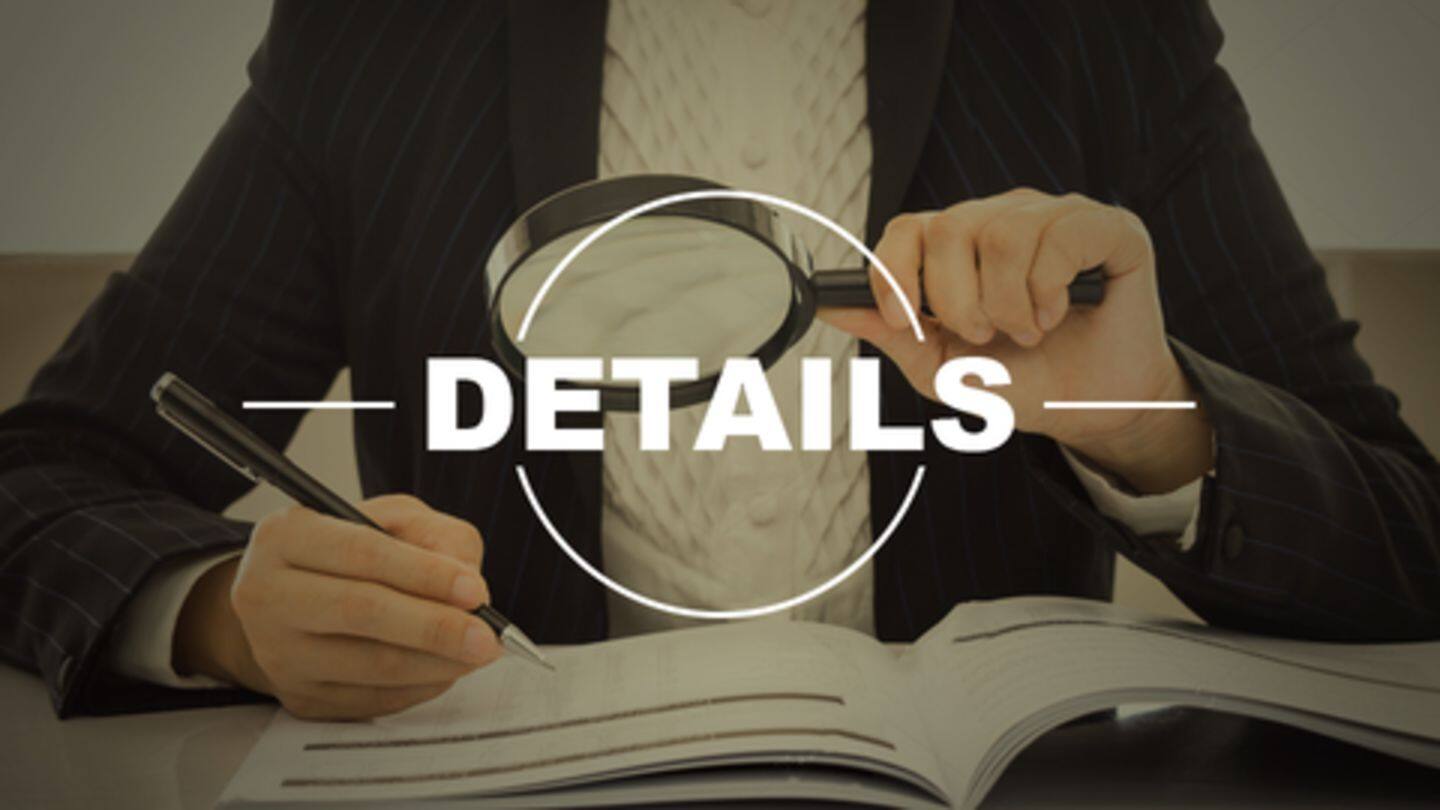 By now, you must be thinking about potential misuse - political parties with strong IT teams might be able to get fake, bot-generated 'votes' and show fabricated public opinion. To prevent that, the app takes users' phone numbers, cross-verifies names with telecom operator's data, and then uses location-based data to detect a user's constituency, said Mittal. Profiles can also be synced with Aadhaar.
The app will go pan-India, and support regional languages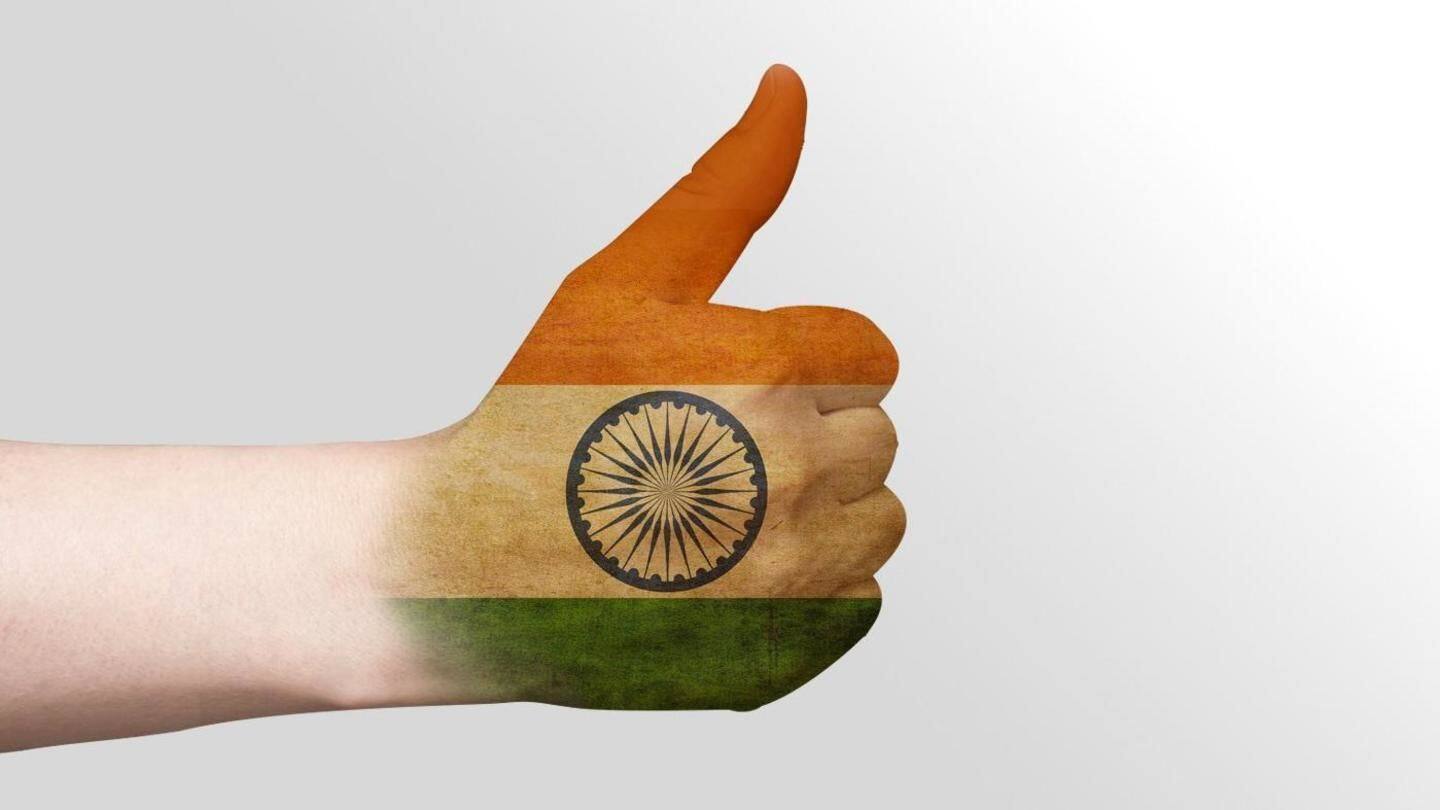 The app is being launched state-to-state, and will go pan-India soon. It's already available in certain areas and with regional language support too, which I feel, makes the app inclusive enough to potentially cater to a large number of people. Mittal has conceded that the app has a 4% error margin, but regardless, it's a novel way to perceive public opinion.
Neta App looking to get 10 crore 'votes' in 2019
"We launched the application in Karnataka ahead of the assembly elections. In the coming Rajasthan and Madhya Pradesh assembly polls, we are hoping to register 1 crore votes. We are looking at 10 crore votes for next year's general elections," said Mittal.
Mittal plans to sell political analysis from the app's data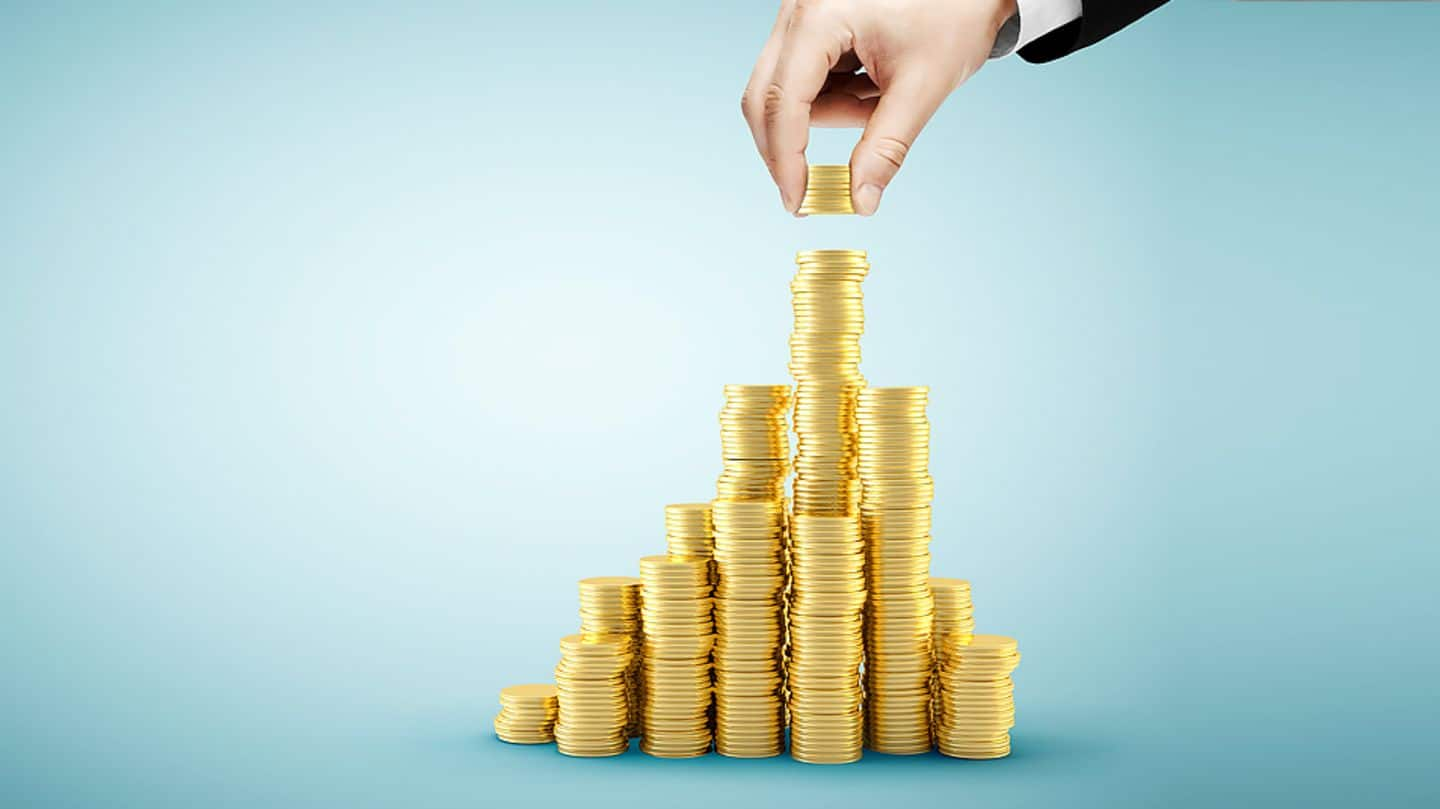 However, Mittal does plan to capitalize on the app. If the app kicks off, Mittal will be sitting on a gold mine of data which can be used for political analysis, and he eventually wants to sell the political analysis from the app's data to political parties. Additionally, he also plans to sell the data to media houses and competing election research firms.