Peacock can't be listed as vermin: Goa CM
Peacock can't be listed as vermin: Goa CM
Written by
Vaneet Randhawa
Feb 13, 2016, 02:08 pm
2 min read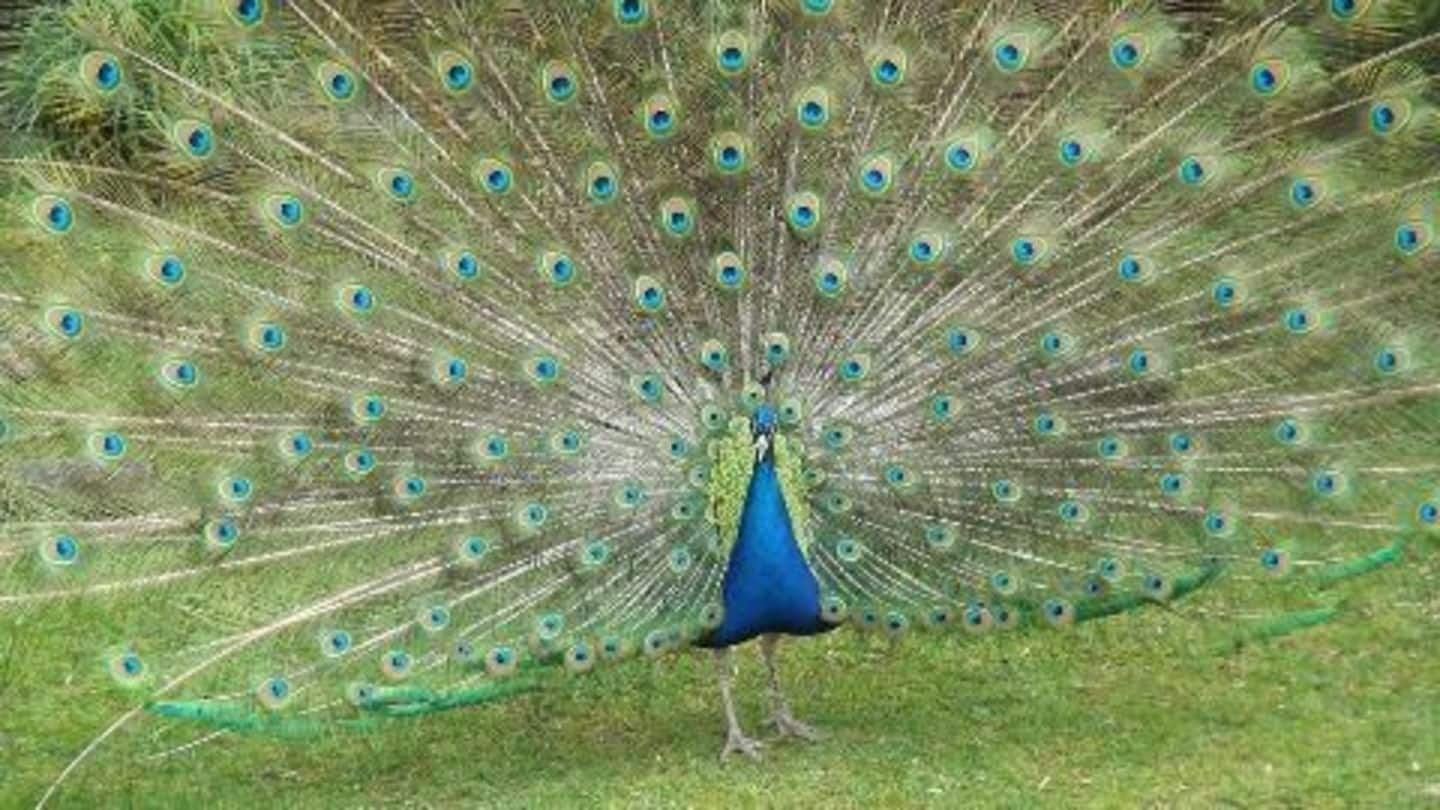 Steering clear of the controversial proposed listing of the "peacock as a vermin", Laxmikant Parsekar, the Goa Chief Minister ruled out the inclusion of the national bird in the draft of nuisance animals. He said though there had been complaints from the rural areas of large-scale peacock menace where the peacocks eat farmers' grains. However, he said there were measures to handle that.
Peacock may get reclassified as vermin
Goa recommended the reclassification of India's national bird- the peacock- as vermin. Goa's Agriculture Minister Ramesh Tawadkar contended that peacocks were destroying crops and could be put on the 'vermin' list. He said a committee had assessed the impact of damage before proposing this. Goa's state animal- wild bison too would be on the list along with monkeys, wild boars etc.
Wildlife Protection Act, 1972: Peacock's saviour
Peacock the national bird of India and the wild bison are both protected species under Schedule 1 of the Wildlife Protection Act, 1972.
Animal rights groups oppose the plan
Animal Rights activists have strongly condemned the proposal to list peacocks as vermin and to cull them. They said that the problem was man-made, as accelerated extension of urban areas and shrivelling forest cover in Goa had left inadequate space for the wildlife, the prime reason why they encroached human habitat. Poorva Joshipura from PETA said that the move would hurt Goa tourism.
The notorious 'vermin' list
Being classified a 'vermin' essentially means that the government authorities can "conduct periodic culls of the species" under this designation.
Peacock-culling plan ruffles opposition in Goa
The idea was criticised by Congress with senior state Congress party leader Luizinho Faleiro calling the move "suicidal" and said that killing the national bird was not an option. Leader of Opposition, Pratapsingh Rane, who had recently demanded that monkeys and other animals be branded as vermins also critiqued the proposal. Instead, he suggested that the peacock menace can be countered with certain equipments.
First coconut, now Peacock
In January 2016, Goa's state machinery sparked a controversy when it reclassified the coconut tree, which earlier had protected status, "as a palm because it does not have branches."