Modi unanimously elected NDA leader; swearing-in likely on May 30
Last updated on
May 25, 2019, 08:57 pm
PM Narendra Modi on Saturday was unanimously elected the leader of BJP-led National Democratic Alliance (NDA) at a meeting in Parliament's Central Hall. The meeting was attended by NDA allies' newly-elected MPs and senior leaders. Modi will now visit President Ram Nath Kovind to stake claim to form the next government. The swearing-in ceremony is likely to be held on 30 May. Here's more.
Watch Modi addressing the NDA meeting in Parliament's Central Hall
'Modi elected leader of parliamentary party of 353 MPs unanimously'
"Modi is elected the leader of the parliamentary party of 353 MPs unanimously," BJP president Amit Shah announced as PM Modi acknowledged the NDA allies' support and cheers. Senior BJP leaders like LK Advani and Murli Manohar Joshi were also present on the dais.
SAD's Badal moved resolution to elect Modi as NDA leader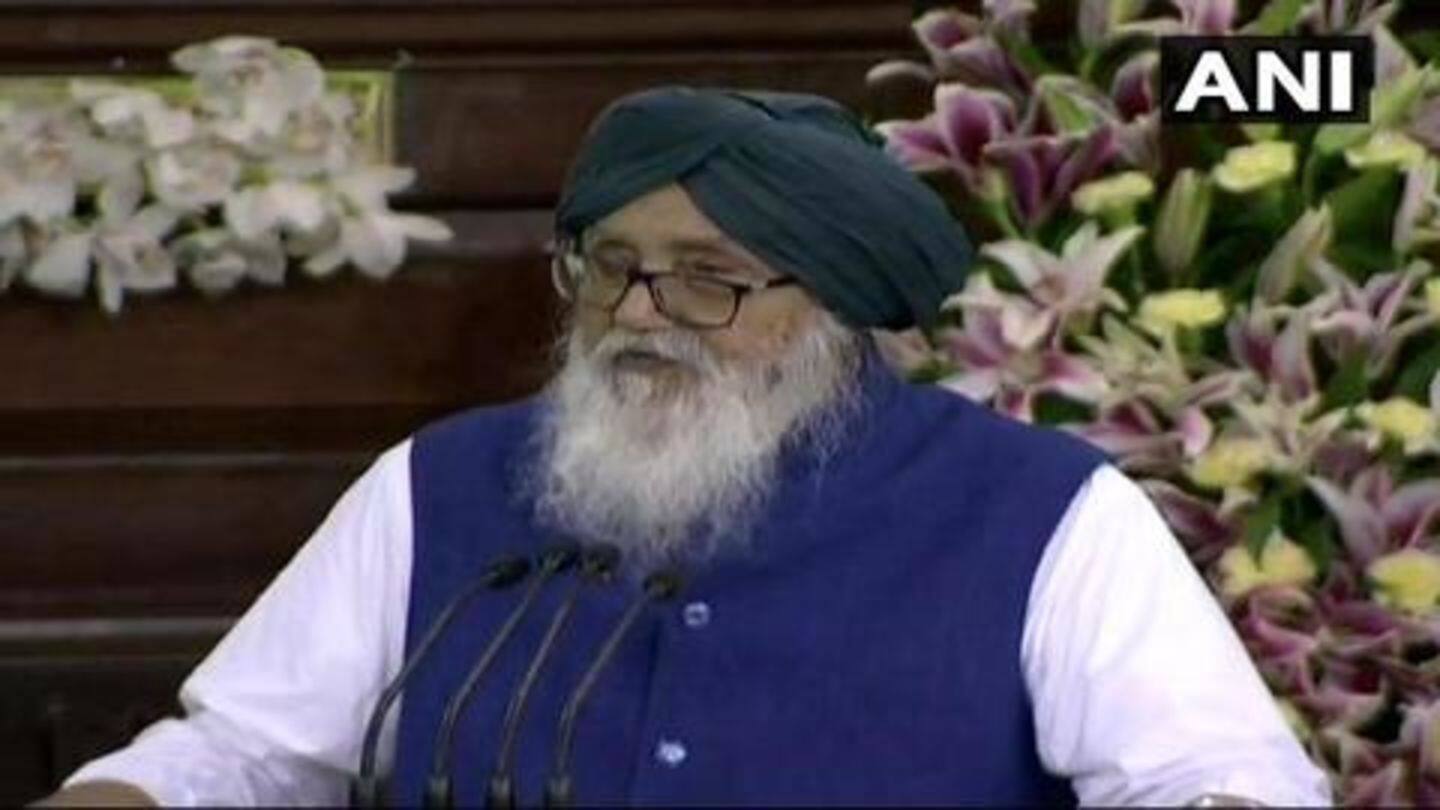 Senior NDA leaders like Shiromani Akali Dal's Parkash Singh Badal, Shiv Sena's Uddhav Thackeray, and Janata Dal (United) chief and Bihar CM Nitish Kumar were among the attendees of the parliamentary meeting. While Badal moved a resolution to elect PM Modi as NDA Parliamentary Party's leader, it was supported by CM Nitish, Thackeray, Lok Janshakti Party chief Ram Vilas Paswan, and other NDA leaders.
2019 elections broke down walls, connected hearts: PM Modi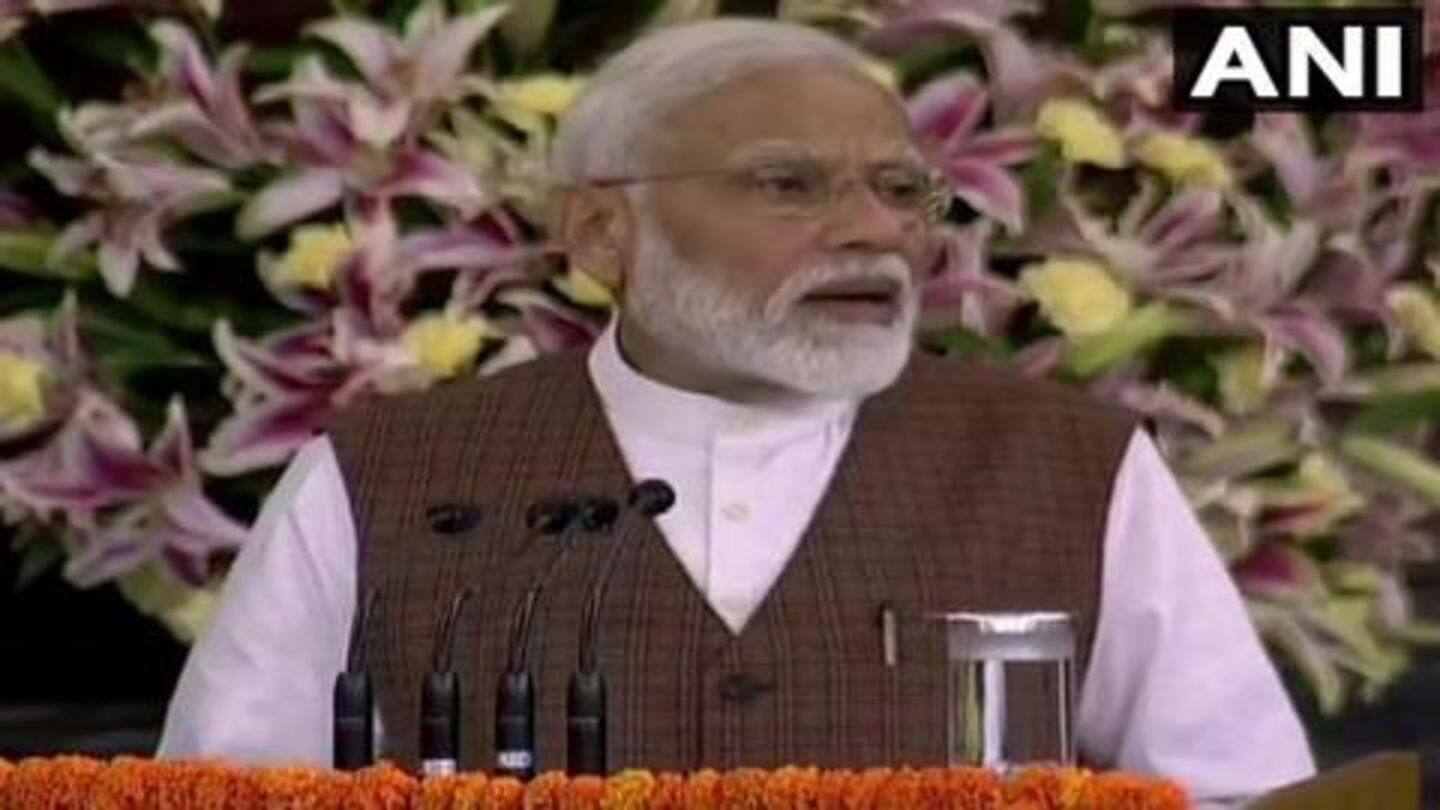 In the 2019 General Election, in a landslide victory, the BJP alone won 303 seats in the 543-member Lok Sabha; along with NDA allies, it has won 353 seats. Addressing the NDA parliamentary meeting on Saturday, PM Modi said, "The 2019 elections have worked towards breaking down walls and connecting hearts." Before starting his speech, he bowed down before the Constitution of India.
Have to go forward with slogan of 'NARA': Modi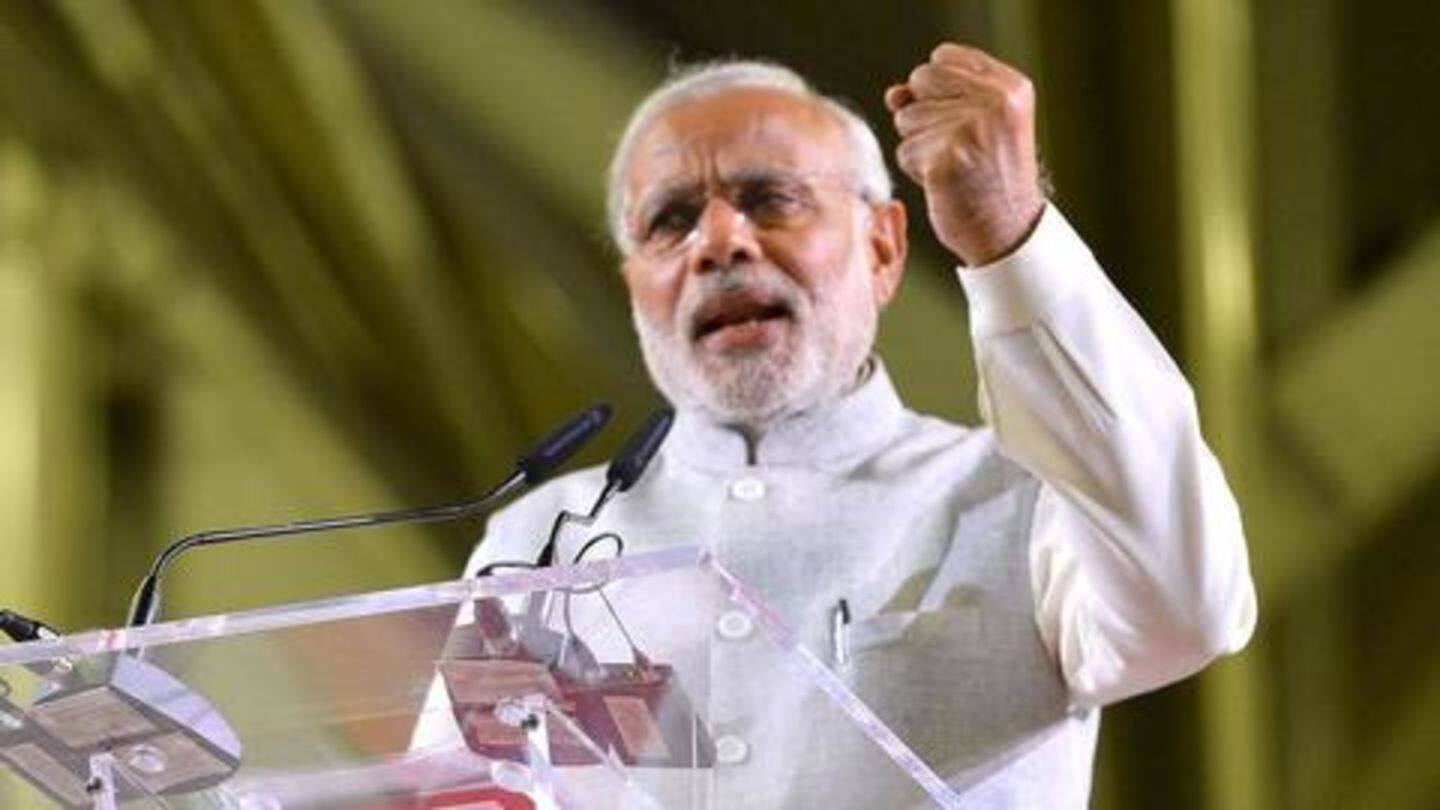 At the meeting, Modi said that NDA has two essential things - energy and synergy. "We have to go forward with this slogan of 'NARA' - National Ambition and Regional Aspirations," he said. Warning NDA MPs to not say anything irresponsible that hurts the party and its cause, Modi said, "No matter how hard we work, one bad comment can stain all of it."
Modi pledges to build "new India" with "new energy"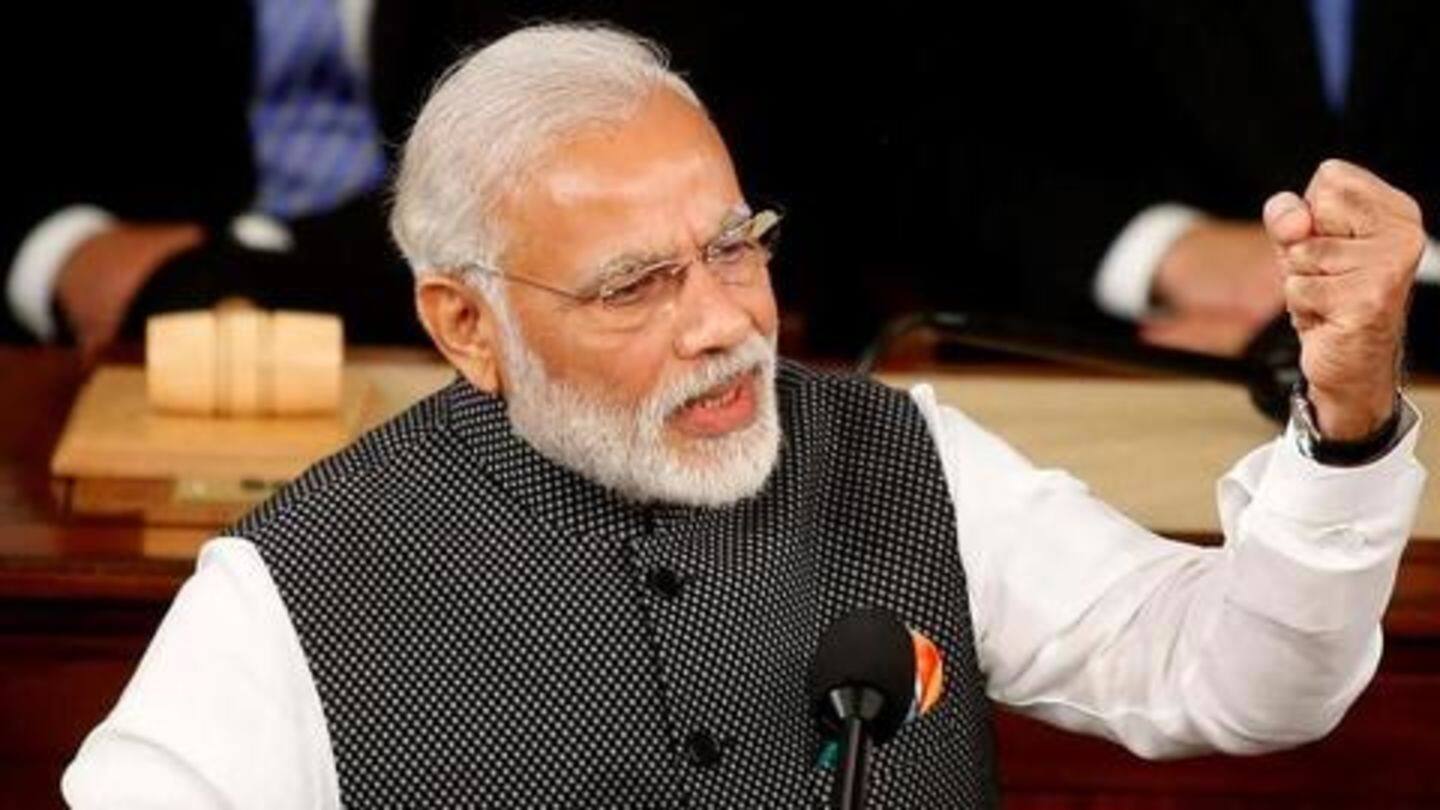 "You may have been elected from somewhere but you are India's lawmaker, you have to think of Kashmir and Kerala both," Modi told NDA MPs, pledging to build "new India" with "new energy". "Just like the poor, the minority of this country too has been cheated. Vote-bank politics has created this fear. We can bring all Indians together for a brighter future," he said.
17th Lok Sabha to be constituted before 3 June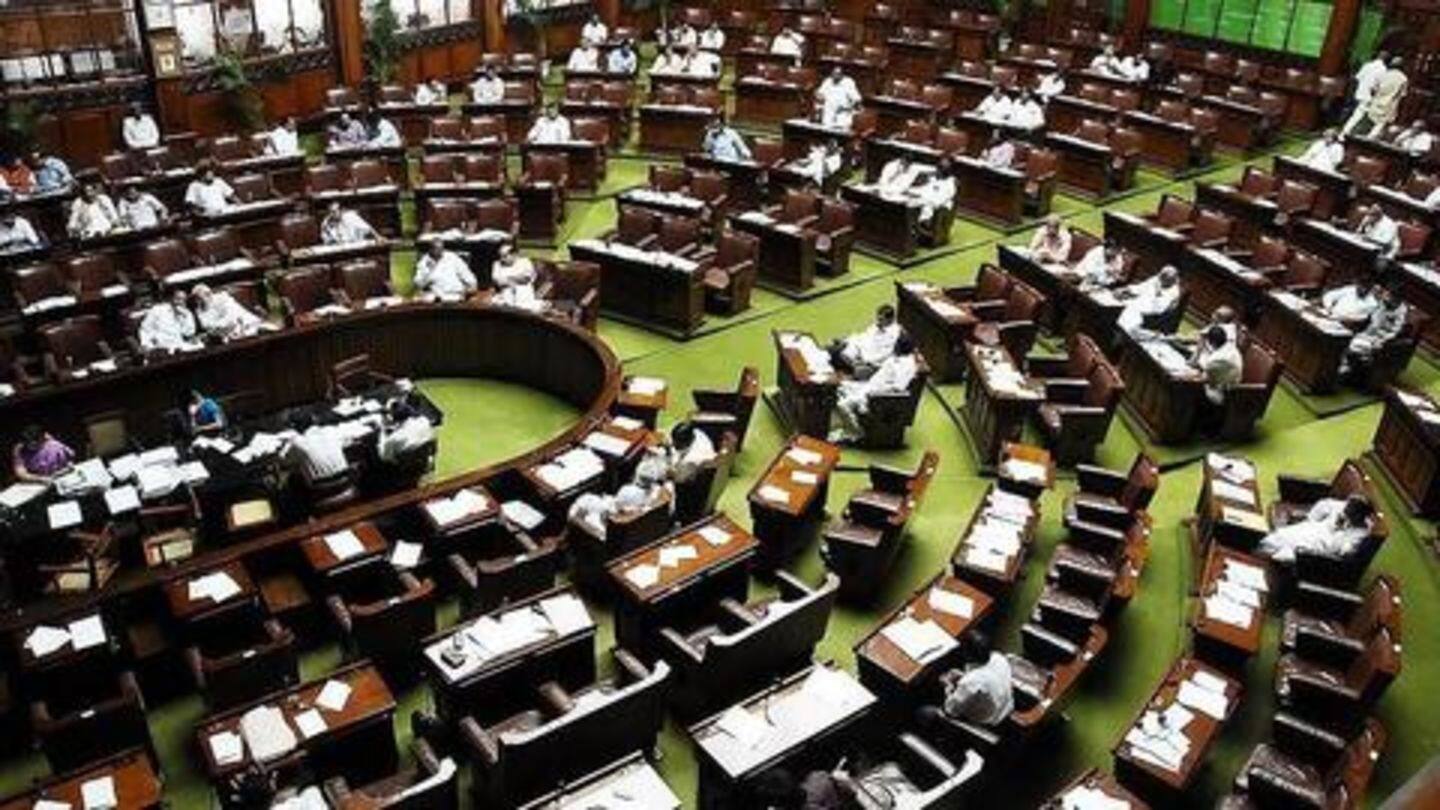 PM Modi-led Council of Ministers on Friday submitted their resignations to President Kovind, paving the way for the next government's formation. Accepting the resignations, the President asked them to continue as a caretaker government until the next government's formation. Kovind signed the Order dissolving the 16th Lok Sabha, accepting the Modi-led Cabinet's recommendation. The 17th Lok Sabha has to be constituted before 3 June.