Priyanka Gandhi to start active political role with Kumbh dip
Priyanka Gandhi to start active political role with Kumbh dip
Jan 27, 2019, 09:52 am
3 min read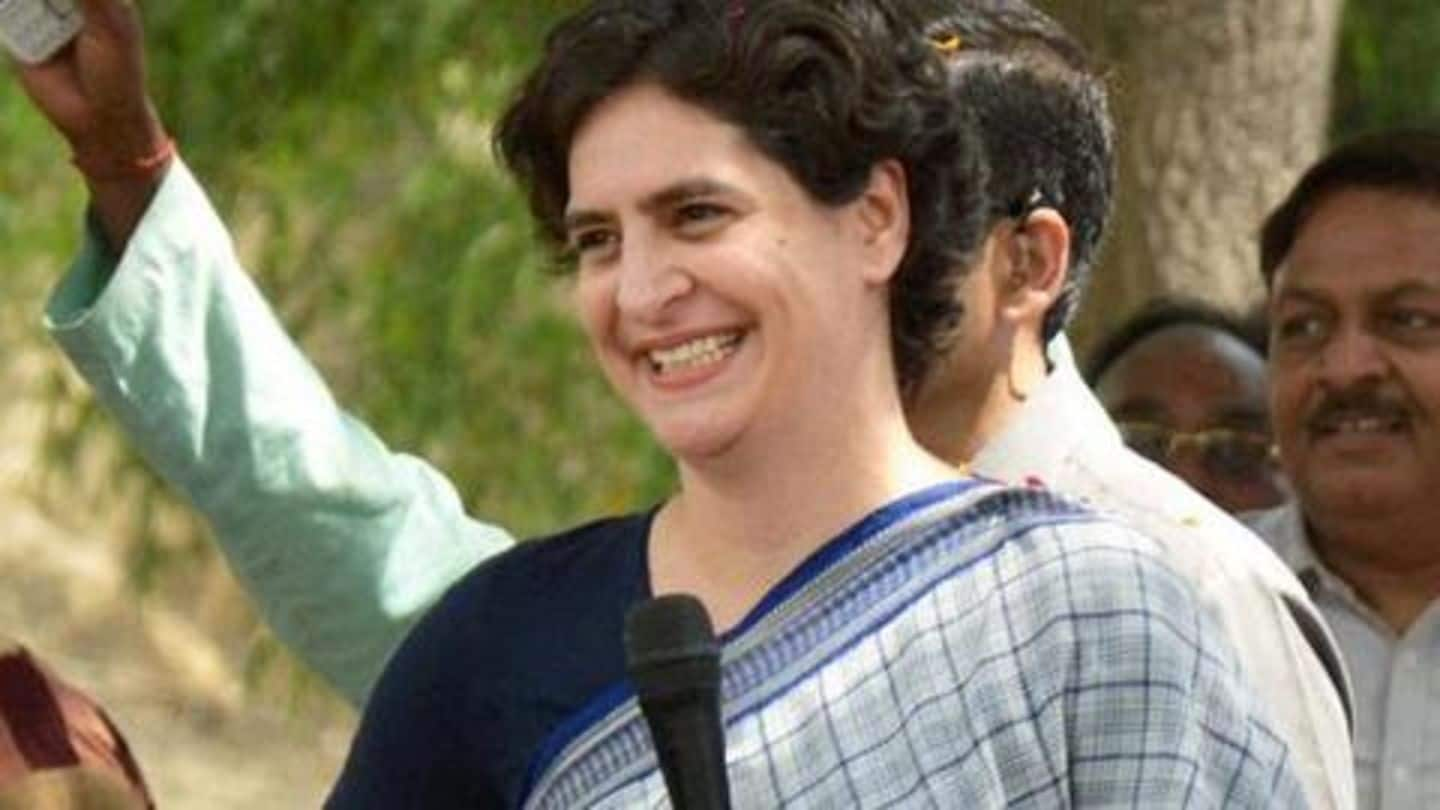 Priyanka Gandhi Vadra, who formally joined active politics earlier this week, may kickstart her innings with a holy dip in Kumbh Mela on February 4. The religious fair is underway in Prayagraj, Uttar Pradesh, with millions going to the confluence of Ganga, Yamuna, and mythical Saraswati for a bath. The 47-year-old was made in-charge of UP East for Congress by brother Rahul Gandhi.
Rahul likely to accompany Priyanka, both could hold press conference
Rahul, the President of the party, is likely to accompany Priyanka. The brother-sister duo could hold a joint presser in Lucknow as well. But why has February 4 been selected? The said date has significance as it is the Mauni Amavasya and the day of second Shahi Snan. If not February 4, Priyanka may visit Kumbh Mela on Basant Panchami and third Shahi Snan.
Earlier, their mother Sonia Gandhi visited Kumbh Mela
Notably, this could be the first time Priyanka and Rahul will take a dip in Sangam. Their mother, then-UPA Chairperson Sonia Gandhi, visited Kumbh in 2001 to take a dip. The Yogi Adityanath led government has made massive arrangements for the fair which started on January 15. Deputy CM Dinesh Sharma had invited Rahul for Kumbh and advised him to visit his 'grandfather's grave'.
Rahul ji must light candle at his grandfather's grave: Sharma
"His (Firoze Gandhi's) grave is in Prayagraj and Rahul ji must visit it since he has never been there, and light a candle there. I urge Rahul Gandhi to visit Prayagraj for the Kumbh Mela and also perform puja at his grandfather's grave," Sharma said.
Recently, Rahul said Priyanka avoided politics because of her kids
Priyanka became the latest Gandhi to foray into politics and quite understandably reactions followed. A report claimed even senior Congress leaders were unaware of this development. About her sister finally taking on a more active role, Rahul said it wasn't a sudden decision. She avoided politics as her kids were younger. "[Now] her children are grown-ups. Therefore, she decided to join politics," Rahul added.
BJP feels Priyanka won't have an effect on upcoming elections
UP East, the area which Priyanka has been given responsibility for, includes Varanasi (the constituency of Prime Minister Narendra Modi) and fiefdom of Adityanath. Despite the obvious noise around this decision, BJP feels it won't hurt their prospects. BJP leaders claimed Priyanka's entry showed Rahul had failed. The nepotism debate was also needled and Congress was asked what after the Gandhi family.
Zero plus zero is zero: Adityanath
"Zero plus zero results in zero. This would not make any impact on the poll outcome. With her appointment, the Congress has only extended its culture of a political dynasty," said Adityanath recently. Previously, Priyanka had campaigned for her brother and mother.