Adityanath: Give us 24 hours, we will solve Ayodhya dispute
Adityanath: Give us 24 hours, we will solve Ayodhya dispute
Jan 26, 2019, 07:05 pm
3 min read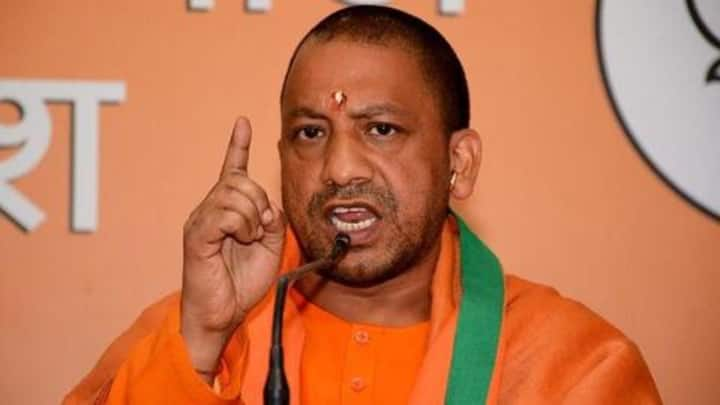 With the Ayodhya title dispute hearing fast approaching, Uttar Pradesh Chief Minister Yogi Adityanath has issued a warning. Adityanath said that if the Supreme Court could not deliver an early verdict on the issue, it should "hand it over to us", and the issue would be resolved within 24 hours. The hearing is on January 29. Here are the details.
We won't even take 25 hours, said Adityanath
"I want to say that the court should give its verdict soon, and if it is unable to do so, it should hand over the issue to us. We will resolve the Ram Janmabhoomi dispute within 24 hours. We won't take 25 hours," said Adityanath.
Adityanath didn't share how he would solve the issue
Speaking to India TV, Adityanath did not reveal whether he would resolve the issue through negotiations or by wielding a stick. He said that the title dispute was added "unnecessarily" and the delay in the verdict was causing a "crisis" in people's "patience and trust". The UP CM further appealed the Supreme Court to deliver its verdict at the earliest.
The five-judge bench that is slated to hear the case
After Justice UU Lalit recused himself from the Ayodhya dispute hearing on January 10, a reconstituted five-judge bench comprising Chief Justice Ranjan Gogoi, and Justices DY Chandrachud, SA Bobde, Ashok Bhushan, and Abdul Nazeer will hear the case on January 29.
Adityanath said that the ordinance route isn't possible right now
When asked about why the Center had not passed an ordinance on the Ram Mandir issue, Adityanath explained that the matter was sub-judice, and that the Parliament is not allowed to discuss such matters. He added that the question surrounding the construction of the Ram Mandir was not about the elections, but about the faith of Indians.
What Adityanath said when questioned about the ordinance route
"Parliament cannot discuss matters that are sub-judice. We are leaving it to the court. Had the court given justice based on the 1994 affidavit filed by the then Central government, a good message could have gone to the country," added Adityanath.
The UP CM's comments on Priyanka Gandhi joining politics
The UP CM then went on to attack the Congress, and claimed that the grand old party was the root of the problem. Commenting on Priyanka Gandhi's entry into politics, Adityanath said that her entry proved that Congress remains a dynastic party and cannot look beyond the Nehru-Gandhi family when it comes to selecting leaders.
Adityanath: RaGa's temple visits a victory for saffron ideology
Commenting on Rahul Gandhi's temple visits, Adityanath further said, "This is a victory for our ideology. Rahul has now realised that if he has to live in Hindustan, he will have to show his 'janeu' and 'tilak' in public. To me, Rahul has proved that Nehru was wrong."