RaGa says he was "confused" after MP CM threatens lawsuit
RaGa says he was "confused" after MP CM threatens lawsuit
Oct 30, 2018, 11:37 am
2 min read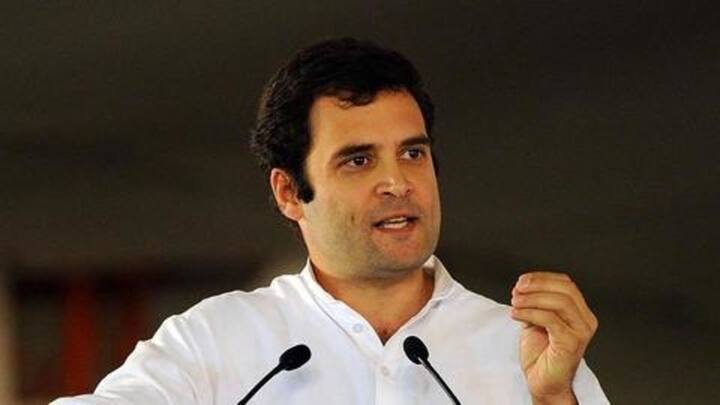 Just hours after Madhya Pradesh Chief Minister Shivraj Singh Chouhan threatened to take legal action against Rahul Gandhi over allegedly defamatory accusations of corruption, the Congress chief issued a statement saying that he got "confused". The entire row began when Gandhi accused the Chouhan family of corruption, alleging that they were involved in multiple scams, including the Vyapam scam and Panama Papers. Here's more.
The comments which sparked the row
While addressing a rally in Madhya Pradesh's Jalbhua on Monday, Rahul Gandhi had claimed that Chouhan's son's name had surfaced in the Panama Papers, but no action had been taken. "Even a country like Pakistan punished its former PM when he was named in the Panama papers," said Gandhi, implying that corruption and power hand kept the Chouhan family out of an investigation.
An angry Chouhan threatens legal action against RaGa
Subsequently, Madhya Pradesh CM Shivraj Singh Chouhan, via series of tweets, threatened to take legal action against Gandhi for making defamatory claims against his family. Chouhan said that he would file a "criminal defamation suit for maximum damages" for the "patently false allegations" made by Gandhi. He also said that the Congress had a habit of belittling BJP workers.
Chouhan warns Gandhi of legal action
Mr @RahulGandhi
You have been making patently false allegations of Vyapam to Panama Papers against me and my family.

Tomorrow, I am filing a criminal defamation suit for maximum damages against you for frivolous and malafide statements.

Let law take its own course now.

— ShivrajSingh Chouhan (@ChouhanShivraj) October 29, 2018
Congress' weakening position is affecting RaGa 'mentally', says Chouhan
"Congress has been in practice of looking down upon the BJP workers. It called PM Narendra Modi 'Maut ka Saudagar', 'neech' and 'Bicchu'. The party called me 'nalayak', 'madari' etc. Staying away from making the government is getting tougher for him [Rahul Gandhi] and it is affecting him mentally," Chouhan further said.
RaGa alters his statement after Chouhan threatens action
Subsequently, Rahul Gandhi altered his comments. Speaking at an event in the presence of other Congress leaders, the Congress chief said that he got "confused" owing to the sheer number of scams the BJP was associated with. He clarified that he had been wrong to implicate Chouhan's family in the Panama Papers, but maintained that they hand a hand in the Vyapam scam.
Rahul Gandhi's exact words
"BJP has done so many scams, I got confused. There is so much confusion, so many scams. Panama scam was done by Madhya Pradesh CM, no. He was not involved in Panama scam. But he was involved in the Vyapam scam and other scams," said RaGa.