Special status for Andhra Pradesh a right: Rahul Gandhi
Special status for Andhra Pradesh a right: Rahul Gandhi
Written by
Anupama Vijayakumar
Jun 06, 2017, 08:23 pm
3 min read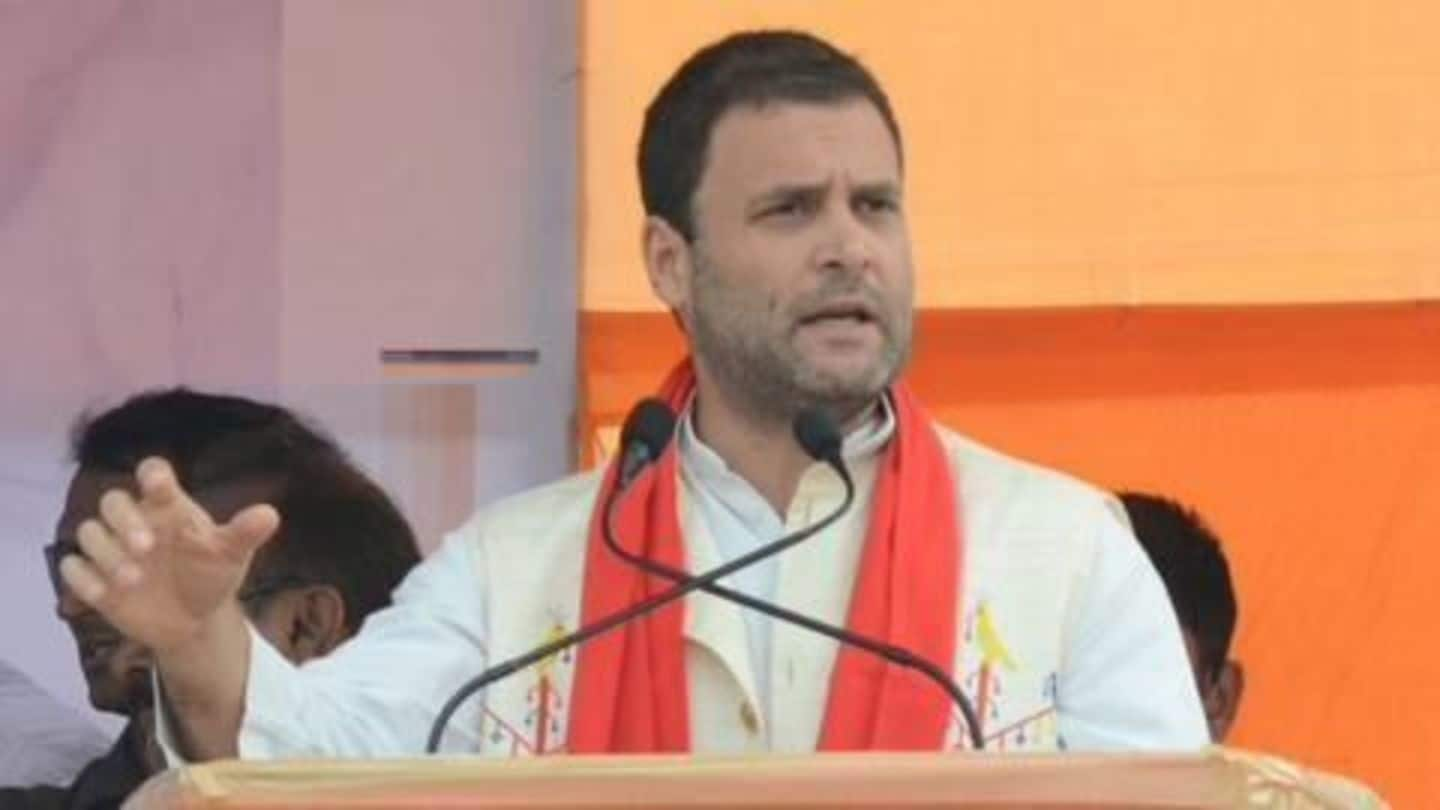 Speaking at Guntur in AP recently, Rahul Gandhi stated that Special Category Status (SCS) was the state's right. He was addressing a massive public gathering called the 'Pratyeka Hodha Barosa Sabha'. Wondering why the state's government did not wish the status upon the state, he promised that the state would definitely be granted the status if a Congress-led coalition wins 2019 elections.
What is Special Category Status?
SCS is awarded by the centre to states based on various parameters including economic backwardness and difficult terrain. Set up under Planning Commission's Central Plan Assistance, SCS makes states eligible to receive 90% of assistance as grants, as opposed to 70% loans and 30% grants.
Andhra Pradesh and Special Category Status
SCS was promised to Andhra Pradesh by the UPA government at the time of the state's bifurcation in 2014. This was done to make up for the huge loss of revenue brought about by the loss of its capital city, Hyderabad to Telangana. The issue has been a matter of serious debate in the Parliament and caused the recent state-wide protests in January.
Andhra Pradesh CM Chandrababu Naidu disagreed with the protesters saying the state could do with a special package instead of SCS. Opposition parties including YSR-Congress have accused the government of not trying hard enough.
RaGa criticizes Centre and state leadership
Rahul Gandhi alleged that CM Naidu and YSR-Congress leaders were not fighting hard enough for the status. He said that the state's ruling and opposition parties fear the Modi government and added that the Congress Party harbours no such fears when it comes to fighting for SCS. He further slammed Modi government's Swacch Bharat and Make in India schemes, pointing to PM Modi's inefficiency.
Rahul highlights Congress efforts for Andhra Pradesh
He noted that Congress made the Polavaram irrigation project into a national initiative, benefiting Andhra Pradesh, after the centre promised to bear all the expenses. He further said that the UPA government's Land Acquisition Act immensely benefited farmers and protected them from getting cheating on.
2019 elections: The larger picture
Rahul Gandhi seems to be aiming for a Congress victory in Andhra Pradesh in the 2019 elections and aims to tap into people's resentment with the state and central governments to achieve this. If at all the NDA government does grant SCS to Andhra Pradesh, it could lead to competing demands from states including Odisha, Bihar and put the centre in a real predicament.