Remove mosques' loudspeakers: MNS chief Raj Thackeray tells Maharashtra govt
Remove mosques' loudspeakers: MNS chief Raj Thackeray tells Maharashtra govt
Apr 03, 2022, 05:54 pm
2 min read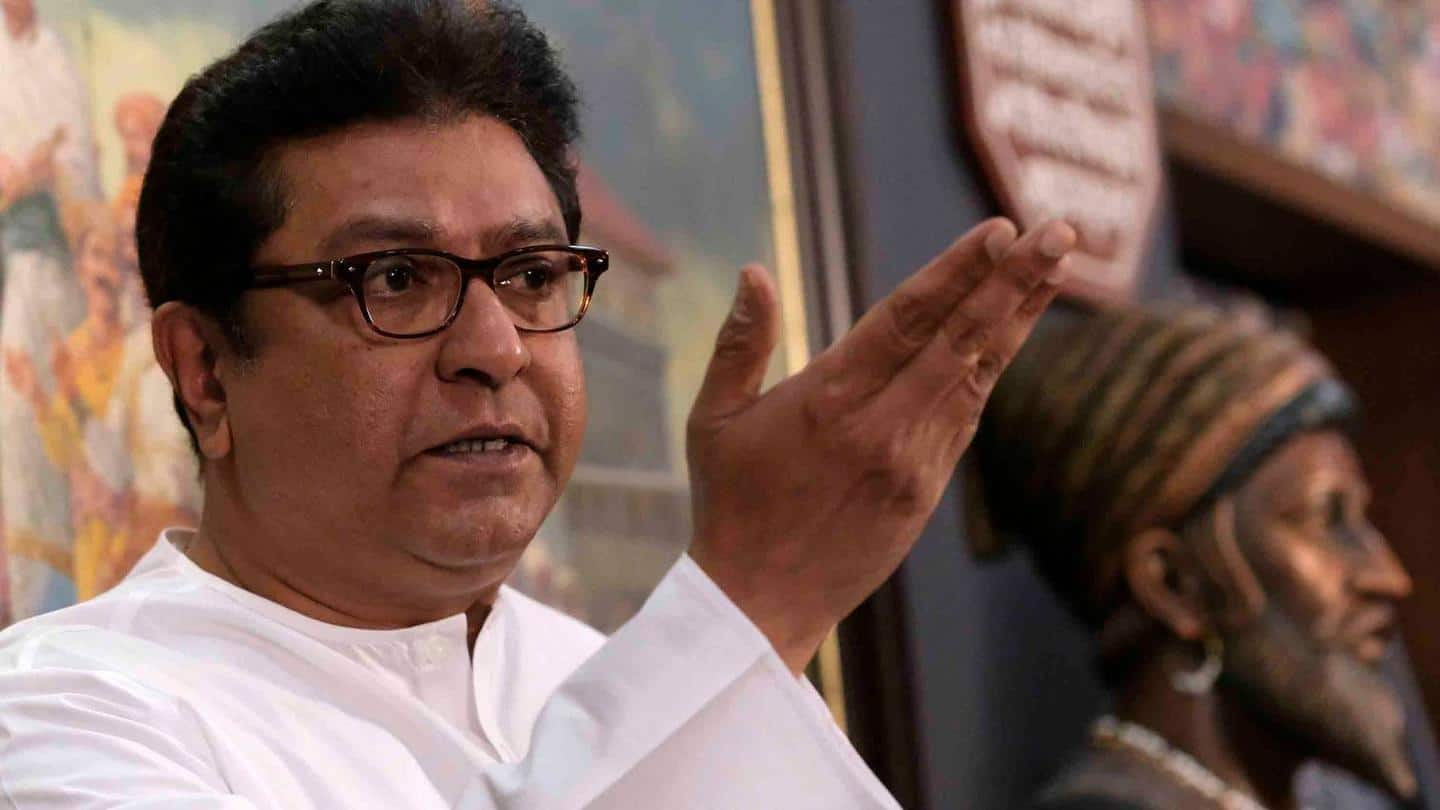 Raj Thackeray, chief of the Maharashtra Navnirman Sena (MNS), has asked the state government to remove loudspeakers from mosques and warned of putting loudspeakers in front of the mosques and playing Hanuman Chalisa. Thackeray also urged Prime Minister Narendra Modi to raid mosques in Muslim areas of Mumbai, claiming that the Muslim residents living there are 'Pakistani supporters.'
'Not against any particular religion'
Addressing a rally of his supporters at Mumbai's Shivaji Park, Thackeray said, "I am not against prayers. You can pray at your home, but the government should take a decision on removing mosque loudspeakers. I am warning...Remove loudspeakers or else we will put loudspeakers in front of the mosque and play Hanuman Chalisa." "I am not against any particular religion," he added.
MLAs using Muslims as vote bank: Thackeray
"I appeal to PM Modi to raid the Madarasas at the Muslim shanties. Pakistani supporters are residing in these shanties... Our MLAs using them for vote-bank, such people don't even have Aadhar Card but the MLAs get them made," he said.
Raj Thackeray attacks cousin Uddhav Thackeray
Raj Thackeray also lashed out at his estranged brother and Maharashtra Chief Minister (CM) Uddhav Thackeray, saying the CM had betrayed the electorate's trust by joining forces he opposed during the elections. He also claimed that PM Modi had always portrayed Devendra Fadnavis as the CM and Uddhav had never said anything until the results of the Maharashtra assembly elections were out.
'Revoke pensions of MLAs and MPs'
The MNS chief also criticized the state government's recent announcement on providing houses to MLAs in Mumbai. He demanded that the government revoke the pensions of MPs and MLAs and take away their farmhouses if they are allocated houses.
Raj Thackeray also slammed the Nationalist Congress Party (NCP), which is a partner in Uddhav Thackeray's Maha Vikas Aghadi coalition government in Maharashtra. He accused NCP chief Sharad Pawar of instilling caste hatred in the state since the party's inception. "Today people are fighting over caste issues in the state. When will we get out of it and become Hindus?" Raj Thackeray asked.