At MNS rally, Raj Thackeray attacks Modi on all fronts
At MNS rally, Raj Thackeray attacks Modi on all fronts
Oct 05, 2017, 06:19 pm
2 min read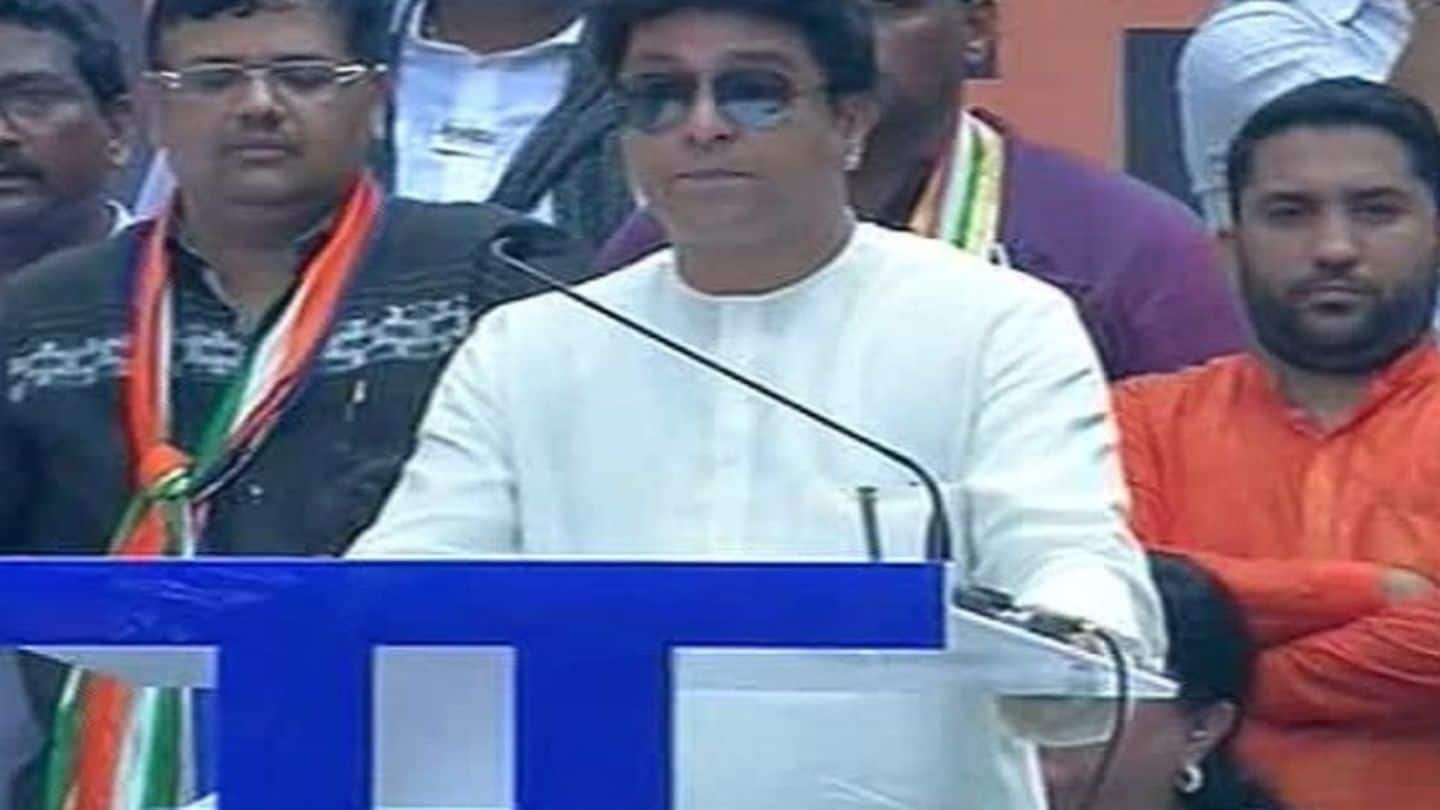 Maharashtra Navnirman Sena (MNS) President Raj Thackeray took out a procession to the Western Railways headquarters at Churchgate, Mumbai to protest the stampede that occurred on the foot-over bridge of Elphinstone station claiming 23 lives. He later addressed a rally attacking PM Narendra Modi on all fronts asking "how long will he continue to tell lies?" What else did he say? Read on!
Raj accuses PM Modi of misleading the nation
Raj accused PM Modi of "lying and misleading" the nation. He said that infrastructural conditions are dismal because Modi is focusing on "unnecessary" things such as 'demonetization, GST, Swachh Bharat and yoga' instead of giving people "what they actually need." He said Modi only gives speeches and asked "how much is he going to speak?" He warned the government that the opposition will rise.
Raj also threatens the Railways
Raj gave the Railway authorities 15 days to clear the foot-over bridges of hawkers and warned that in case they failed, it will be done "MNS style." Further, he threatened them that if they fail, the next rally won't be peaceful.
Raj criticized the government's ambitious bullet train project
Raj attacked the government's bullet train project saying that the country doesn't need this expensive investment which will "not be of much help for most everyday commuters" but will 'benefit a handful of Gujaratis." He asserted that Mumbai's infrastructure has remained unsafe for decades.
Is Raj trying to stay relevant through the rally?
Apparently, through these statements and rallies, Raj is trying to reverse MNS' decline. MNS' presence has been shrinking as it won only 7 seats in 2017 BMC polls compared with 28 seats in 2012 polls. Raj has gone from backing Modi's prime-ministership to criticizing Modi on multiple fronts. Is this a change in strategy to stay relevant? Only time will tell.