Sandeep Dikshit rants about Congress' leadership, Shashi Tharoor backs him
Sandeep Dikshit rants about Congress' leadership, Shashi Tharoor backs him
Feb 20, 2020, 05:57 pm
3 min read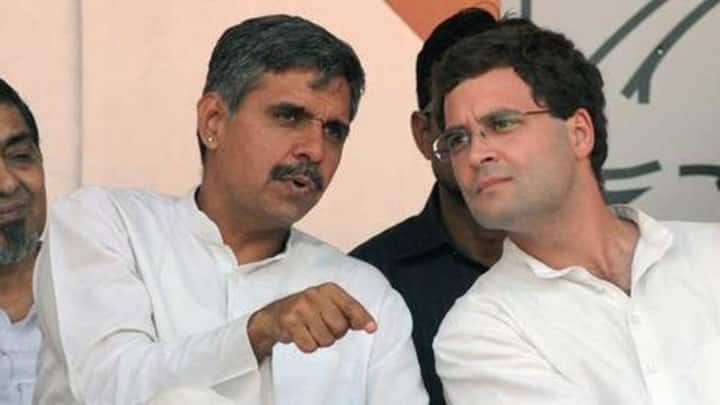 After Congress faced yet another election defeat, this time in the state that it ruled for fifteen years, several leaders assessed the debacle. Sandeep Dikshit, son of Delhi's former Chief Minister Sheila Dikshit and an ex-parliamentarian, said the party needs to address its leadership crisis. And he found support in popular Congress MP Shashi Tharoor, who said he has been reiterating this for months.
Congress got zero seats this time, just like 2015
Delhi election results that were declared on February 11 brought embarrassment for Congress. For a second straight time, the party failed to open its account. They had made the campaign all about Sheila Dikshit, and the loss should have served as an eye-opener. However, ditching introspection, some leaders patted AAP's back as it defeated BJP. This also led to friction in the party.
Senior leaders have let Sandeep down
Even before results were announced, Sandeep said, "I believe the Congress will perform very badly. I knew it from September itself." Elaborating his thoughts in an interview with Indian Express, he said, "I'm actually feeling rather dismayed by our senior leaders." He said it's essential that Rajya Sabha members, former Chief Ministers, and even the current ones, go an extra mile for Congress.
Sandeep had a suggestion for leaders in "evening" of politics
Naming leaders like AK Antony, P Chidambaram, Salman Khurshid, and Ahmed Patel, Sandeep said, "I think this is a time for them to intellectually contribute...they can go into the process of leadership selection, either at the Centre or in states or elsewhere."
Easy to point finger at one leader, said Sandeep
The former MP also reminded that when Rahul Gandhi decided to step down from the post of Congress President he asked senior leaders to find his successor. "It's very easy to put your finger on any one leader. But what are the rest of the 30, 40, 50 (leaders) doing?" he asked. He said they should have come together and selected a new president.
All they do is write books, said Sandeep
"They write articles, they write books, they mutter and murmur in conferences and in meetings...don't you have the guts to come together and give something? What are you scared of... losing some Rajya Sabha (seat), losing some position?" he asked.
He asked if someone from BJP would lead the Congress
When told that perhaps some leaders don't want to become the President, Sandeep asked, "Who else will it be? Somebody from BJP, CPM or Mauritius? It has to be amongst you. Or you think you're incapable? Then say so, then you are incapable of being in the Working Committee, being in Rajya Sabha, becoming Chief Ministers, becoming state presidents." He said Congress doesn't lack options.
Tharoor said Sandeep's concerns aren't new
Sandeep's sharp critique found support in Tharoor. Tweeting the story link, the MP from Thiruvananthapuram wrote, "What Sandeep Dikshit said openly is what dozens of party leaders from across the country are saying privately, including many with responsible positions in the party. I renew my appeal to the CWC (Congress Working Committee) to hold leadership elections to energize workers and inspire voters."
You can read his tweets here
Some have asked who should vote for what. I was referring to my earlier call eight months ago for elections among the 10,000 party workers who constitute the "AICC plus PCC delegates" list. These should be for the elected seats in the CWC as well as for the Party Presidency.

— Shashi Tharoor (@ShashiTharoor) February 20, 2020
Sandeep should work, not give 'gyaan', suggested Surjewala
After the poor performance in Lok Sabha polls, Tharoor had said Congress should open all posts, including the CWC membership, for elections. Meanwhile, taking offense at Sandeep's words, Congress spokesperson Randeep Singh Surjewala said, "If Sandeep is putting it on Twitter, if he puts even a fraction in his work, he will transform Delhi. Instead of giving gyaan (lecture), concentrate on doing good work."