Shabana Azmi seeks votes for Kanhaiya Kumar, slams BJP
Shabana Azmi seeks votes for Kanhaiya Kumar, slams BJP
Apr 26, 2019, 01:40 pm
2 min read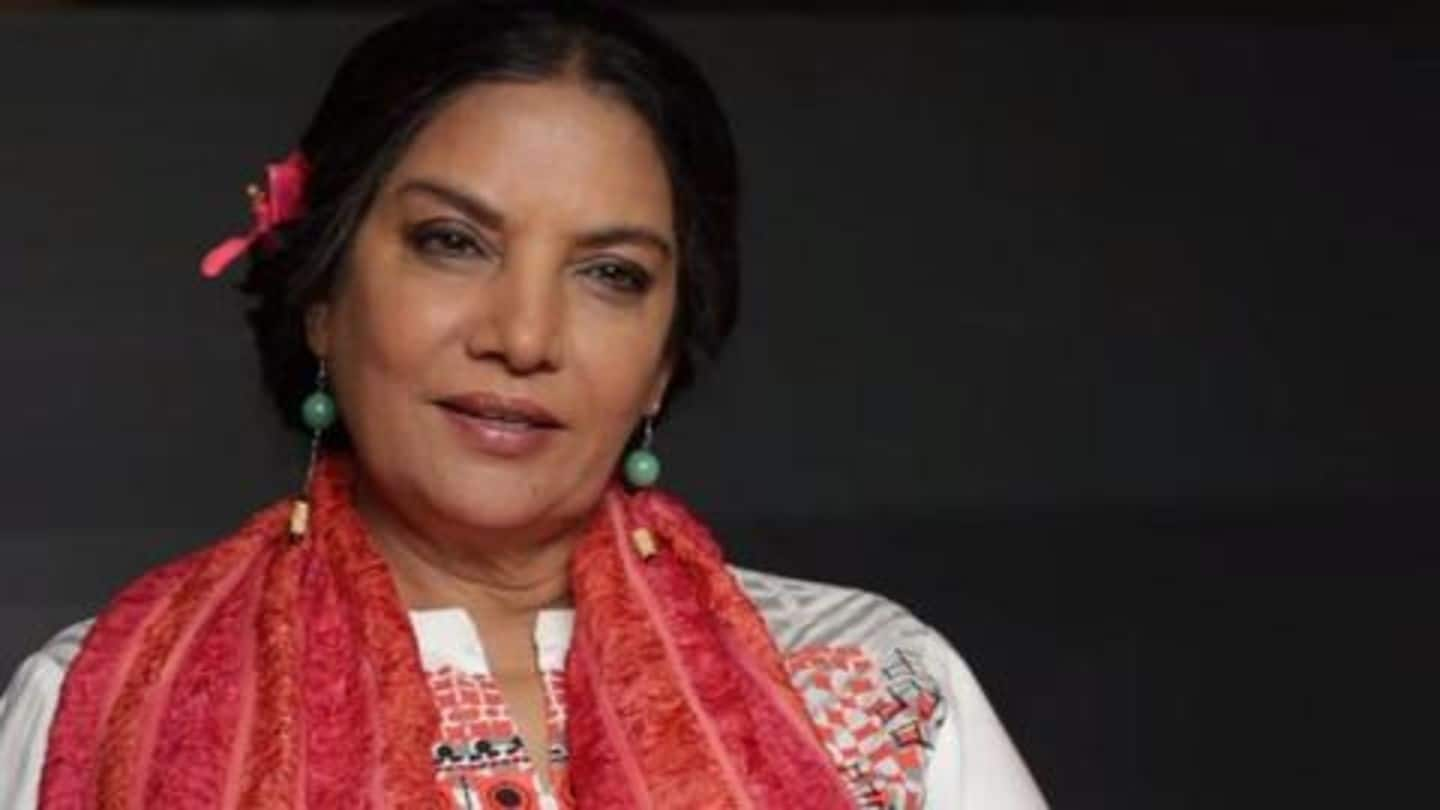 On Thursday, veteran actress Shabana Azmi campaigned for CPI candidate Kanhaiya Kumar in Begusarai, where she accused BJP of inciting communal tensions. The former president of Jawahar Lal Nehru University's Students Union has been pitted against Union Minister Giriraj Singh and RJD candidate Tanveer Hassan. Shabana was also joined by actor Prakash Raj, who is fighting from Bengaluru Central Constituency as an independent candidate.
Shabana said BJP is pitting Hindus against Muslims
Addressing a poll meeting at Chamaria Maidan, Shabana said it didn't take long for people to realize that BJP was making false promises. The party's lies have been exposed, she said. "So, they are back to their old game of pitting Hindus against Muslims," the national award winning actress said. Shabana also heaped praises on Kanhaiya and urged people to send him to Parliament.
Shabana called allegations against Kanhaiya 'fabricated'
"All the allegations against Kanhaiya are politically motivated. I urge the people to vote for Kanhaiya to save the Constitution. Young men like him are our hope for a future, wherein our heritage of a composite culture would remain preserved," Shabana added.
Shabana slammed Kanhaiya's opponents in strong words
Slamming Giriraj, who recently said nachaniya (people from Bollywood) were seeking votes for Kanhaiya, Shabana said, "Is this the manner in which female actors should be respected?" In an apparent hint towards Tanveer Hassan, Shabana asked voters to remain cautious. "Muslims must not vote for someone just because he or she belongs to their community," she added.
Before Shabana, her husband also campaigned for Kanhaiya
Earlier this week, Shabana's husband and noted lyricist Javed Akhtar also sought votes for Kanhaiya. Akhtar, who is an avowed rationalist, opined that politics and religion shouldn't be mixed as human rights and civil liberties pay a price for this. "Look at any part of the world the Middle East, Europe or Latin America and you would find a similar trend," Akhtar added.
Kanhaiya filed his nomination on April 9
Kanhaiya, who is making his electoral debut this year, has the support of several Bollywood celebrities. Actress Swara Bhasker flew to Begusarai to seek votes for him. Notably, Kanhaiya filed his nomination from the Lok Sabha seat on April 9 after a 3 km-long roadshow. The event was attended by Gujarat Dalit leader Jignesh Mevani, Shehla Rashid (who recently joined Jammu and Kashmir People's Movement) and activist Gurmehar Kaur.