After Karunanidhi's death, son Stalin rises to handle DMK's reins
After Karunanidhi's death, son Stalin rises to handle DMK's reins
Aug 12, 2018, 12:08 pm
3 min read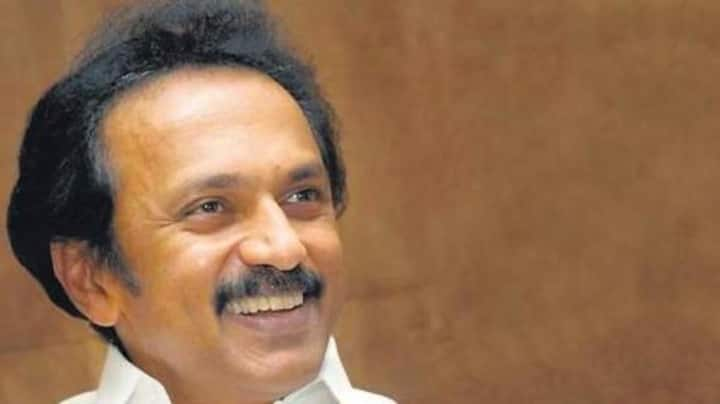 As the only president of DMK, a towering leader of Tamil Nadu, and five-time Chief Minister of the state, M Karunanidhi, was laid to rest in Marina Beach, Chennai, last week, the responsibility of the party automatically fell on son MK Stalin's shoulders. After Kalaignar's active role in politics diminished, Stalin was named 'working president.' Now he might be elevated soon.
Stalin entered politics when he was just 14
Born to Karunanidhi's second wife Dayalu Ammal in 1953, Stalin was named after Soviet revolutionary Joseph Stalin. He stepped into politics at 14, campaigning in 1967 elections. His father's name may have got Stalin a place in DMK's general committee, but he climbed the ladder on his own, becoming TN's first deputy CM in 2009 and staying in office till 2011.
Jailed and tortured during emergency, Stalin rose to prominence
During emergency, Stalin was jailed and tortured. He later became Chennai's mayor and emerged as a popular leader. Karunanidhi was accused by his detractors of nepotism, but Stalin managed to grow beyond his father's shadows: it was only in his fourth tenure as MLA when Stalin found a place in Karunanidhi's cabinet. Now, Stalin has the support of cadres, said DMK's EVKS Elangovan.
Stalin and brother Alagiri were at loggerheads for years
Stalin's rise was not without resistance. The strongest objection came from his brother Alagiri. The elder brother, who was expelled from DMK in 2014 on disciplinary grounds, once said DMK can't win elections under Stalin. He dubbed Stalin the 'non-working president' after the latter was made the working president. But with time, Alagiri became all about noise and no substance, giving Stalin the edge.
As working president, Stalin failed to deliver after polls
The biggest failures Stalin witnessed as the working president were the DMK's defeat in 2016 assembly elections, and last year's RK Nagar by-polls. The assembly elections were more damaging as Stalin had managed to draw crowds to his nine-month-long statewide rally. After RK Nagar by-polls (where DMK got the third spot), leaders blamed Stalin's overconfidence. But now, he can't afford such losses.
Now, DMK and Stalin have to face real problems
Once he becomes president, Stalin will have to write Murasoli, the party's mouthpiece. But unlike his father, Stalin can't expect just words to bring the party to power again. Suba Veerapandian, General Secretary, Dravidar Iyakka Tamilar Peravai, said Stalin needs to focus on strengthening the party along ideological lines. He added DMK now has to face real enemies, hinting towards power and money.
Stalin looks ready to handle the party's reins
Stalin's conduct in the battle to get his father burial space at Marina beach, and the win, showed the 63-year-old is more than ready. With the support of cadres, will he be able to orchestrate DMK's rise to the top again? Only time knows.