Rajinikanth says he never wanted to be Tamil Nadu's CM
Rajinikanth says he never wanted to be Tamil Nadu's CM
Mar 12, 2020, 01:11 pm
3 min read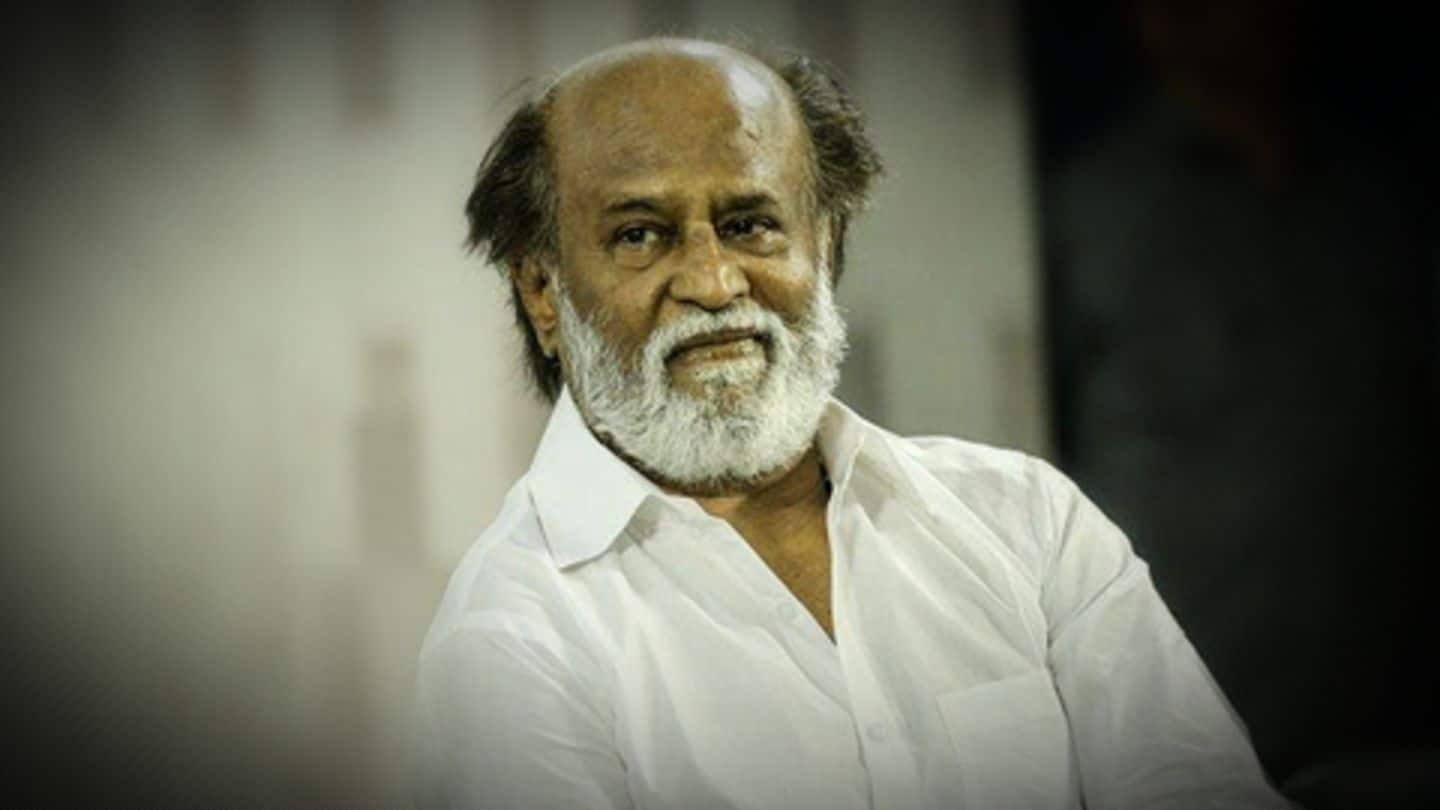 Superstar Rajinikanth on Thursday announced that he never wanted to be the Chief Minister of Tamil Nadu but wants to bring change in the political discourse. The actor made these statements ahead of Tamil Nadu Assembly polls, scheduled for 2021. This was the first time he laid down his plans after December 31, 2017, when he declared he will be entering politics.
I only want change in politics: Rajinikanth
The 69-year-old was speaking in Chennai where he said his party will have few leaders. Without revealing any names, Rajinikanth said he would select a responsible, self-respecting person for the post of the CM. "I have never thought of the Chief Minister's post. I only want a change in politics," he said in Tamil at a luxury hotel where the event was organized.
After Jayalalithaa and Karunanidhi, there's a vacuum, noted Rajinikanth
The superstar noted that there is a vacuum in Tamil Nadu politics after the demise of former CMs Jayalalithaa and Karunanidhi. "People voted for them but now, there is a vacuum. Now, we need to create a new movement to bring change," he said. He added, "If a change in politics and government does not happen now, it will never happen."
The CM will be removed if he fails to perform
Rajinikanth won't be the head of the state but will lead the prospective party. He explained his role will be akin to an opposition. As the "opposition", he would highlight issues and would not show reluctance in "removing" the CM, if he fails to perform. Defying expectations, Rajinikanth didn't divulge details about his party but called for a youth "uprising".
His party will have youngsters, IAS officers, and retired judges
Further, Rajinikanth said a large chunk of leaders of his party will be under 45 years of age. He also plans to induct retired judges, IPS, and IAS officers into the party. Rajinikanth said he would personally reach out to them.
Earlier, Rajinikanth discussed CAA, NPR with Muslim leaders
While Rajinikanth kept fans guessing about the name of his party and launch date, he has started laying roots for his second innings. Earlier, he met leaders of a Muslim outfit and spoke about the Citizenship Amendment Act (CAA), National Population Register (NPR) and the National Register of Citizens (NRC). He also promised he would raise voice if Muslims get affected by CAA.
The current lot wants success like Jayalalithaa, Karunanidhi, and MGR
Tamil Nadu has a history of mixing entertainment and politics. Three stalwarts — Jayalalithaa, Karunanidhi, and MG Ramachandran belonged to the show business. Now, the second rung of politicians, including Chief Minister E Palaniswami and DMK's MK Stalin are hoping to make their predecessors proud, but the presence of Rajinikanth and Kamal Hassan, another actor who took the political plunge, could hamper their dreams.