After Centre downgrades Lalu's security, son threatens to skin Modi
After Centre downgrades Lalu's security, son threatens to skin Modi
Nov 27, 2017, 08:13 pm
2 min read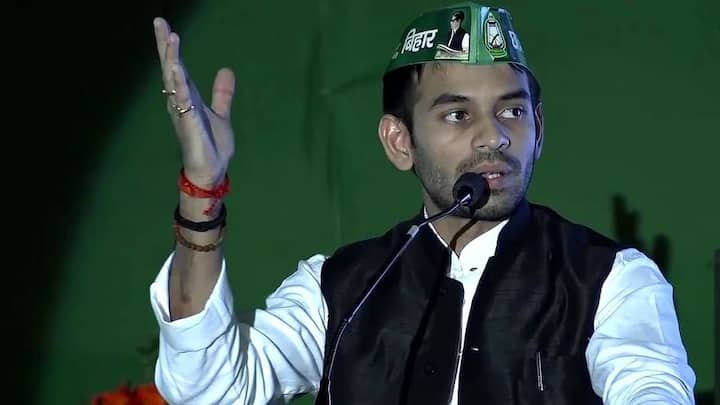 Jumping into a controversy again due to his sensational remark, RJD chief Lalu Yadav's elder son Tej Pratap said he will skin PM Narendra Modi if any harm is done to his father. This remark comes a day after Centre decided to downgrade Lalu's Z+ VIP security of NSG commandos. The home ministry recently reviewed the security of VIPs. Here's more!
What does downgrading Lalu's security cover imply?
After reviewing the threat to various VIP protectees, the home ministry decided to give Lalu a Z category security. He will now be protected by about 30 personnel of the Central Reserve Police Force (CRPF). Former Bihar CM Jitan Ram Manjhi's security was also downgraded.
What do Lalu's sons have to say?
Tej Pratap claimed that this is a "murder conspiracy against Lalu." He said if anything happens to Lalu, Modi and Bihar CM Nitish Kumar will be held responsible. He questioned, "Isn't my father's life precious?" Former deputy CM Tejaswi Yadav agreed with his brother. Moreover, he stated that his father was on the hit-list and could possibly get murdered.
How did Lalu react to his sons' remarks?
Instead of condemning Tej's remarks, Lalu said, "If a son gets to know his father is being conspired against and his security is being revoked, he will react." He, however, clarified that he has spoken to his son about not making such scandalous remarks. He added that he is not scared and said "All the people, even the children of Bihar, will protect me."