Swaraj comes to help of Indian woman suffering in Pakistan
Swaraj comes to help of Indian woman suffering in Pakistan
Mar 21, 2017, 03:29 pm
3 min read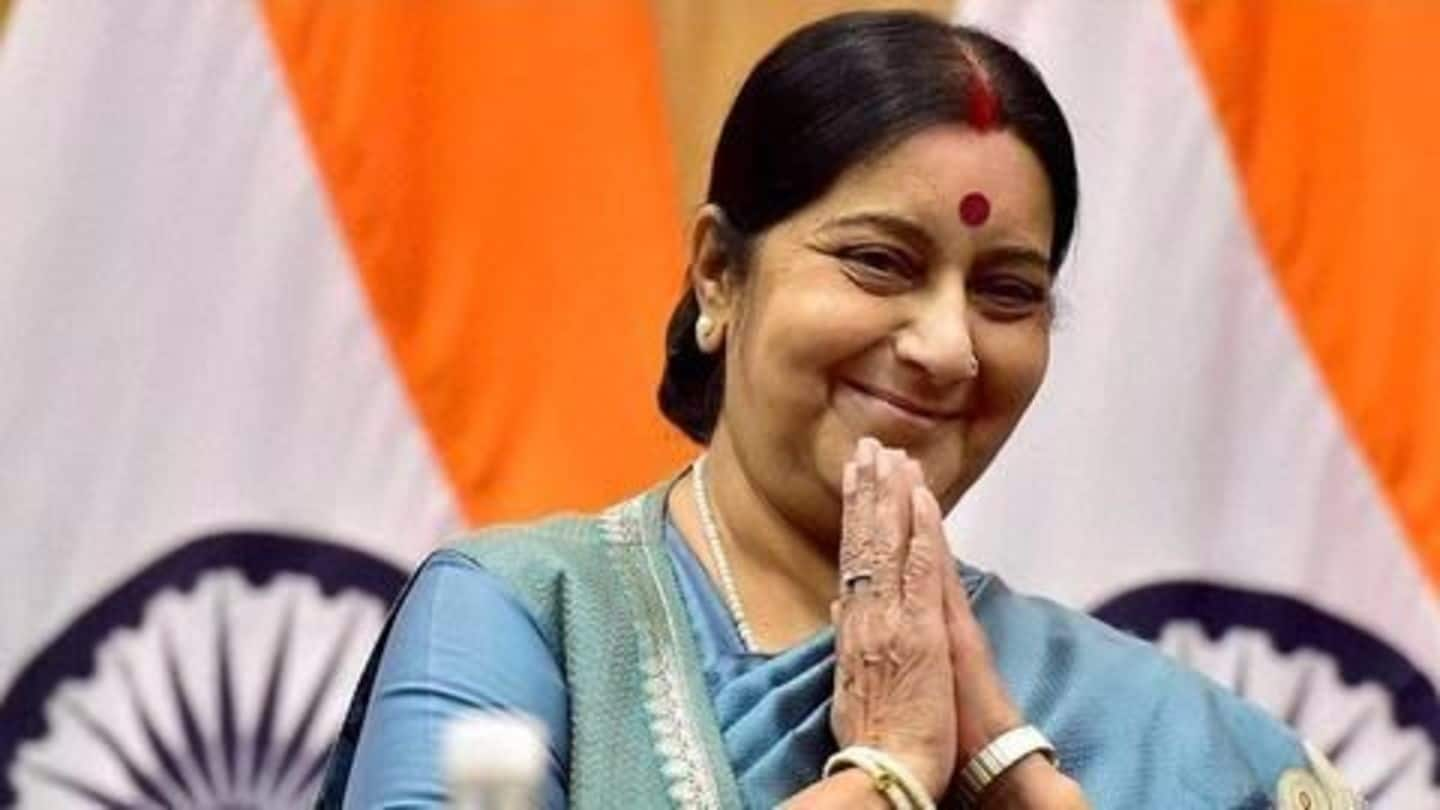 When the father of Mohammadia Begum, an Indian woman allegedly being ill-treated by her in-laws in Pakistan, reached out to Sushma Swaraj through an SOS YouTube video, the External Affairs minister soon directed the Indian High Commission to renew her passport and facilitate her return. Muhammad Younis, Begum's husband, allegedly concealed his nationality before marriage, has kept her locked up, and married another woman.
The government goes online for its outreach campaign
The current government has brought about a simple yet significant change in its style of functioning: ministers have taken their public-outreach campaigns online, changing the image of the formal, official and unapproachable minister. Ministers announce policy decisions on Twitter, solicit public opinion on Facebook, and accept help requests on YouTube. Most have managed to win hearts, despite a couple of slips along the way.
Building 'Brand Modi' online
With the help from the best-known names in advertising, including personnel from Ogilvy & Mather and Soho Square under Piyush Goyal and Ajay Singh's supervision, the BJP became the first party to use social media heavily during campaigning. Modi's social media profile, ranked 78% positive and 14% negative by ET, focuses on showcasing achievements, featuring personal photos, and supporting Indian sports teams, among others.
The most technologically-savvy ministers
In May'16, ET Magazine, in collaboration with Frrole, analyzed and ranked ministers on their social media activity. The PM came at the top (8.5), followed by Sushma Swaraj and Piyush Goyal (7.3), Smriti Irani (7.2), Rajnath Singh (7.2), Arun Jaitley (7.1) and Suresh Prabhu (7).
The government cracks the whip
A year ago, the PMO sent a letter to all 282 BJP MPs assessing their social media activity. Union Minister Uma Bharti was judged "inactive" despite over 50,000 followers, while Mathura MP Hema Malini was urged to post "on government achievements". The PMO made five suggestions, including sharing positive media coverage and stories of people benefiting from government schemes.
Sushma Swaraj, "Supermom of State", on Twitter
Foreign Minister Sushma Swaraj, with 7.5mn Twitter followers, has arguably been the most popular minister in the cabinet. She has extended help to Indian citizens stranded abroad, to starving and unemployed Indians in Saudi Arabia, as well as to Pakistani citizens stranded in India or wishing to visit. BuzzFeed called Swaraj "the most badass foreign minister on the Internet", while The Washington Post termed her 'Supermom of State'.
The penny wise government
Despite the government's focus on social media, an RTI application reveals its online presence hasn't cost the exchequer anything since May 2014. While students developed the 'PMO India' app as part of a contest by MyGov and Google, the Narendra Modi app is managed by the BJP IT cell. The PMO has denied running any social media campaign on Facebook, Twitter, YouTube or Google.
When the best intentions fail
Ministers have sometimes drawn criticism with their overly-enthusiastic social media use, like when Culture Minister Mahesh Sharma wished people a "Happy Good Friday", and Shahnawaz Hussain extended "warm greetings" to Christians. Even Sushma Swaraj's Twitter diplomacy invited backlash when she publicly threatened Amazon if they didn't apologize for an "offensive" product by a third party, though some quarters lauded the move as effective.