UP civic polls: Second phase marred by missing voters' names
UP civic polls: Second phase marred by missing voters' names
Nov 26, 2017, 06:46 pm
2 min read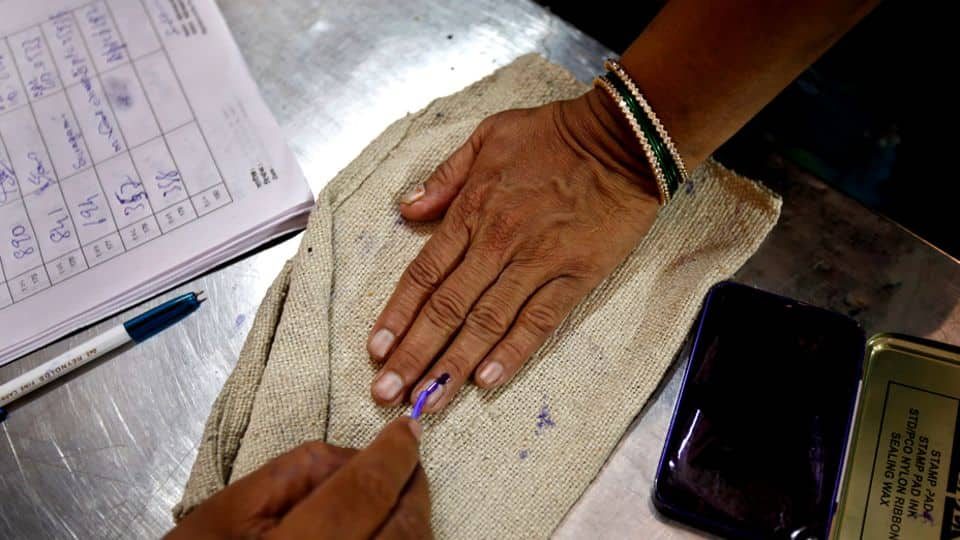 The second phase of UP's civic polls were held today across 25 districts. About 1.29cr voters cast their ballots. This time, missing names from voters' list and faulty EMVs marred the elections. In the first phase, there were complaints votes were going to the BJP irrespective of the button pressed. There will be another phase on November 29. Counting is on December 1.
These 25 districts went to polls
The 25 districts that went to polls today were Aligarh, Allahabad, Ambedkarnagar, Amroha, Bahraich, Ballia, Banda, Bhadohi, Deoria, Etawah, Farrukhabad, Gautam Buddh Nagar, Ghaziabad, Lalitpur, Lucknow, Mainpuri, Mathura, Muzaffarnagar, Pilibhit, Rampur, Sant Kabirnagar, Shahjahanpur, Shrawasti, Sultanpur and Varanasi.
Missing names, faulty voting machines disrupted polling
This time, what marred polling were widespread complaints of names missing from voters' lists. Former Union Minister Kalraj Mishra and former Lucknow Mayor Dauji Gupta also didn't find their names in the state capital's voting list. There were reports of faulty EVMs from some stations. Meanwhile, in Farrukhabad, relatives of politicians exchanged fire after a tussle. A BJP worker was injured.
The interesting 'firsts' this time
There were some unique features too this time. Lucknow is set to get its first woman mayor; the seat was reserved for women this time. It was also the first time camera-fitted drones were used for surveillance in Mathura.
Union Minister Rajnath Singh casts his vote
These elections are a key test for the Adityanath government
These polls ahead of the 2019 elections are crucial for the BJP, which came to power in UP earlier in April. Analysts say results of these will reveal the mood of the voters and indicate if they are happy with the Yogi Adityanath government. In 2012, the saffron party had swept these polls, winning 10 out of 12 mayoral posts.