Modi's remark on Congress's Hariprasad deleted by Rajya Sabha chairman
Modi's remark on Congress's Hariprasad deleted by Rajya Sabha chairman
Aug 10, 2018, 04:32 pm
2 min read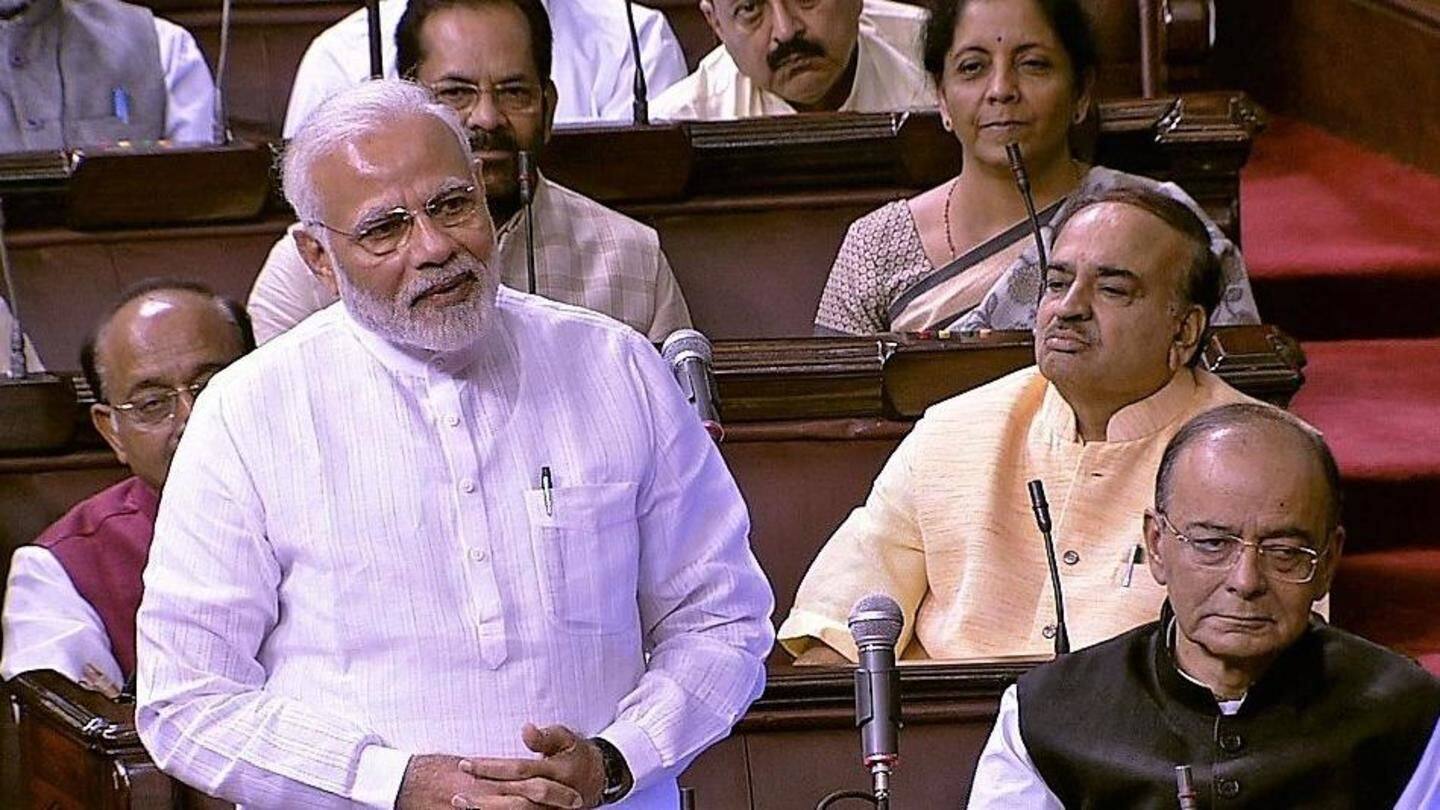 In an embarrassment to the ruling NDA, Rajya Sabha Chairman Venkaiah Naidu on Friday expunged (deleted from records) PM Modi's remarks which he made on Thursday in the Upper House. The PM, known for his oratory skills, made a distasteful remark on Congress's candidate for deputy chairman BK Hariprasad. Notably, NDA's candidate Harivansh Narayan Singh won the elections yesterday by a commendable margin.
While congratulating Harivansh, PM Modi sort of insulted Hariprasad
While congratulating the JDU minister for his win, Modi said the contest was between two 'Haris'. He then made a remark about Hariprasad, which the Congress found derogatory. The issue was raised by RJD MP Manoj Kumar Jha under Rule 238 which led to his remarks being expunged. Though the BJP called this a proof of Naidu's impartiality, Congress questioned Modi's parliamentary ethics.
Shashi Tharoor says this was shameful for the country
Congress MP Shashi Tharoor said this was a shame for the country. "The PM himself uses unparliamentary expressions in any house of the Parliament," he added. He went on to say that Modi took pride in his oratory skills, but "there are some limits that must not be crossed and very sadly it is clear that these limits have been crossed."
Earlier, Dr Manmohan Singh's words were expunged too
Notably, this is not the first time a PM's words were expunged in RS. In 2013, words of the then PM, Dr Manmohan Singh, were expunged after a heated argument with Arun Jaitley, who sat in opposition then. So was Jaitley's.
The elections of Deputy Chairman blew lid off Opposition's cracks
As much as the Opposition (mainly Congress) claims they are united in the quest to defeat BJP in 2019, the RS elections hinted that's not the case. Despite, Congress having a majority in the RS, Hariprasad lost elections. AAP refrained from voting as Rahul Gandhi didn't call Kejriwal to seek support. Meanwhile, BJP has yet another victory to flaunt before general elections next year.