All you need to know about the Karni Sena
All you need to know about the Karni Sena
Jan 25, 2018, 09:32 pm
3 min read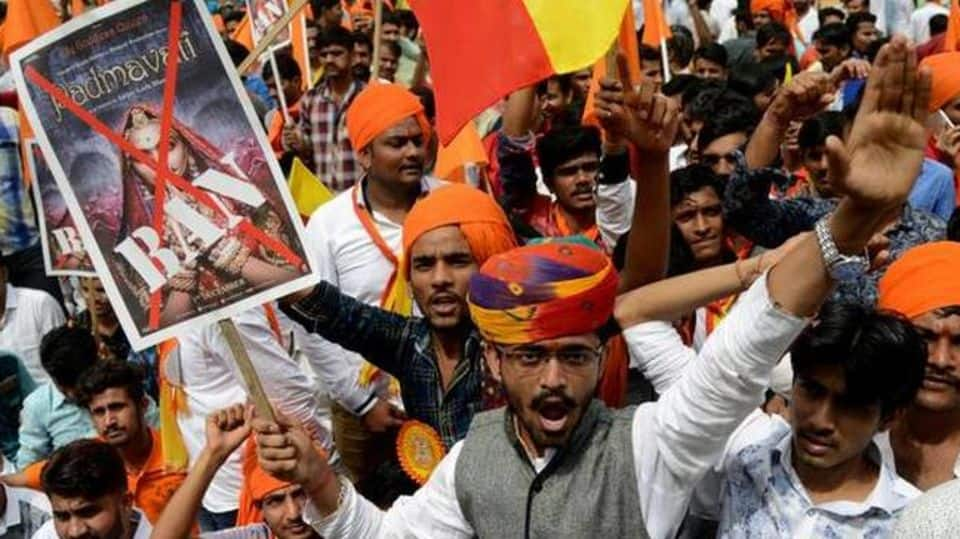 Even as the film Padmaavat hits the screen, Rajput Karni Sena's protests have made the screening difficult in states like Gujarat and Rajasthan. What's more, riots have erupted in Gurugram, Ahmedabad and Pune. Initially seen as a fringe group, Karni Sena has now expanded its presence to become the voice of the Rajputs. So, how have they become powerful? Here's all about them.
What is Karni Sena founder Lokendra Singh Kalvi's background?
Karni Sena's founder Lokendra Singh Kalvi is former-Union minister Kalyan Singh Kalvi's son. Politically ambitious Kalvi initially associated himself with Congress during CM Ashok Gehlot's tenure in 1993-2003. He also aligned with BJP for a brief spell. In 2003, he joined hands with rebel BJP politician Devi Singh Bhaati to form Samajik Nyaay Manch (SNM), a pro-reservation party for the economically-weak Rajputs.
After SNM failed, Kalvi formed Karni Sena
SNM failed to make an impact. Only Bhaati won a seat in the subsequent Assembly polls, leading to SNM's disbanding. Then, in 2006, Kalvi formed the Shri Rajput Karni Sena (SRKS) to pursue the reservation issue by inculcating aggression in unemployed Rajput youth.
What has Karni Sena been up to since 2006?
Since then, Karni Sena has protested against Ashutosh Gowariker's 2008 film and Ekta Kapoor's TV serial based on Jodhaa Akbar for "distorting history." They called for a Jaipur bandh when BJP MLA Rajendra Rathore, a Rajput, was arrested by CBI in connection with a fake encounter case in 2012. In 2013, they sabotaged Congress's 'Chintan Shivir' and cornered Sonia Gandhi over the issue of reservations.
But, Karni Sena received national recognition only in 2017
However, despite remonstrations/violence, Karni Sena received national fame only in 2017. They gave a call for the shraddhaanjali sabha of Rajasthan's most notorious gangster Anand Pal, a Rajput, who was killed in a police encounter. They also undertook widespread protests against Padmavaat: slapping director Sanjay Leela Bhansali, vandalizing sets and threatening to cut-off actress Deepika Padukone's nose.
Why does the group stand splintered?
However, in spite of their common aim of protecting 'Rajput pride', the movement stands divided. Presently, Lokendra's Karni Sena has splintered into Ajeet Mamdoli's Shree Rashtriya Rajput Karni Sena Samiti and Sukhdev Gogamedi's Shree Raastriya Rajput Karni Sena. To upstage each other, outfits woo college students for strengthening their fold. In essence, these outfits are at the forefront of the Padmaavat protests.
But, why are they so powerful?
Karni Sena's Rajput influence rests on two aspects: historically-established traditions and electoral sway. Electorally, Rajputs constitute about 12% of the state's population and can influence the decision in about 12 of Rajasthan's 200 Assembly seats. Further, Rajputs are Kshatriyas, so as per entrenched caste-tradition, other communities, barring Jats, lend firm support to causes that Rajputs take up.
Why can't the BJP and Congress upset the Karni Sena?
Congress-BJP, however, aren't opposing Karni Sena's actions because with assembly elections just a year away, they don't want to incur Rajput wrath. Rajput MLAs and pre-dominantly royal families also hold electoral leverage. Karni Sena recognizes the Rajput vote-bank's importance. They are confident that political parties will approach them for campaigning. But, their self-styled "foot-soldiers" emerge only when communities' customs are distorted.