Dozen red wine bottles launched into space; here's why
Dozen red wine bottles launched into space; here's why
Written by
Siddhant Pandey
Nov 08, 2019, 04:14 pm
3 min read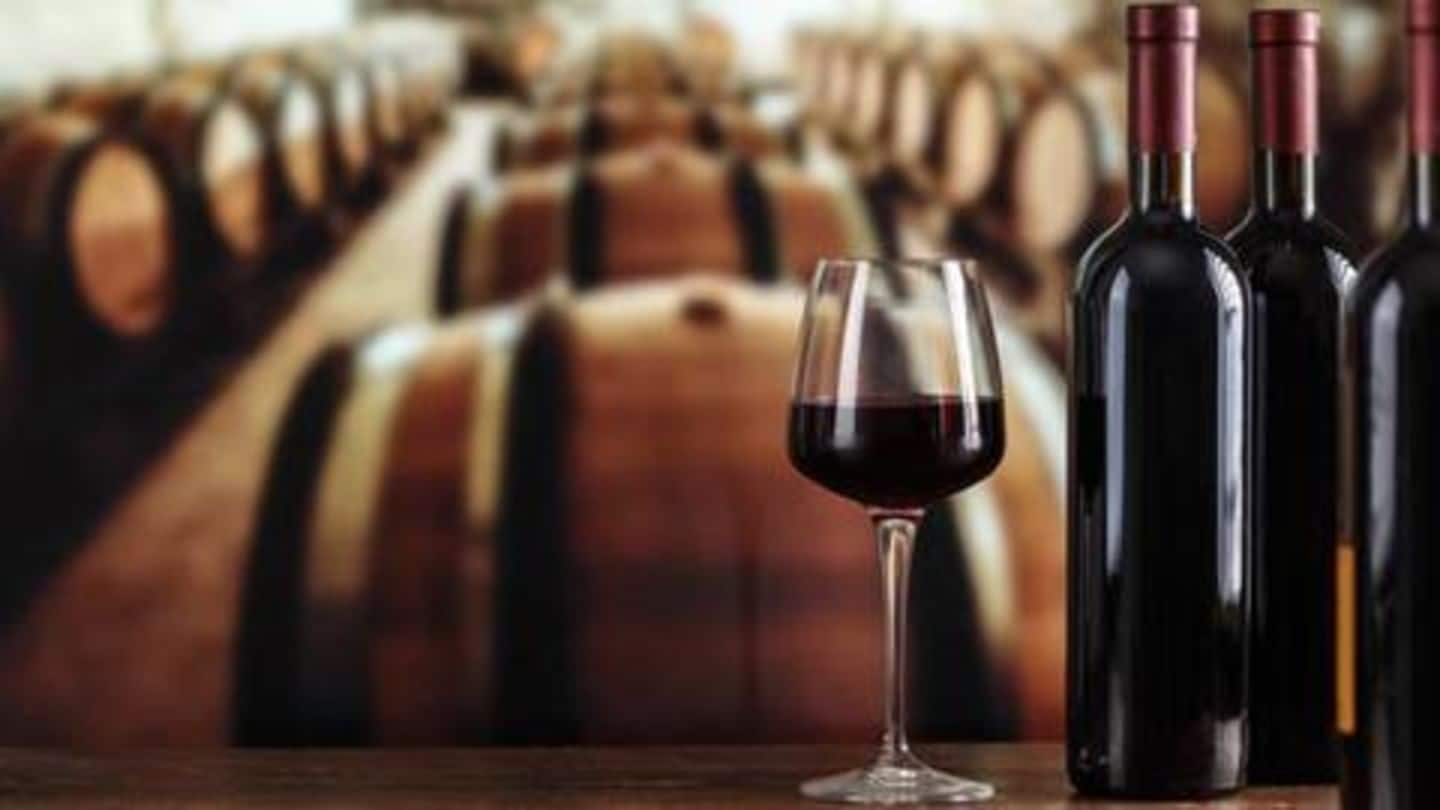 Last week, a dozen bottles of red wine were blasted off from a NASA launchpad in Virginia. The Bordeaux wines have already made their way to the International Space Station (ISS). No, the wine isn't meant for astronauts, who are banned from drinking in space. They will remain closed during their time in zero gravity for a science experiment. Here are more details.
Experiment to study wine's aging process in space
The experiment involves studying the aging process of wines under the influence of space-based radiation and microgravity at the ISS for a year. Two Luxembourg-based start-ups, Thales Alenia Space and Space Cargo Unlimited, along with several European universities will conduct experiments on the wine, The Telegraph reported. The dozen bottles were launched by a Northrop Grumman Antares rocket on a Cygnus cargo spacecraft.
After 1 year, wine from space, Earth will be compared
The wines will be stored in a Complex Microbiological System (CommuBioS) at 18°C at the ISS. After a year's time, the samples will be compared with wine samples aged on Earth to study how the space environment affects specific components, such as tannins and polyphenols. According to NASA, this study may advance knowledge on how food compounds—critical for taste and nutrition—change during long-term storage.
Why was wine picked for this experiment?
The Telegraph explained that wine was chosen for the study as it is made through chemical processes and contains both yeast and bacteria. While developing pasteurization, French biologist Louis Pasteur also conducted experiments involving wine fermentation.
What are the applications of such a study?
Notably, the experiment can have applications for long-duration space missions. It can help improve storage methods during spaceflight, by studying how the space environment affects food and medicines. For example, some studies suggest that a wine component called resveratrol limits the effects of exposure to space radiation. The experiment also has potential applications on Earth for improved processes in medicine and agriculture.
The Bordeaux isn't the first wine in space
Now, alcohol may be banned for astronauts, for several reasons including how you shouldn't be drunk on the job, however, wine has made it to space before. The 1975 Château Lynch-Bages was launched into space on NASA's Discovery shuttle in 1985, returning to Earth in 2015. Buzz Aldrin, the second man to walk on the moon, also sipped communion wine on the lunar surface.
Interestingly, Russian cosmonauts aren't as strict about alcohol on board
While NASA has strict restrictions when it comes to the consumption of alcohol, Russian cosmonauts have it easier. Cosmonauts on the Mir space station have been known to have consumed cognac and vodka, given the "stressful situation on board," albeit only in small amounts.
Previously, NASA has sponsored a similar study involving whiskey
For 971 days between September 2011-2014, NASA had also sponsored a similar experiment that studied the aging process of whiskey and charred oak wood in microgravity. The oak helps with the aging process. The experiment found that microgravity affected the extraction of compounds from wood chips by the alcohol resulting in lower concentrations of lignin breakdown products and higher concentrations of tannin breakdown products.