#TechBytes: 5 cool features coming on WhatsApp
#TechBytes: 5 cool features coming on WhatsApp
Oct 15, 2019, 03:26 pm
2 min read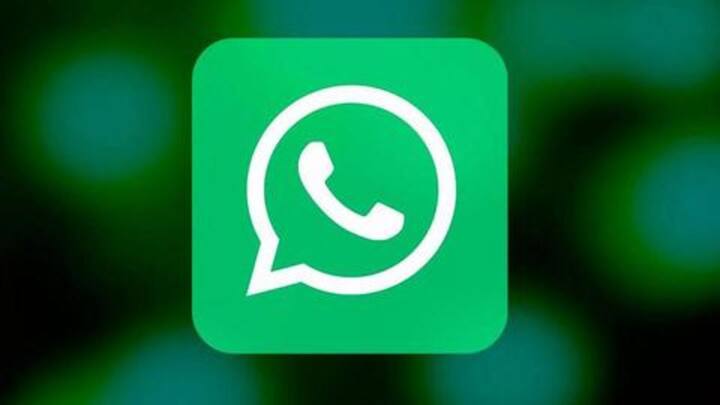 Despite being a little slow at releasing fancy capabilities, WhatsApp has managed to retain the top spot in the messaging category. The service is used by a billion people, and now, in order to make it even better, the Facebook-owned company is developing a bunch of interesting new features, including a dark mode. Let's take a look at everything that's coming on WhatsApp.
Self-destructing messages to remove sensitive information
Revealed just recently, the self-destructing message feature is probably one of the most interesting capabilities coming to WhatsApp. The feature, when available, will let you set a message thread to self destruct after a set period of time (currently 5 seconds or 1 hour). This would come particularly handy in ensuring sensitive pieces of information shared on WhatsApp are deleted automatically from select chats.
Dark Mode to make messaging service easier on your eyes
With Android and iOS releasing their own system-wide dark modes, every major app-maker has started enabling the dark theme on their respective platforms, including WhatsApp. It is already in beta-testing and can turn the entire interface of the messaging app black-ish, making it easier for you to use the service in low-light and save battery at the same time.
Create Boomerangs for fun
Much like Instagram's Boomerang, WhatsApp is bringing a video-editing feature that would let you create short videos that are looped in reverse for fun. The option to create 'Boomerangs' on WhatsApp would appear whenever you share a video on the platform, but do note that it would work only for clips that are less than 7 seconds long.
Hide muted statuses for good
WhatsApp already offers a mute button to keep photo/video statuses, shared by select people, from appearing on top of the status section of the service. The feature works well and throws muted statuses to the bottom. But, the good news is, WhatsApp is also developing an option to hide these muted statuses completely. It will also provide an option to access them if needed.
WhatsApp Payments for peer-to-peer transfers
Along with all these capabilities, WhatsApp is also inching closer to releasing its own payments service in India. The feature, which has been in testing with select users, is likely to roll out to as many as 400 million Indian WhatsApp users by the end of this year. It is expected to make sending/receiving money as easy as sending a message on WhatsApp.