Everything to know about Apple's macOS 10.14 Mojave
Everything to know about Apple's macOS 10.14 Mojave
Jun 05, 2018, 09:05 pm
3 min read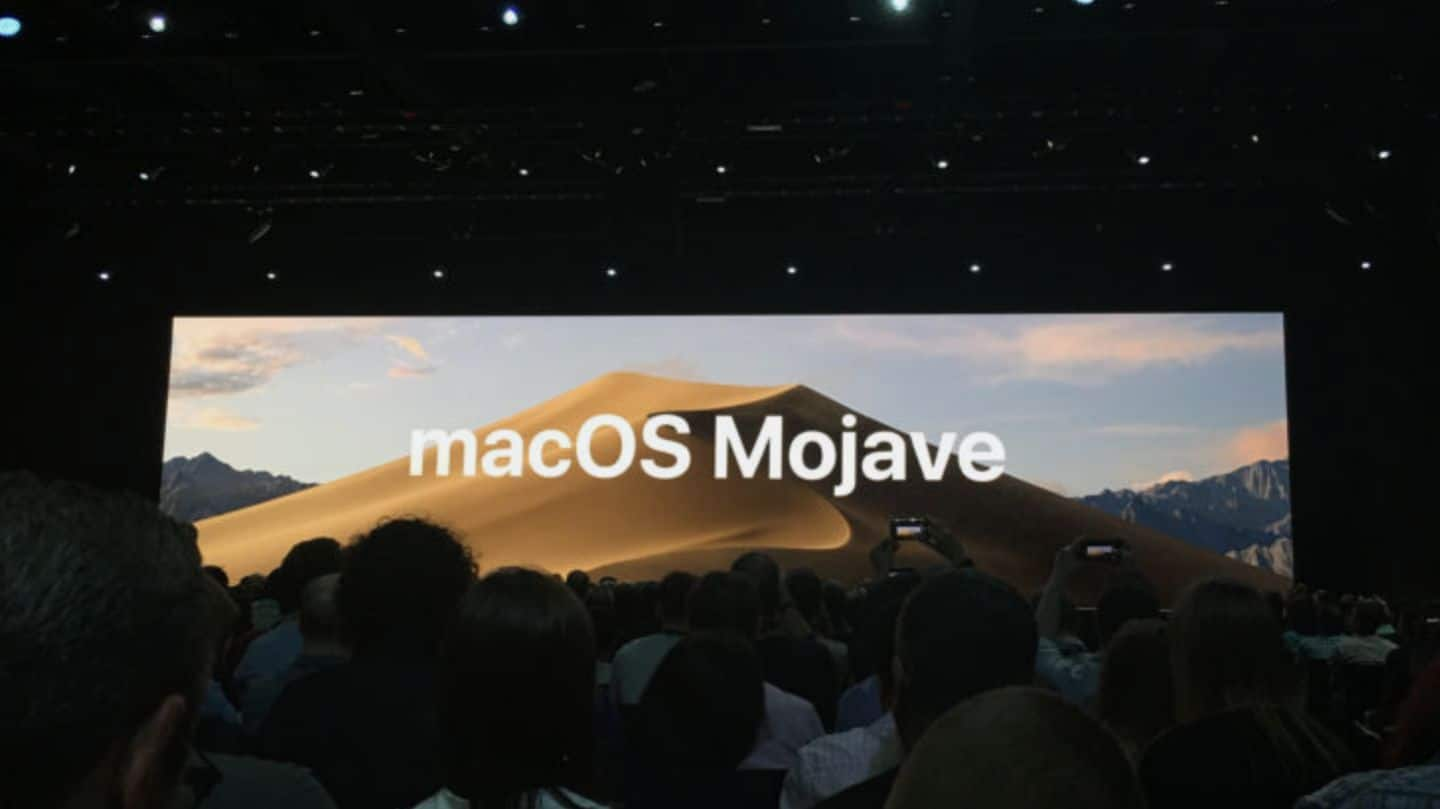 At WWDC'18, Apple announced upgrades to all its software platforms including iOS, tvOS, watchOS and macOS. In its latest version of the macOS (version 10.14) called Mojave, the company has introduced several new features and improvements. The stable release will roll-out for some 2010 and 2012 Mac Pro models and all Mac devices introduced in mid-2012 or later. Here's what is new in Mojave.
A new Dark Mode and Desktop Stacks
Apple has added dark mode to macOS which "turns the dock, taskbar, and the chrome around apps" into dark gray. Apple is also introducing Stacks, a new feature that de-clutters the desktop by automatically creating folders of various files according to their types. You can click on these Stacks to open the files and simply browse.
An iOS store like new redesigned Mac App Store
Taking cues from the redesigned iOS store, Mac App Store is getting a long-overdue redesign. Now, Mac App Store offers bigger billboards highlighting new apps and collections, along with some editorial content about different apps - just like iOS. Moreover, Apple has partnered with Microsoft and Adobe which will launch Office 365 and Lightroom CC respectively, through the store.
Group FaceTime, now also on macOS as well
With Group FaceTime, multiple people (32) can chat at the same time. Participants can be added at any point in time if the conversation is still active. Moreover, you can choose to join using video/audio from an iPhone, iPad, Mac or even an Apple Watch.
iOS apps on macOS and a new live wallpapers
Apple has redesigned its News, Voice Memos, Home, and Stock app for iOS 12. It is also bringing those apps to Mac. They will work similar to how they function on iPhones/iPads and can now sync your files across devices. Apple has also introduced live wallpapers that change with time but it's uncertain if you can add custom live backgrounds.
An updated Finder and quick mark up for screenshots
Further, there's a new "gallery view" in Finder that lets you scroll through small previews of your files in a selected folder. You can also view metadata inside a finder window and perform quick actions such as rotating a photo. Even Quick Look has gotten smarter and you can now mark up documents. Similarly, your screenshots will also automatically show mark up option.
New security controls put you in command
Just like iOS, Apple is adding more pop-ups to let you control which apps have access to your information and hardware. Hence, you'll now be able to control if an app should have access to your location, photos, contacts, microphone, camera etc.
Safari will make it hard for companies to track you
With macOS High Sierra, Apple had started blocking websites from tracking you on its web-browser Safari. This year, in Safari, Apple has added an Intelligent Tracking Prevention tool that will block social media giant's "Like" or "Share" buttons and comment widgets from tracking you without permission. Safari will also automatically create, autofill and store strong passwords for online accounts and will flag reused passwords.