This smart robot could help elders live independently
This smart robot could help elders live independently
Written by
Shubham Sharma
Jan 21, 2019, 05:50 pm
2 min read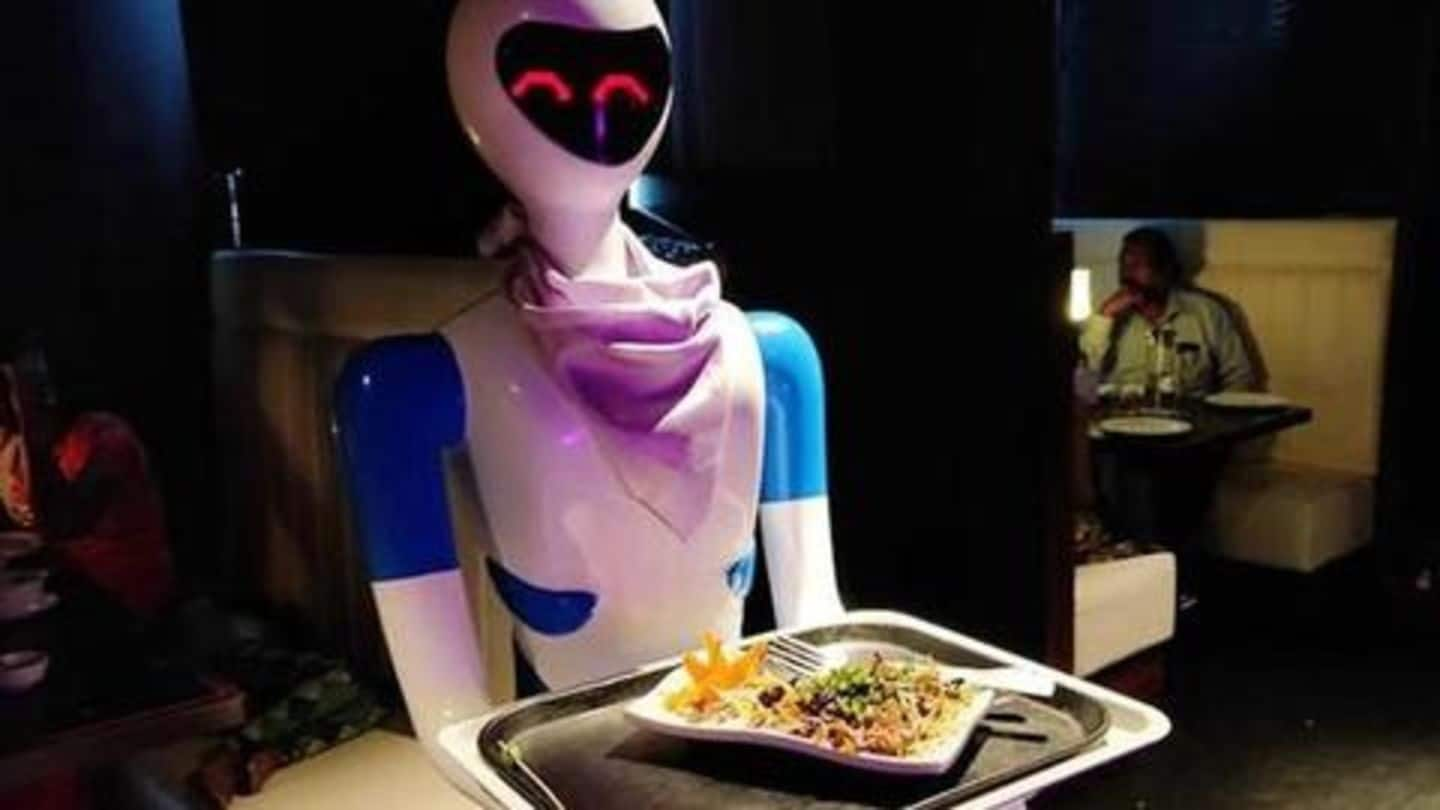 Even with best intentions, it can sometimes be difficult to take care of elders in the family. You may need external help to make sure they get whatever they need, especially when you're working or not at home. But now, scientists are prepping smart robots- machines that could assist elders with their daily routines, helping them live on their own. Here's more on them.
Robot Activity Support for day-to-day help
Researchers hailing from the Washington State University have developed a Robot Activity System (RAS), which uses smart home technologies to detect activity and help with various tasks. The system uses sensors to detect elders, analyze what they are doing, and determine when they might need assistance. If they do need support, the bots wheels to their place and shows on-screen video instructions for help.
Plus, the bot even guides elders
Along with on-screen instructions, the robotic system developed by the researchers is also capable of driving through rooms to guide elderly people to their medication or snacks. It moves by avoiding any obstacles or objects in the way.
During pilot trial, the robot garnered positive reviews
In a recent trial with 26 students, the robot garnered positive reviews. The participants were asked to perform tasks like getting ready to walk the dog and taking medication as the team assessed how the robot responded. As expected, the bot detected when they struggled to perform the assigned task, using smart home sensors, and navigated successfully to their place to offer help.
RAS offered detailed video instructions for the task
After navigating to the targeted person, the bot offered video instructions for the task the participants were failing to perform. It had an easy-to-use touch-display which the students were able to use to see the next step in the task, the entire video of the task or to move to objects required for the task, like a glass of water or the dog's leash.
A promising tech for elderly support
Though the project is at a nascent stage, its success in this trial suggests the future of elderly care is really bright. The company could refine its interface for elderly people and advance the bot's capabilities to make sure it handles all the requirements, effectively. Meaning, in a matter of years, you may have a real robotic caretaker to help your grandparents with everything.