Apple's long-delayed AirPower wireless charger reportedly goes into production
Apple's long-delayed AirPower wireless charger reportedly goes into production
Jan 15, 2019, 09:04 pm
2 min read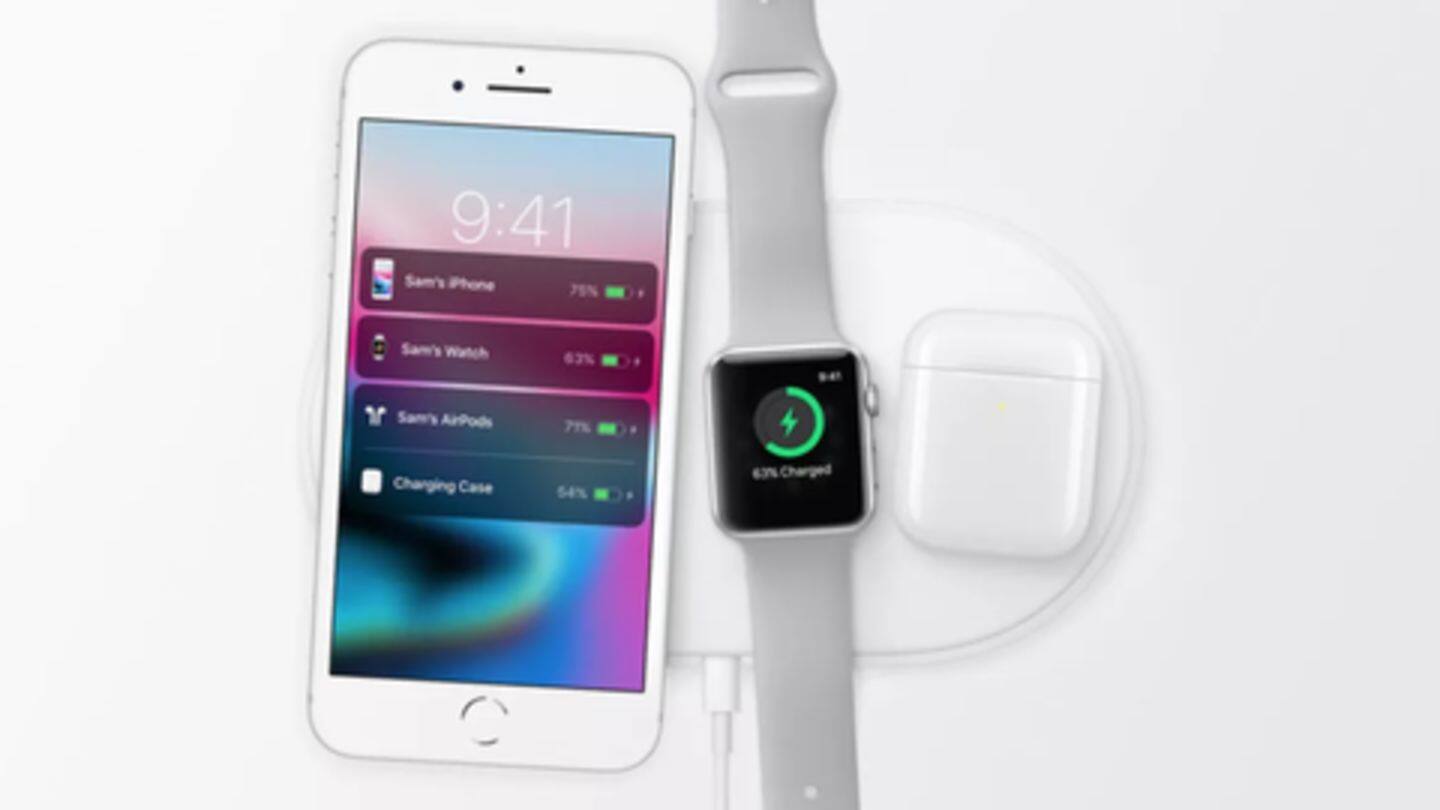 Announced way back in 2017 and forgotten since then, Apple's AirPower may eventually see the light of day in 2019. The device, which has been long delayed due to alleged overheating issues, has gone into production, according to a tweet by Hong Kong-based ChargerLAB. For the uninitiated, AirPower is a Qi-compatible wireless charger that can juice up multiple devices at once. Here's more.
AirPower goes into production, claims Hong Kong-based ChargerLAB
Breaking: AirPower is finally coming. We just learned from credible source in supply chain that the manufacture Luxshare Precision has already started producing Apple AirPower wireless charging pad. Luxshare Precision is also the maker of Apple AirPods and USB-C cables. pic.twitter.com/UqgWIAh3sx

— ChargerLAB (@chargerlab) January 12, 2019
Citing a credible source in the supply chain, ChargerLAB has claimed that Luxshare Precision - the manufacturer that builds Apple's AirPods and USB-C cables - has started producing AirPower charging mat. Moreover, in a follow-up tweet, ChargerLAB said that Apple supplier Pegatron would also start production of AirPower, from January 21.
Apple seems to have fixed overheating issues on AirPower
Over the past year, multiple reports claimed that Apple was unable to pack in enough coils in the charging mat for smaller devices like Apple Watch and AirPods. Reportedly, with more coils, the AirPower encountered overheating and interference issues. However, citing a Pegatron employee, ChargerLAB noted that Apple has adopted "three layers of coils in 8-7-7 configuration from bottom to top" for the AirPower.
From the rumor mill: Apple has finally fixed the issues
Where is AirPower? 🤷‍♂️ All I've been hearing is 'they've finally fixed it', so, if true, it could ship as a product whenever Apple wants. Hopefully alongside the smart battery case for the XS?

— Steve Troughton-Smith (@stroughtonsmith) December 31, 2018
Reports suggest Apple AirPower could be priced around $150-200
Apple products are known for their design, performance and hefty price-tag. AirPower will be no exception. While the wireless charger will power up multiple devices simultaneously, reports suggest it could be priced around $150-200. Really, what?
Apple AirPower could launch in the first quarter of 2019
Last year in October, analyst Ming-Chi Kuo had claimed that Apple might launch its wireless charging mat in the first quarter of 2019. However, Apple's stoic silence on this issue wasn't encouraging. And while the new developments do breathe life back into hopes for Apple's wireless charger, remember these are mere rumors for now.