Apple seems to have forgotten about AirPower
Apple seems to have forgotten about AirPower
Written by
Shiladitya Ray
Sep 13, 2018, 02:27 pm
2 min read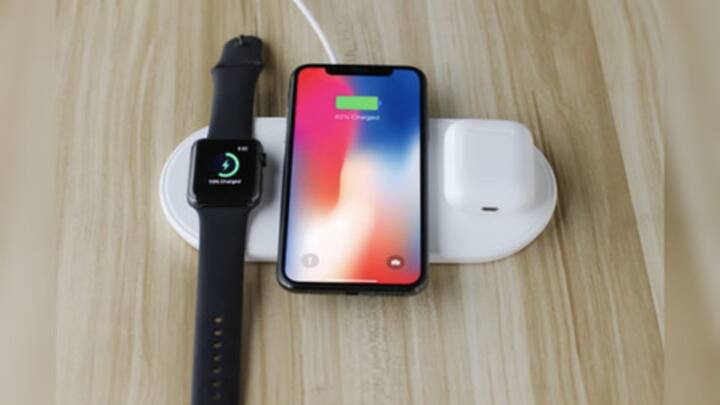 Yesterday's Apple event, that saw the launch of three new iPhones and the Apple Watch Series 4, was possibly Apple's most boring event in recent times. No updates to AirPods and MacBooks were announced, and there wasn't even a mention of the AirPower wireless charging mat. Surprisingly, since AirPower was previewed last year, it seems to have slipped into oblivion. Whatever happened to it?
AirPower was supposed to be an important step for Apple
The AirPower charging mat was supposed to be a key differentiator for Apple products, offering charging capabilities for the company's phones, wearables, and audio gear in one place. Indeed, no other company offers such capabilities today, and Apple had eyed a first-mover advantage. Following last year's preview, the AirPower was even slated to ship in 2018. However, it encountered 'technical hurdles' and got delayed.
Apple hasn't delivered the AirPods wireless charger either
Wireless charging enthusiasts, of course, have the option of grabbing a Qi charger from accessory makers like Mophie and Belkin, but these don't support wireless charging for AirPods. Incidentally, Apple had also promised to deliver a case for AirPods that would offer wireless charging capabilities. It was slated to ship in July, but it too, evidently, got delayed.
Fans who had been waiting for AirPower will be disappointed
It's worth noting that since the AirPower was announced on September 12, 2017, Apple has not mentioned it even once in the full year that has elapsed since. Of course, there's nothing stopping Apple from launching it in the remaining months of 2018, but till such time, Apple fans wanting to go all-in on Apple's hardware ecosystem will have to be content with disappointment.