Apple offers free repairs for iPhone 6s with power issues
Apple offers free repairs for iPhone 6s with power issues
Written by
Shubham Sharma
Oct 05, 2019, 05:12 pm
2 min read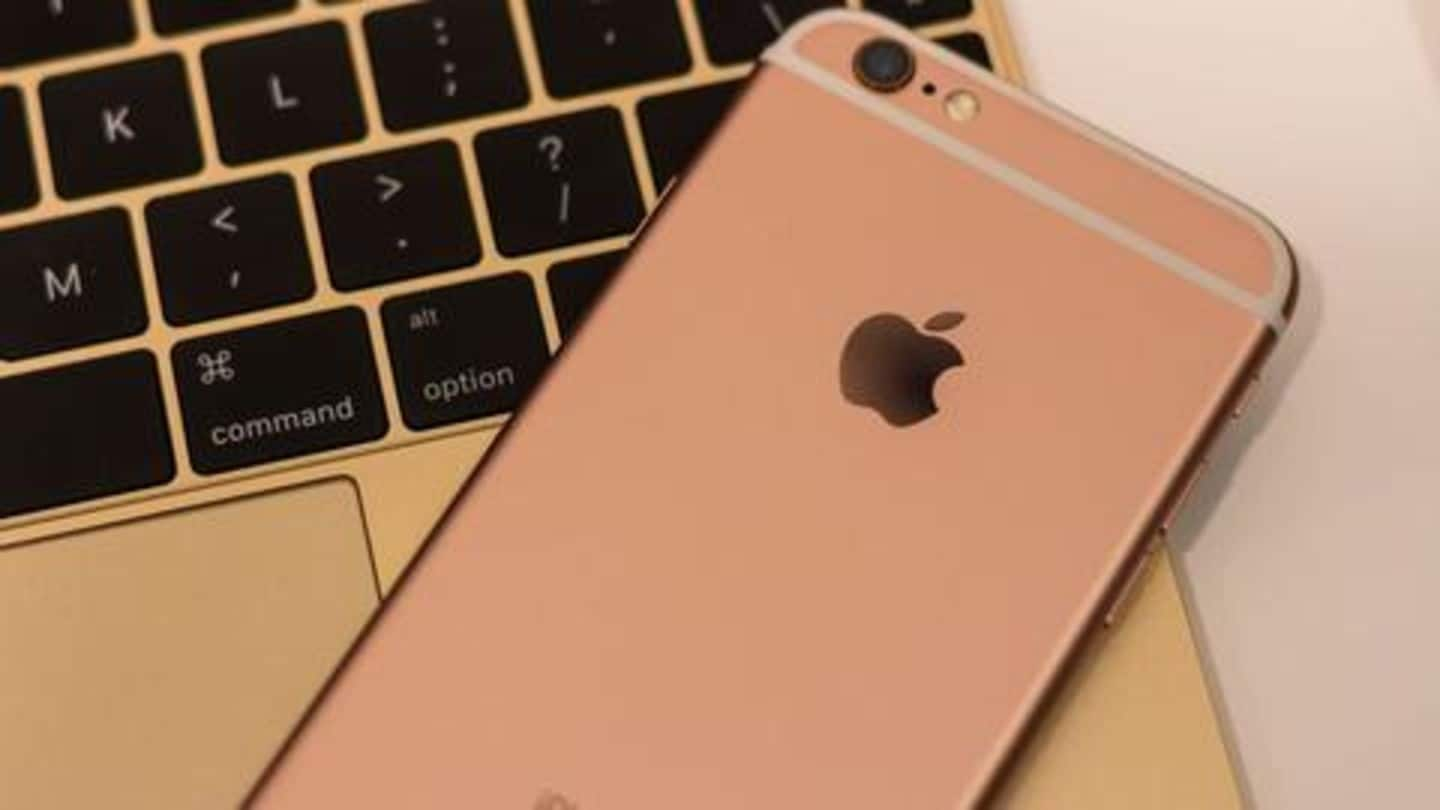 Apple has announced that select iPhone 6s, 6s Plus models are facing a problem that is keeping them from switching on. The issue ties to a component that appears to be going bad. But the good news is, the Cupertino giant has realized its error and is offering a repair program to fix it without any charges. Here's all about it.
In a recent statement, Apple claimed that its engineers have determined that "certain iPhone 6s and iPhone 6s Plus devices may not power on due to a component that may fail." Neither the company nor its support page says anything about the component that is at fault, but the 'not powering on' issue clearly indicates it is a critical internal part.
Not every iPhone affected by this issue
Apple has also clarified that the mysterious component in question may only go bad in select iPhone 6s and 6s Plus models forming a part of a certain serial number range and manufactured between October of 2018 and August of 2019. Now, this means, all other iPhone models, including iPhone 6s range produced before and after this period, isn't likely to face the issue.
Check if your iPhone is affected, get free repair
Now, if your iPhone 6s or 6s Plus is not powering on, head over to Apple's free repair site and enter your phone's serial number to check if it affected by the glitch and is eligible for free repair. Once verified, you can get in touch with Apple via an authorized service provider, retail store, or customer support to get the unit examined, fixed.
If problem fixed, you can request refund
Apple says that people who paid out of their own pocket to get the problem fixed can request for a refund. However, if there is some other issue, like a broken screen, you may have to pay for that.
iPhone 6s sold in North America not likely affected
As the affected iPhones are only those produced between 2018-19, the issue might not affect North Americans. The iPhone 6s was discontinued in the region during this period, but the company kept producing and selling it in other parts of the world, including India. The repair program, it says, will run for two years after purchase, meaning until 2021.