Soon, you'll be able to track sleep on Apple Watch
Soon, you'll be able to track sleep on Apple Watch
Sep 03, 2019, 01:14 pm
2 min read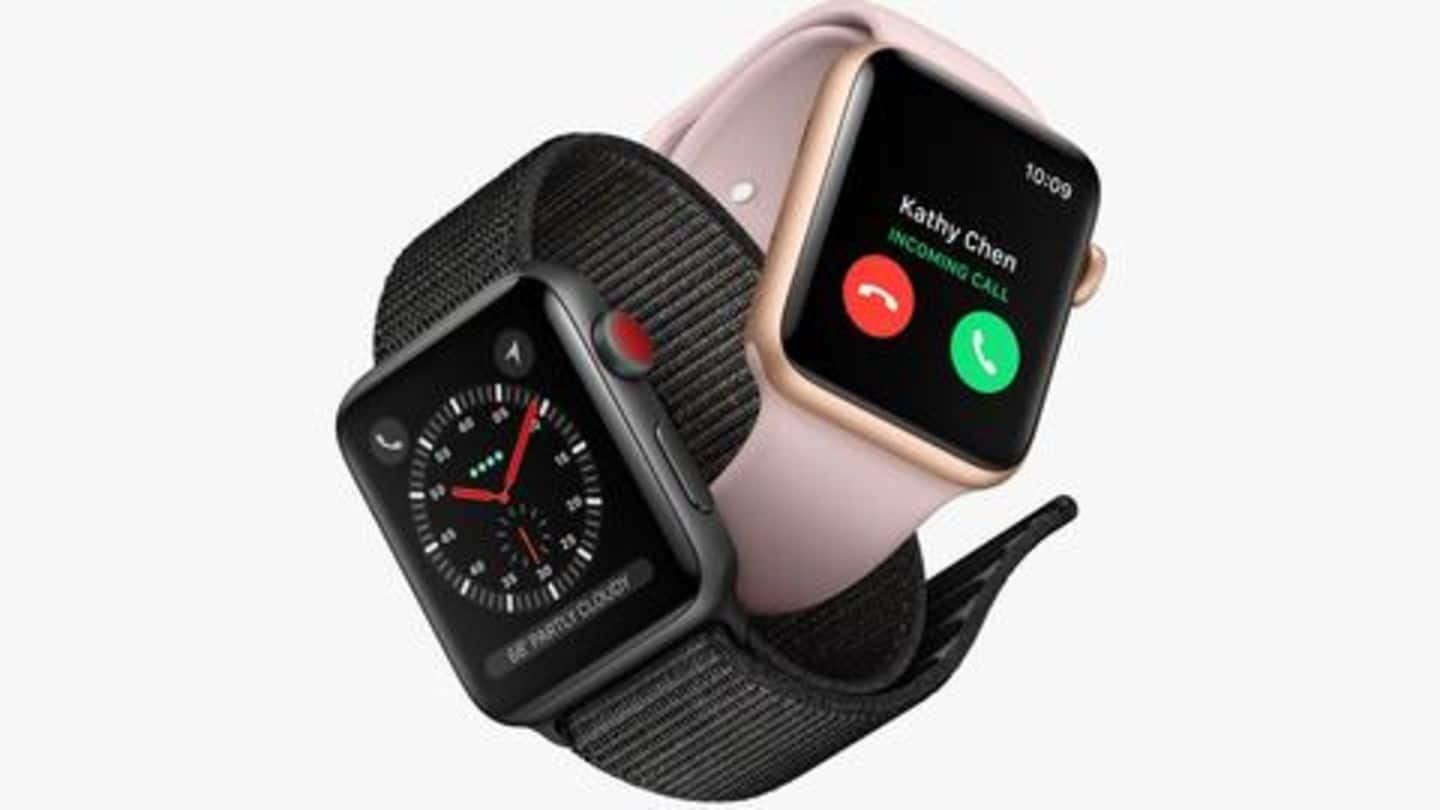 Apple Watch continues to be one of the best wearables you can buy today. Alongside all the smartwatch capabilities, it also offers health-focused features like ECG recording, fall detection, activity tracking, and heart-rate monitoring. And now, 9to5Mac has claimed that Apple Watch will get a sleep tracking feature and it could be announced as early as September 10. Here's all about it.
Sleep tracking feature won't require any special hardware
The upcoming feature, internally codenamed as Burrito, is called "Time in Bed tracking". However, it won't require any special hardware to work. Initially, there were rumors that Apple will fit a Beddit sensor in its smartwatch after it acquired the eponymous company. Instead, the Apple Watch will track the quality of sleep by using built-in sensors to monitor your movement, heart rate, and noises.
According to 9to5Mac, your data related to the quality of sleep will be made available in the Health app as well as a new Sleep app that'll be available for the Apple Watch. Apple will also introduce a new complication for sleep tracking.
Apple is also adding some nifty features
Considering most people charge their Apple Watches overnight, a new feature will remind you to charge the Watch beforehand so they can use it for sleep tracking. Apple is also introducing a watch-only wake-up alarm with an optional vibration-only mode. There is a new bedtime system that will enable 'Do Not Disturb' mode automatically when you retire to the bed.
Sleep tracking to debut on the Apple Watch Series 5?
It's unclear if all devices running watchOS 6 will get sleep tracking or Apple will introduce this feature tied to new hardware, perhaps the Apple Watch Series 5. As of now, we don't know if there's a new Apple Watch in the works, but given the recent leaks and rumors, we expect to see new Series 4 models in titanium and ceramic cases.