Astronomers discovered asteroid just two hours before it hit earth
Astronomers discovered asteroid just two hours before it hit earth
Mar 16, 2022, 07:01 pm
2 min read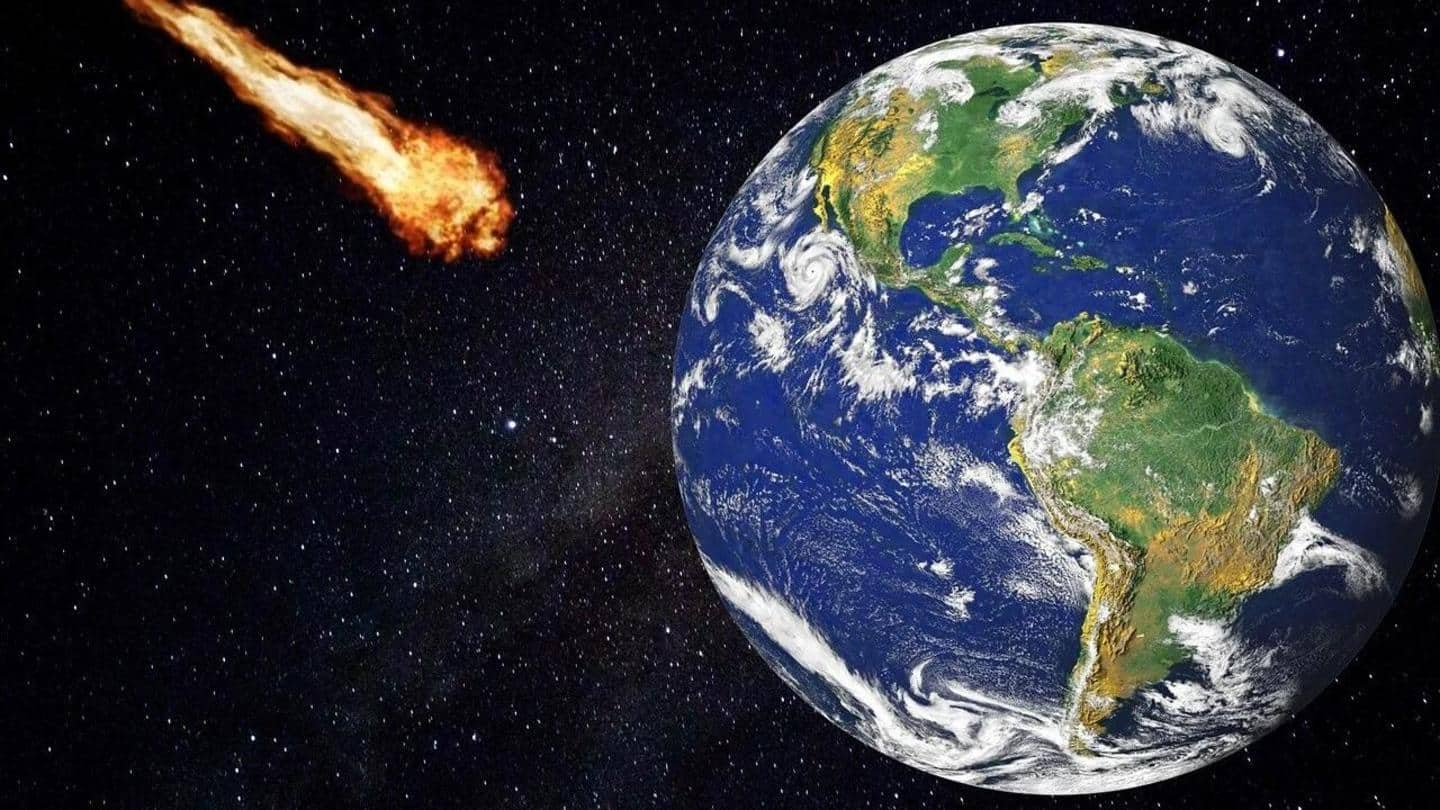 The fifth asteroid ever discovered before colliding with Earth crashed near Iceland on March 11. The asteroid, officially known as "2022 EB5", was discovered merely two hours before the impact on March 11 by astronomer Krisztián Sárneczky using the Schmidt telescope at Hungary's Piszkésteto Mountain Station. It had a diameter of 3 meters and was moving at a speed of 17km/second.
Why does this story matter?
Asteroids are dangerous large rocks that float through space and, if large enough, can wipe out civilizations.
Earth is frequently visited by such structures, making us aware of the "space danger" that could finish us in a blink, much like the dinosaurs.
Notably, scientists say that tiny asteroids enter the earth's atmosphere frequently. They generally go undetected due to their small size.
What happened to the asteroid?
The rock is thought to have completely burned up in the sky, or if it survived, it may have dropped into the Arctic Ocean. However, there is no visual confirmation, and it is unknown whether any residual rock remains exist. It is unlikely that ordinary humans will find fragments unless a dedicated team with the necessary equipment goes in search of them.
Where did the asteroid come from?
The majority of asteroids arise from the Asteroid Belt, located between Mars and Jupiter, comprising millions of asteroids. While these asteroids are quite far away to not pose any threat to Earth, many asteroids end up in Earth's oceans without even being reported. The International Meteor Organization is currently seeking information about 2022 EB5 from witnesses who may have seen its illuminated tail.
What if it was a larger asteroid?
As per US space agency NASA, a larger asteroid with a high risk of colliding with Earth would be discovered much further away. Since the 2022 EB5 was tiny, it only become bright enough to be detected in the final few hours before impact. They're much smaller than the entities for which NASA has tasked the Planetary Defense Coordination Office with detecting and warning.
Significance of discovering 2022 EB5
According to the European Space Agency, large asteroids which have the potential to cause massive damage upon collision are exceedingly rare. Since 2008, all five asteroids that have hit Earth were discovered before the collision. With space agencies planning missions to deflect large asteroids, observation of this new asteroid before impact is expected to enhance our knowledge and monitoring for the Near-Earth objects.