CES 2020: OnePlus unveils Concept One smartphone with 'disappearing' camera
CES 2020: OnePlus unveils Concept One smartphone with 'disappearing' camera
Jan 08, 2020, 12:56 pm
2 min read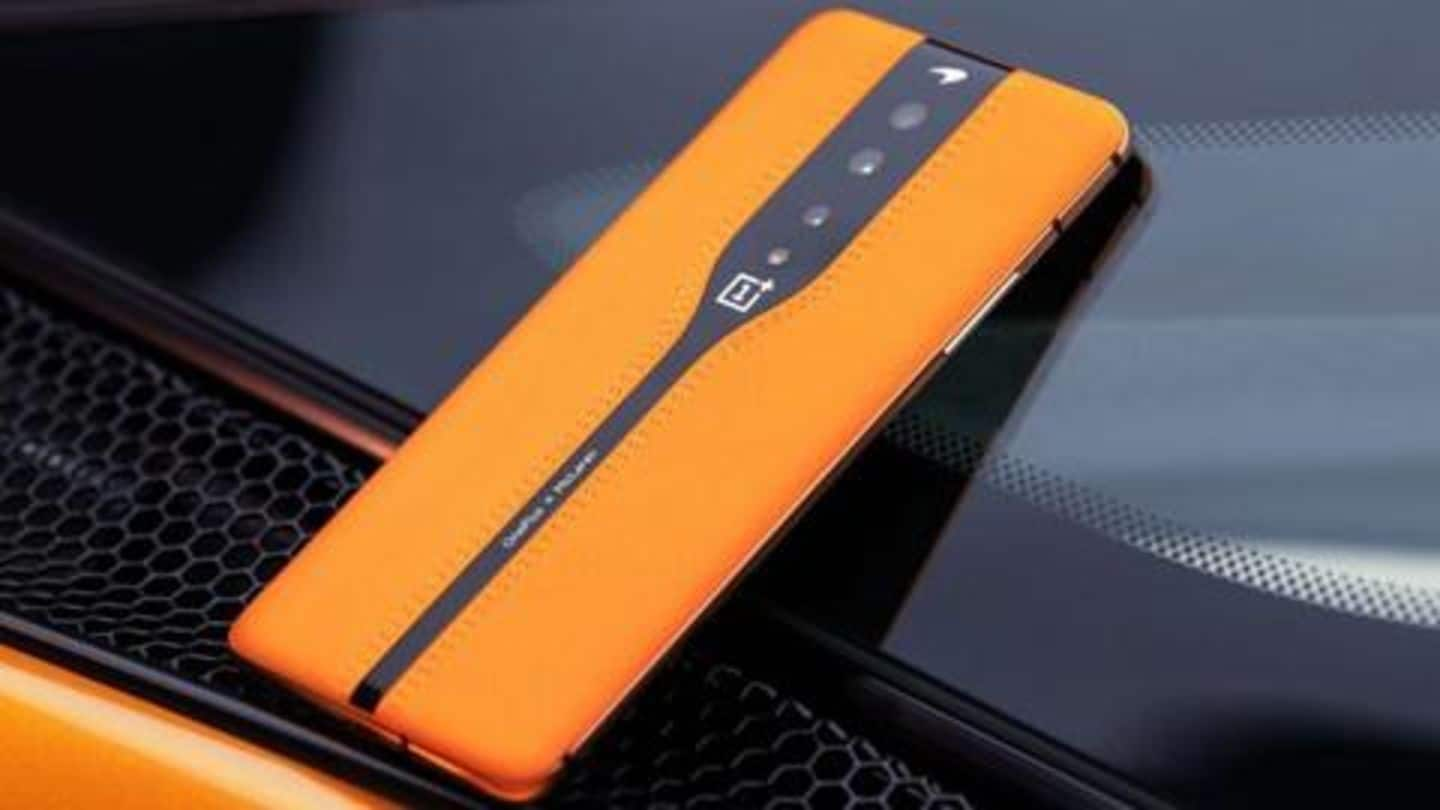 At a press event at the ongoing Consumer Electronics Show (CES), OnePlus has unveiled its Concept One smartphone which debuts a disappearing rear camera. The feature, announced last week, uses an electrochromic glass that can turn transparent or opaque to reveal or hide the camera sensors. Alongside this cool trick, the glass can also become semi-transparent to effectively turn into a neutral density filter.
Here's how the feature works
OnePlus's disappearing camera feature is inspired by the electrochromic roof on the McLaren 720S. The company used a McLaren-sourced electrochromic glass that changes its tint when an electrical signal is passed. So, when you open the camera app, the rear glass receives an electrical signal to change its shade and show the camera and when the camera app closes, the glass goes dark again.
The magic happens in just 0.7 seconds
According to OnePlus, the real innovation in the electrochromic glass used on Concept One is about how thin and how quick it is. It's 0.35mm thick and it can transition from opaque to transparent in 0.7 seconds, unlike any other electrochromic glass in the market.
The EC glass also serves an as effective ND filter
Since the electrochromic (EC) glass can also become semi-transparent, it can serve as a neutral density (ND) filter, allowing you to shoot photos and videos in bright situations. To use the feature, enter into Pro mode on the camera app and tap on the ND8 button. At present, it gives you an equivalent of a three f-stop reduction and the value is non-variable.
But, do we need disappearing cameras?
According to OnePlus, this technology can help design a phone with four or more cameras on the back. Perhaps, the company has a point there given how smartphone cameras are evolving. It spares the user from all the design compromises that come with such layouts. The ND filter feature can also enhance smartphone photography. Hence, we see a lot of potential in this technology.
Will OnePlus offer this technology on future smartphones?
The OnePlus One Concept doesn't come with a price tag or a release date. However, its headline feature might make it to future smartphones. According to OnePlus, it still needs to work on some technical details before it can apply this technology to a smartphone.