Amid coronavirus outbreak, F1 drivers will compete in 'virtual races'
Amid coronavirus outbreak, F1 drivers will compete in 'virtual races'
Written by
Shubham Sharma
Mar 21, 2020, 06:58 pm
2 min read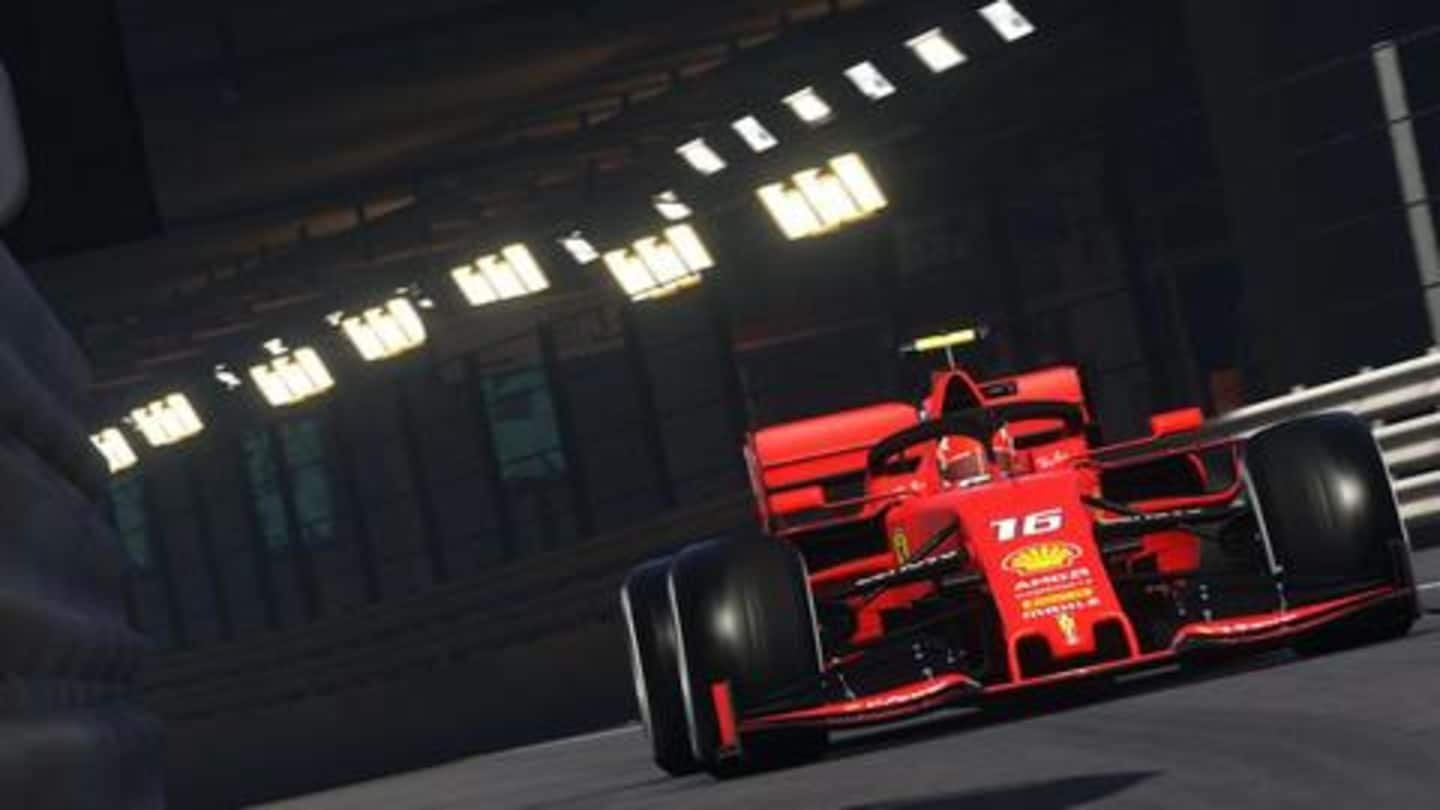 The spread of coronavirus has triggered a wave of cancellations and postponements, including that of several race events around the world. The fans are significantly disappointed, but Formula One has come up with a solution to keep them (and the drivers) entertained. It is hosting a series of virtual races, which will fill the gap left by the postponed/canceled ones. Here's more.
Virtual race events to replace original ones
According to a Formula One announcement, all the F1 races that have been postponed or canceled due to COVID-19 will be replaced by a virtual season of the sport - the F1 Esports Virtual Grand Prix series. These matches would take place on days the real races were scheduled to be held and feature current F1 drivers as well as other guest competitors.
F1 2019 game to be used for virtual racing
The virtual races will begin from Sunday when all the participants would log on to the PC version of Codemasters' F1 2019 game - from the safety of their homes. The matches would not involve any physical contact between players or the fans who will be able to watch all the action go down live via F1's channels on YouTube, Twitch, and Facebook.
Races with 28 laps, fans participation also possible
The first virtual event - Bahrain Grand Prix - will last one and a half hours and include a qualifying session and a 28-lap-long race (which is half as long as a real race). Notably, the official races, which are expected to continue till May, will also be paired with exhibition matches allowing fans to compete with drivers in the game.
No points to be given for these matches
It is worth noting that the winner of the virtual rounds will not be entitled to actual F1 points or prize money. The event is just for fun and to keep drivers and fans engaged during the downtime.
Next real race to be held in June
If you are looking for some real F1 action then you might have to wait for a few months. The opening events of the season, including the Australian, Bahrain, Dutch, and Monaco GPs, have either been postponed or canceled due to the COVID-19 outbreak. This means the earliest you can attend a race would be in June, if things don't go worse from here.