Facebook F8: 6 big announcements from Day 1
Facebook F8: 6 big announcements from Day 1
Written by
Bhavika Bhuwalka
May 02, 2018, 04:35 pm
3 min read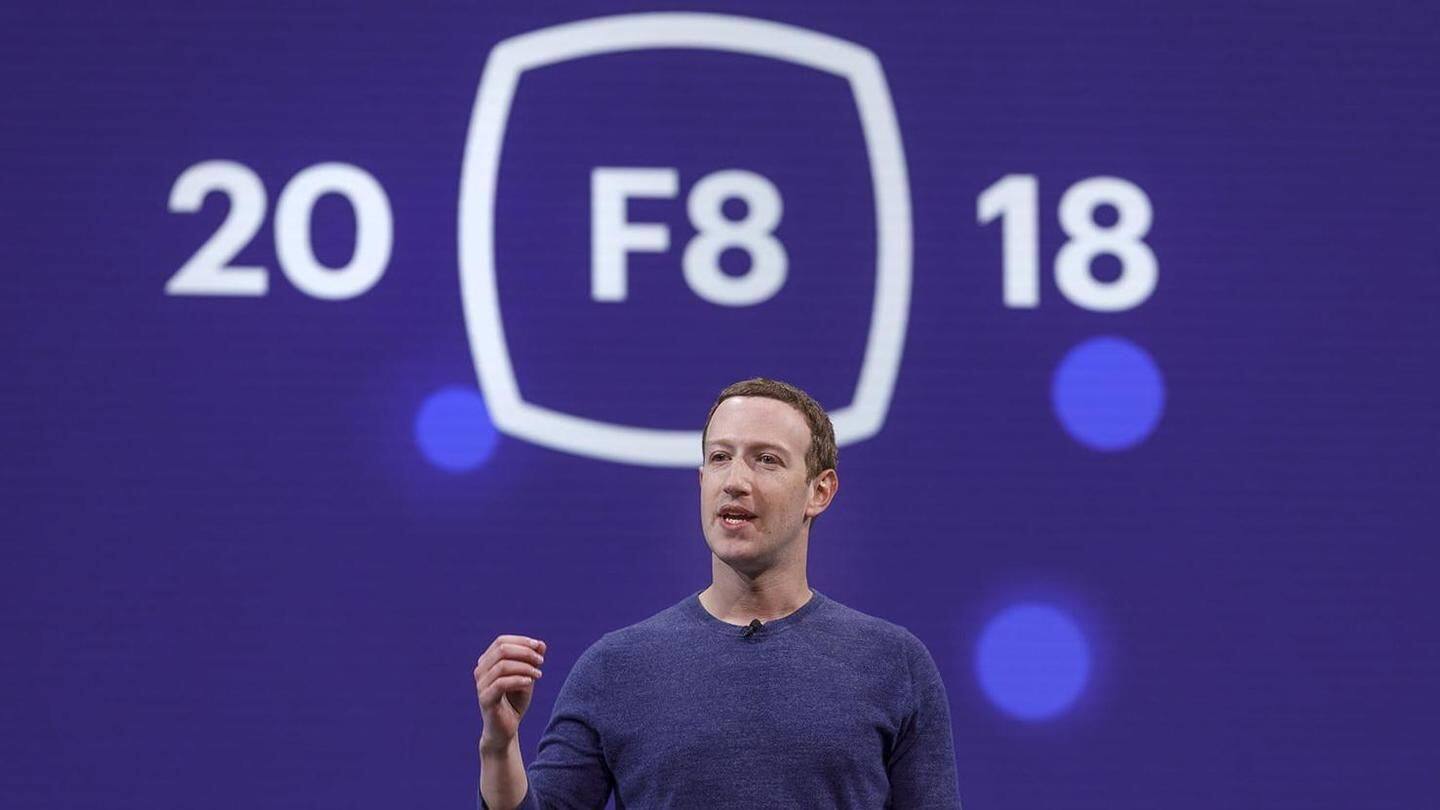 Facebook's ongoing F8 2018 developer conference is taking place in San Jose, California. Day one of the conference saw a keynote address by CEO Mark Zuckerberg who highlighted several upcoming changes to Facebook, Messenger, Oculus, Instagram, and WhatsApp. For example, the company is bringing 3D photos to the News Feed. Besides this, here are six important updates coming to Facebook's product line-up.
Facebook to introduce in-app Tinder-like dating features
Facebook is developing dating features to allow users to meet non-friends on the social network. The feature will be opt-in and your dating profile on Facebook will only be visible to people who are not in your friend list. If two people are interested in each other, they'll be able to start a conversation in an inbox that's not Messenger.
Scrub your browsing history from Facebook's database with Clear History
Facebook will launch a new privacy feature called Clear History that will let users delete the data Facebook has on them through third-party websites and apps that use its ads and analytics tool. It is equivalent to deleting cookies from browser history. Facebook is also finally reopening its app review process that it had temporarily paused in the wake of the Cambridge Analytica scandal.
Oculus Go VR headset now available for purchase at $199
Oculus Go, Facebook's standalone virtual reality (VR) headset, is now on sale at $199 for the 32GB storage variant and $249 for the 64GB variant. It can be used for indulging in VR social experiences, playing multiplayer VR games, and even watching live shows, concerts, and experiential theater in VR. Users can also stream VR content from ESPN and Netflix on the Oculus TV.
Facebook revamping, simplifying Messenger to make it faster
Facebook is upgrading its chat platform Messenger that has been all over the place since it has been unbundled from the core Facebook app. Messenger will get a new, cleaner look that will focus on its primary utility: chat. It's also getting a chat translation feature through Facebook's M Suggestions assistant and a dark mode, according to the promotional video that was showcased.
Instagram to get video calling, AR camera effects
Users will soon be able to use augmented reality (AR) camera effects on Instagram. They can also add AR face filters from brands and influencers in their Stories. Instagram is betting big on third-party integrations, soon allowing users to directly upload GoPro clips to Stories or share Spotify songs in a similar manner. Instagram is also launching video chat with group video calling feature.
WhatsApp to get group video calling and stickers
WhatsApp will receive minor updates like group video calling and stickers. Users will soon be able to talk to at least four people on a single split-screen video call. Facebook also revealed that WhatsApp's relatively new Stories feature gets used by 450 million people daily.