#ScamAlert: Fake Alexa 'setup app' fools users, tops download charts
#ScamAlert: Fake Alexa 'setup app' fools users, tops download charts
Dec 28, 2018, 02:59 pm
2 min read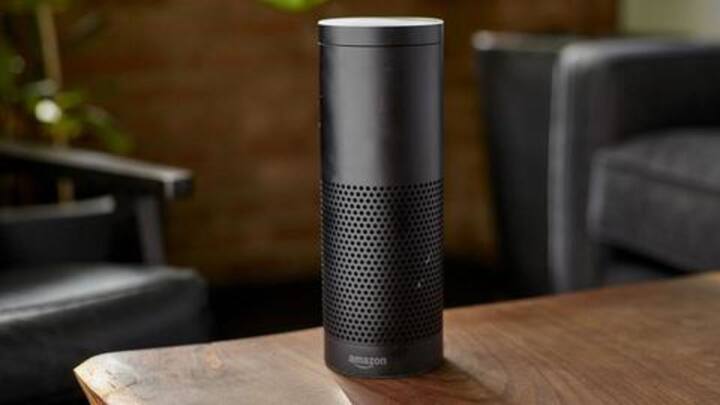 When compared to Google, Apple's app moderation policies are way too strict. Its App Store team follows a thorough review process to allow or not to allow an app on the platform. But, this holiday season, the Cupertino giant missed its mark and allowed a fake app to surface on the store, one going by the name of "Setup for Amazon Alexa". Here's more.
Scam app claims to be setup companion
The scam app, first flagged by 9To5Google, claimed to be a companion service for Amazon's Alexa smart speakers. Though it wasn't displaying ads or installing malware, the users were requested to provide information like their IP addresses and device serial numbers. The fake service came from a company called One World Software, but there's no clue where the information it mined actually went to.
Plus, the app topped App Store download charts
After the fake app was flagged, Amazon and Apple came to the rescue and took it down from the App Store. However, by that time, the app had already raked several downloads and topped App Store's download charts. It went as high as #75 in the "Top Free" apps list and #6 in the list of top 'Utilities' apps.
This has happened before too
The case of a scam app slipping into App Store is rare but not new. Back in September, a similar issue was flagged when an app topped the 'Utilities' charts of the App Store, but was actually sending user browser history to a Chinese server.
How to avoid fake apps like these?
The problem of fake/malicious apps is common on Google Play, and now, it seems like even Apple is not fully shielded from the issue. The companies are working on their part to bolster store security and protect users, but you should keep an eye out for such apps. Look for reviews, ratings before downloading an app and also check its developer's website, if possible.