Fitbit recalls nearly 1.7 million Ionic smartwatches: Here's why
Fitbit recalls nearly 1.7 million Ionic smartwatches: Here's why
Mar 03, 2022, 10:20 am
2 min read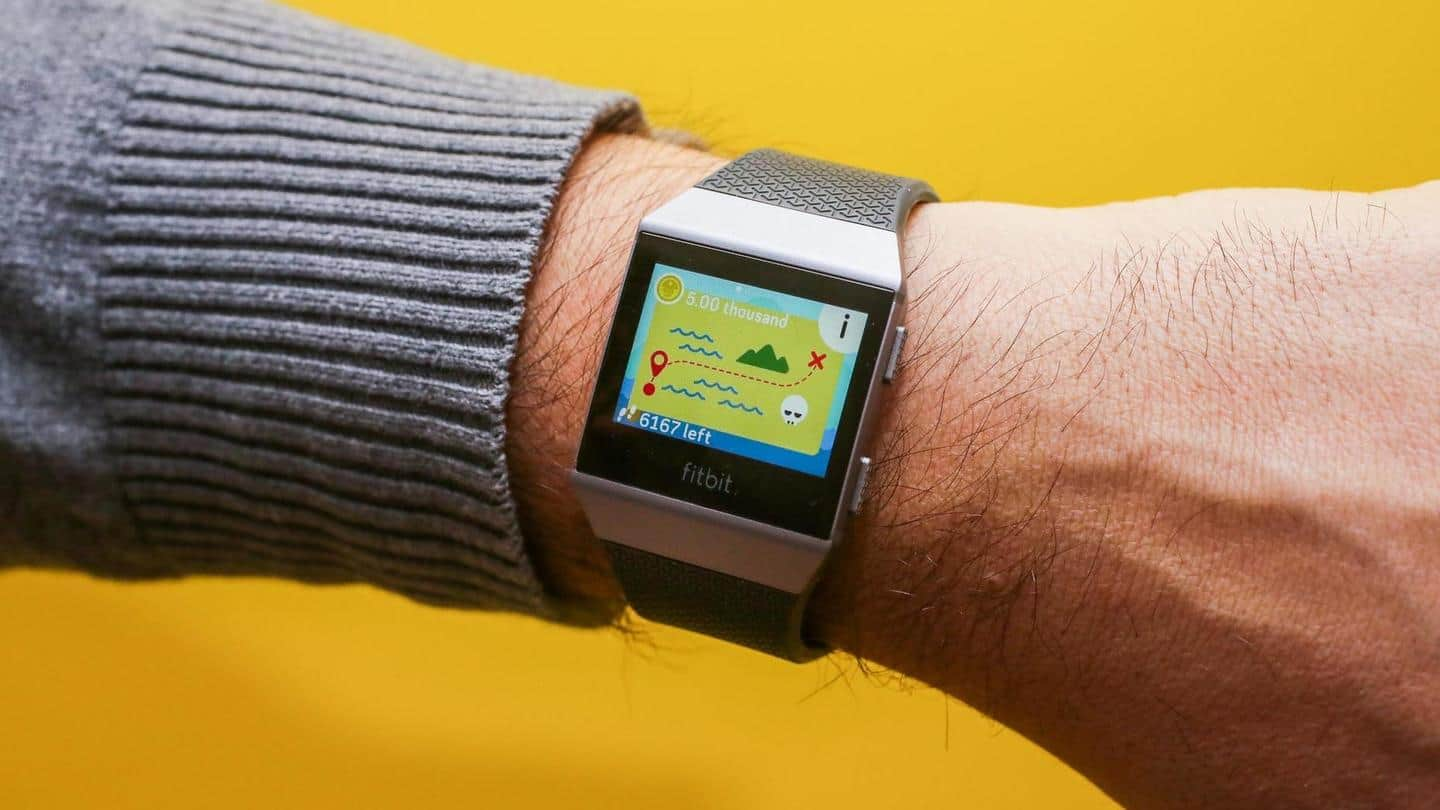 Fitbit, in conjunction with the US Consumer Product Safety Commission (CPSC), has announced a voluntary recall of its Ionic smartwatches around the world due to safety concerns. According to the company, the battery in the Ionic smartwatch can overheat and cause a burn. Around one million devices were sold in the US and 6,93,000 watches were purchased by customers elsewhere across the globe.
Why does this story matter?
Fitbit has issued a global recall for the Ionic smartwatch to prioritize the health and safety of users.
From the pool of nearly 1.7 million devices sold, the CPSC has received reports of 115 incidents in the US and 59 international incidents related to Ionic's battery overheating.
As per Fitbit, these incidents are very rare and the recall does not impact other Fitbit smartwatches.
As many as 78 users have reported burn injuries
According to CPSC, as many as 78 users have reported burn injuries due to the overheating of the Ionic's battery. Of these cases, at least six were quite severe, including four second-degree burns and two third-degree burns. Fitbit has not revealed the root cause of the overheating issue but said it is issuing the recall "out of an abundance of caution" for the users.
Fitbit is providing a refund to all Ionic customers
Due to serious concerns, Fitbit is requesting all Ionic owners to participate in the recall, even if their device is currently functioning normally. The company is offering a refund of $299 to all Fitbit Ionic customers. In addition, participating owners will also receive "a special discount on select Fitbit devices, bands, and services, for a limited time."
How do identify if you have Fitbit Ionic?
Fitbit Ionic was introduced in 2017 and its production stopped in 2020. However, the smartwatch was on sale as late as December last year. If you have a Fitbit Ionic, your device should bear the model number "FB503" on the backside under the "CE" mark. You can also check the device's name on the Fitbit app if it is connected to your phone.