Bug damaging MacBook Pro speakers can be fixed: Here's how
Bug damaging MacBook Pro speakers can be fixed: Here's how
Written by
Shubham Sharma
Feb 24, 2019, 02:19 pm
2 min read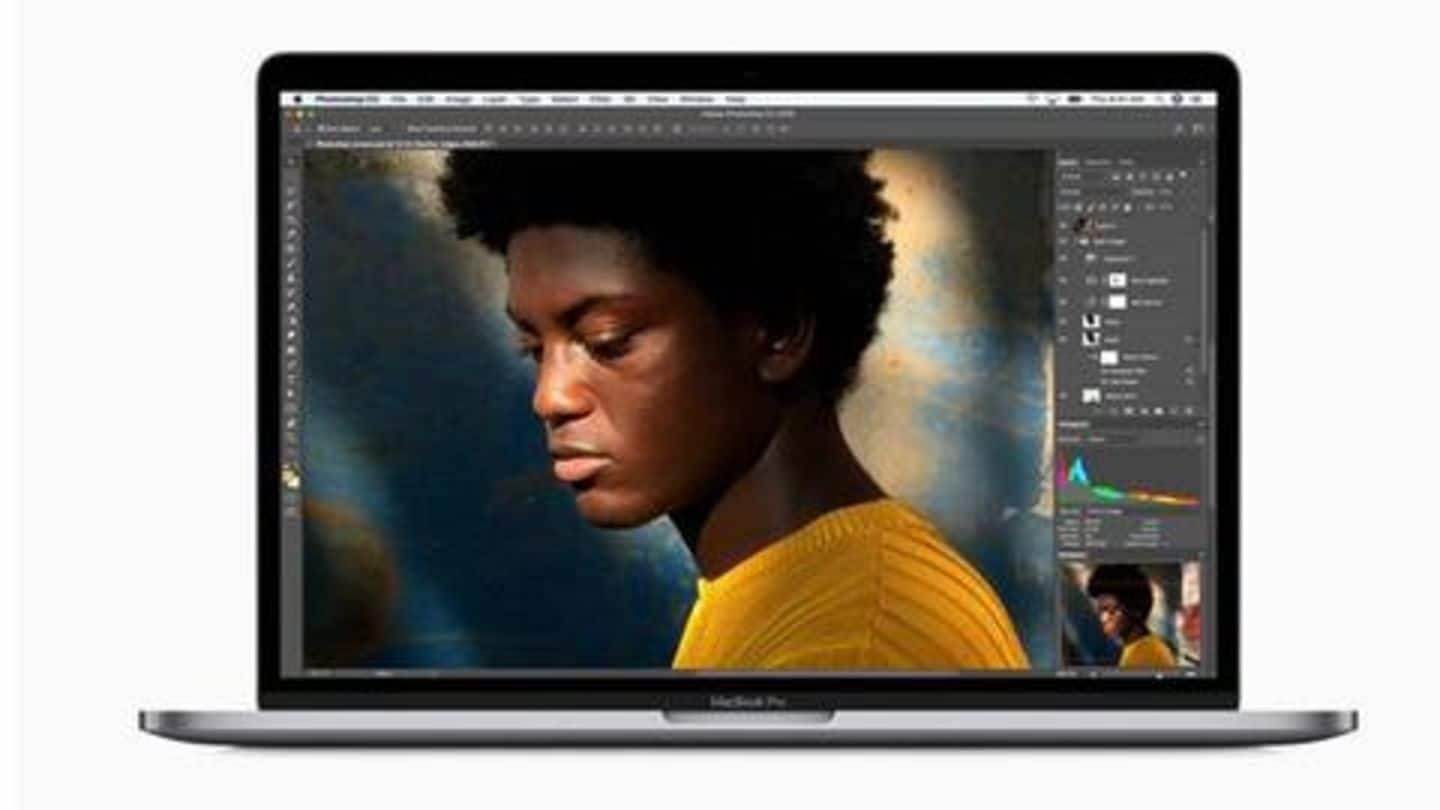 Software bugs can render modern-day hardware unusable, but it is pretty unusual to see a bug capable of killing the hardware. Well, that's exactly what a number of MacBook Pro users are dealing with, thanks to an Adobe vulnerability that blew up speakers of the laptop. The issue affects several Adobe and Apple customers, but can now be fixed. Here's how.
How bug damaged MacBook Pro speakers
A few weeks back, several MacBook Pro users took to Twitter and other forums to report an issue they encountered while using Adobe Premiere Pro on their machine. They claimed certain features of the software, specifically those related to the sound of a video track, damaged the speakers of their notebook. They produced a loud screeching noise, according to users, before blowing up completely.
Notably, the problem specifically affects latest MacBook Pro
Among several complaints, one user, who witnessed the problem on his two-month-old notebook, claimed the bug occurred "with really loud screatching noise" that wouldn't turn off. "After it stopped", they said, "the speakers were really quiet, and after the next restart, they're clearly blown." Having said that, it's important to note that the issue only affects the latest model, the 2018 15-inch MacBook Pro.
Thankfully, now there's a fix for the bug
Adobe acknowledged the issue earlier this week and has now released a fix through its Creative Cloud service. The company claims it "had a small number of user reports about an issue in Premiere Pro that could affect the speakers in the latest MacBook Pro." Still, if you're using the software on the latest MacBook Pro, it's highly recommended to install the update (v13.0.3).
However, no support for already-damaged devices
Once you update, your MacBook Pro would be safe from all sorts of noises, including loud screeching and buzzing sounds, resulting in the damage. However, it still remains unclear how Adobe will address the concerns of those with already-damaged hardware. People with a warranty might get the speaker fixed for free, but in other cases, users may call Adobe to foot the bill.