Google makes Stadia free for limited period (not in India)
Google makes Stadia free for limited period (not in India)
Written by
Shubham Sharma
Apr 09, 2020, 04:13 pm
2 min read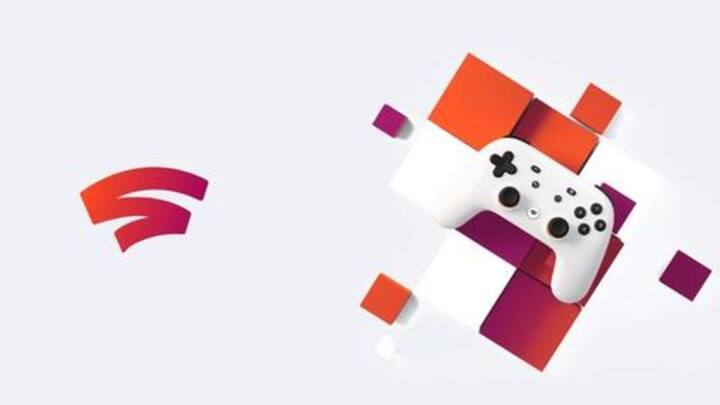 In a bid to help people beat quarantine blues, Google is opening Stadia, its online game streaming service, for a period of two months. The access will be given free of cost to anyone who has a Gmail account and is located in any of the 14 countries where Stadia is available. Here's all you need to know about it.
Stadia Pro with nine games
Under the free trial, Google is offering access to Stadia Pro as well as nine free games, including titles like GRID, Destiny 2: The Collection, and Thumper. The company says you can get even more games but will have to pay for them through the store. Once you buy an individual title, it will remain available to play even if your subscription ends.
Existing subscribers won't be charged
When a new user signs up for Stadia, they will instantly get the two-month access without paying anything and will be charged $9.99 a month after that. In case you have already subscribed to the service, Google says it won't charge anything for the next two months, ensuring you get the same benefits as other users.
Google will also adjust quality to accommodate new users
In addition, Google is also taking steps to ensure the internet infrastructure isn't hit during the lockdown, due to the influx of new users. "We're working toward a temporary feature that changes the default screen resolution from 4k to 1080p," Stadia chief Phil Harrison said, adding that "the vast majority of people on a desktop or laptop won't notice a significant drop in gameplay."
How to start with free Stadia?
To start playing free Stadia games, head over to the company's site and sign up with your Gmail account or download the Stadia app on Android or iOS. The service will be available for people in the United States, United Kingdom, Canada, Ireland, France, Germany, Italy, Spain, Netherlands, Belgium, Denmark, Sweden, Norway, and Finland but might show up after a day or two.