Alongside Pixel 3, Google may unveil two Pixelbooks on October-9
Alongside Pixel 3, Google may unveil two Pixelbooks on October-9
Sep 11, 2018, 08:16 pm
2 min read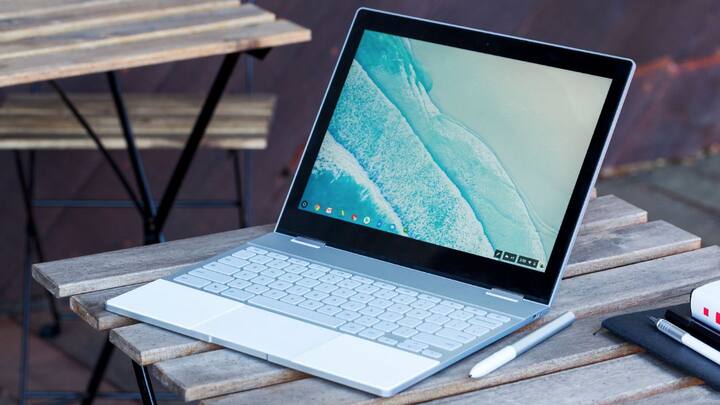 In a new development, Google may unveil two new Pixelbooks alongside its Pixel 3 and Pixel 3XL on October 9. And while we almost know everything about the upcoming flagship phones, a couple of recent tip-offs suggest Google's upcoming laptops are in the works. These two Pixelbooks, supposedly codenamed Nocturne and Atlas, have been leaked in online ads. Here's everything about them.
Here's everything we know about 'Nocturne'
A short video clip, possibly of the Pixelbook codenamed Nocturne, shows a working device with thinner bezels and round keys. Further, a Pixelbook-exclusive hamburger icon key on the top right corner of the keyboard also points to a new Pixelbook. Interestingly, the hinge on this device also appears similar to the Surface tablet - meaning the new Pixelbook may have a detachable keyboard.
The video also shows a beta feature of Chrome OS
This Pixelbook video clip also shows Chrome OS with a rounded 'shelf' or taskbar - a design which looks similar to Android. Notably, this feature is currently in testing and comes as part of Google's plan to integrate its desktop OS with its mobile UI.
Here's what we know about the Atlas
Further, the second Pixelbook, which is being codenamed as Atlas, appears to have been teased in a couple of Facebook ads. This device looks a lot like last year's Pixelbook but with significantly smaller bezels and regular keys (not circular as seen in the Nocturne video). However, while one does question the timing, these photos could simply be marketing material with a photoshopped Pixelbook.