Google's 'Sound Amplifier' hearing assistant becomes widely available: Details here
Google's 'Sound Amplifier' hearing assistant becomes widely available: Details here
Written by
Shubham Sharma
Jul 25, 2019, 03:55 pm
2 min read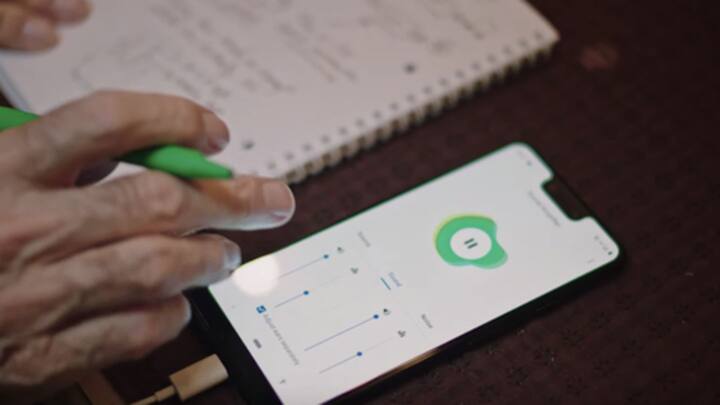 After a long wait, Google is making 'Sound Amplifier' - an accessibility tool for users who are hard of hearing - widely available to Android users. The app serves as a phone-based hearing aid, one that makes it easier to understand words and sounds that would have been difficult to hear otherwise. Here's everything you need to know about it.
Sound Amplifier makes words audible
People hard of hearing often find it difficult to hear spoken words and sentences in noisy environments. Now, Sound Amplifier tackles the problem by amplifying sounds just enough to make sure you can discern what is being said. It captures sounds using the headphone mic and enhances the frequencies and volume of speech while reducing unnecessary noise.
You can control sounds and noise frequencies
Inside Sound Amplifier, you'll get controls to boost and fine-tune useful sound frequencies and reduce unnecessary noise. The levels can be adjusted for both ears, and you can even use the real-time visualization of sounds displayed on the screen to determine how much audio needs to be increased or decreased. This makes it easier to make out conversations on TV or in a restaurant.
How to start using Sound Amplifier?
In order to start using the app, head over to Google Play Store and download Sound Amplifier. Then, go to the Accessibility menu in your Android phone's settings and turn the 'Sound Amplifier' option on. Next, plug in your headphones, launch the app and start adjusting audio frequencies to hear conversations and sentences clearly in noisy environments.
People using Android Marshmallow or above can download the app
Back in February, Sound Amplifier was only available for people running Android 9 Pie on their devices. But now, the search giant has confirmed that the app can be downloaded by those having Android 6.0 Marshmallow or newer operating systems. This marks a major change and brings a handy hearing assistant into the hands of a large number of people.