Apparently, Google has killed AI camera Clips, Datally app
Apparently, Google has killed AI camera Clips, Datally app
Written by
Shubham Sharma
Oct 17, 2019, 06:14 pm
2 min read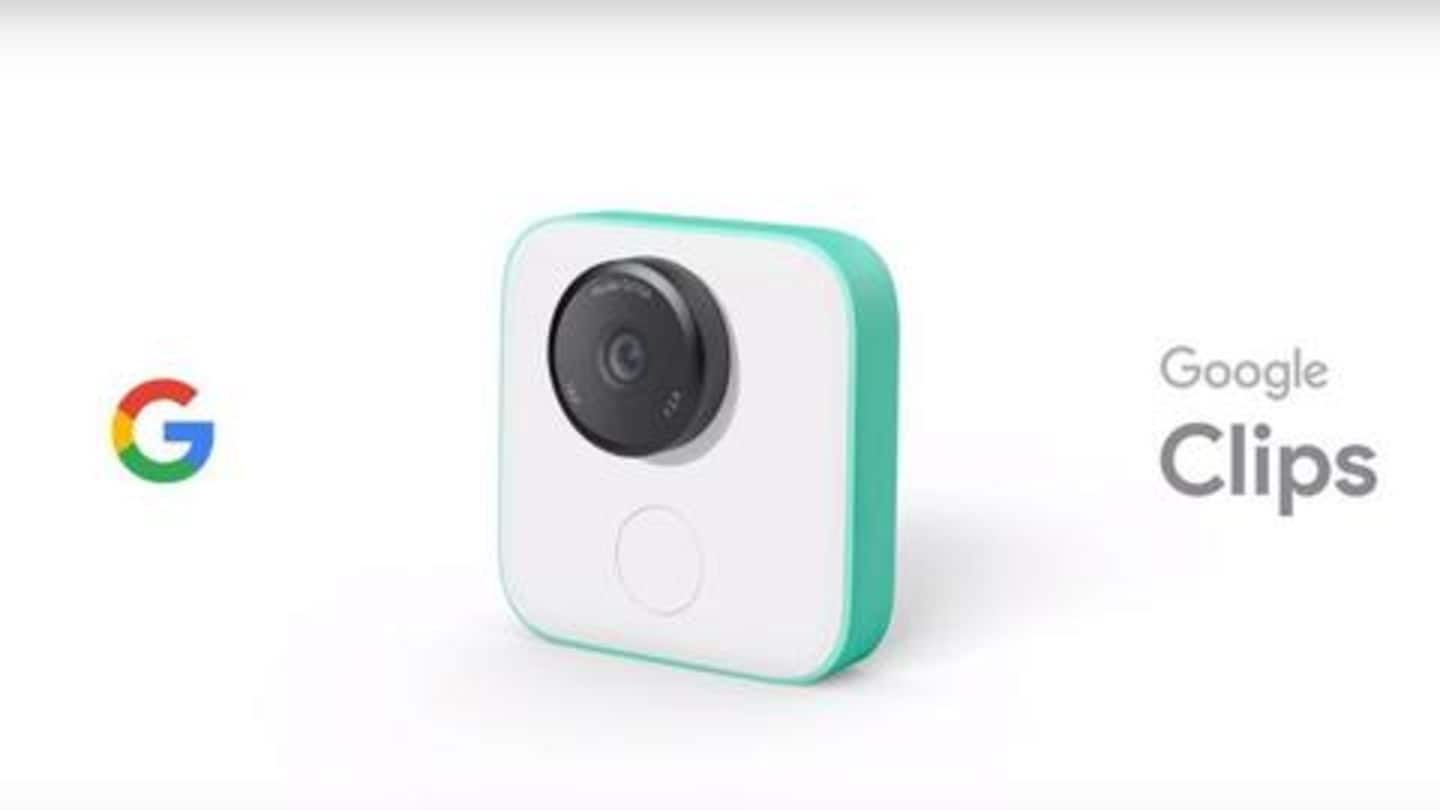 Just a day after confirming its plan to kill Daydream VR, Google appears to be throwing two more products on the chopping block - Clips and Datally. The former debuted as a powerful AI camera two years ago, while the latter came as the search giant's own solution to save mobile data on smartphones. Now, they both are gone! Here are the details.
First, Clips disappeared from Google Store
After Pixel 4 launch, the folks at 9To5Google noted that along with the original Pixel buds and Daydream View VR headset, Clips has also disappeared from the Google Store catalog. The AI-powered camera was designed to automatically detect and capture short videos of precious moments, things one couldn't manage to capture otherwise. But, the removal indicates Google is not willing to sell it anymore.
Frankly, we all saw this coming
Clips' ability to capture moments at the right time seemed like a unique selling point, but the reviews of the device indicated that the product didn't do what it was supposed to most of the time. Essentially, out of a number of shots it would take, only a few of them would be share-worthy. Plus, the $249 price further kept people from buying it.
Then, Datally also vanished from Google Play Store
In addition to Clips, Google's data-saving app, Datally, which was launched in 2017, has also been axed. The app has been missing from the Googe Play Store, which, much like Clips, seems to indicate that the product has been killed. Datally helped users track and manage data eaten by apps on a phone, but the product never really took off, unlike other Google-made apps.
As both these products remain unavailable, Google stays silent on the matter. The company has confirmed the departure of Pixel buds and Daydream View, but no word has been issued on the fate of Clips and Datally. Hopefully, some clarity will be given in the future. Meanwhile, you can visit the Google graveyard to see all the products Google has killed till now.