Google Assistant will reward if you are polite with it
Google Assistant will reward if you are polite with it
Written by
Shubham Sharma
Nov 30, 2018, 12:32 pm
2 min read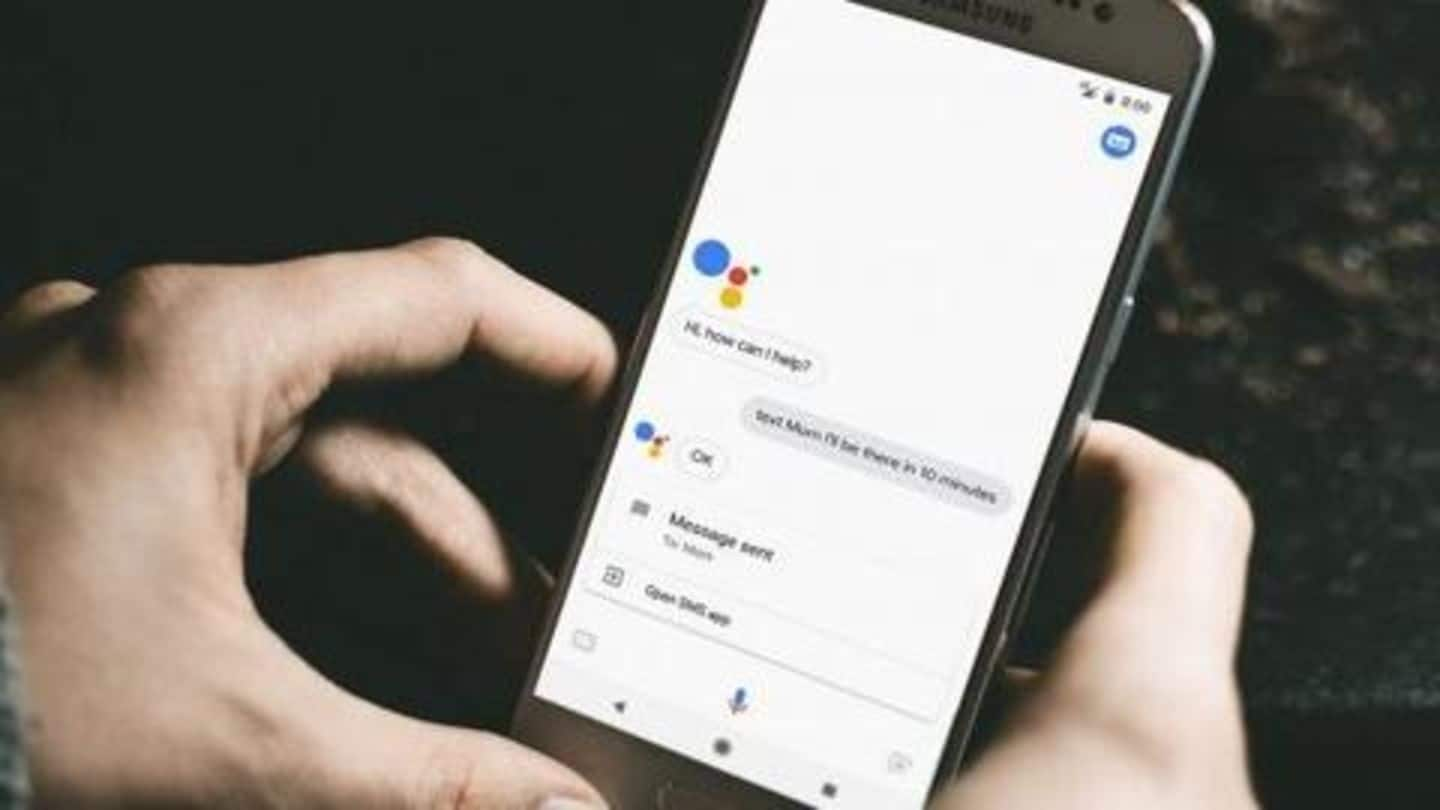 Amid worries of smart assistants teaching kids to sound officious or even rude at times, Google has introduced a new functionality to encourage polite behavior - 'Pretty Please'. With this, those speaking politely with Google Assistant will be rewarded with an equally polite response from the virtual assistant. The feature comes with a bunch of other Assistant-related capabilities being rolled out today. Here's more.
How 'Pretty Please' would work?
The 'Pretty Please' feature would be integrated automatically with Google Assistant, no matter you're using it on phone, Google Home or Home Hub. Then, whenever you'll call assistant using words like 'Please' or 'Thank you', it will provide delightful responses. For instance, on saying 'Hey Google, please turn off bedroom lights', it will say "Thanks for asking so nicely." before performing the required task.
At least, this will keep kids in check
The move comes as a welcome change, especially considering a number of parental concerns over smart assistants teaching kids to throw commands and wait for it to be carried out. It will encourage kids to mind their language with 'delightful responses', but has not made saying 'Please' or 'Thank you' fully mandatory. Amazon also introduced a similar feature in Alexa a while back.
Other improvements also coming into Assistant
Google is adding some holiday-related features, including an interactive Santa Claus game and new read-along Christmas Stories. Plus, Google Smart displays will now work with Nest Hello video doorbells, making it easier for users to reply to the person on the gate before letting him/her in. You can even use voice commands to create and manage multiple lists or check items on those lists.
Minor tweaks for smart displays and speakers
Google is simplifying the process of setting alarms and sharing photos on its screen and camera-enabled smart displays and is adding 'reply' capability for Assistant-made broadcasts at home. Plus, you can also see lyrics on these devices when a song is played via Google Play Music.