HMD Global to revive another Nokia 'Original' handset soon
HMD Global to revive another Nokia 'Original' handset soon
Jan 06, 2020, 12:05 am
2 min read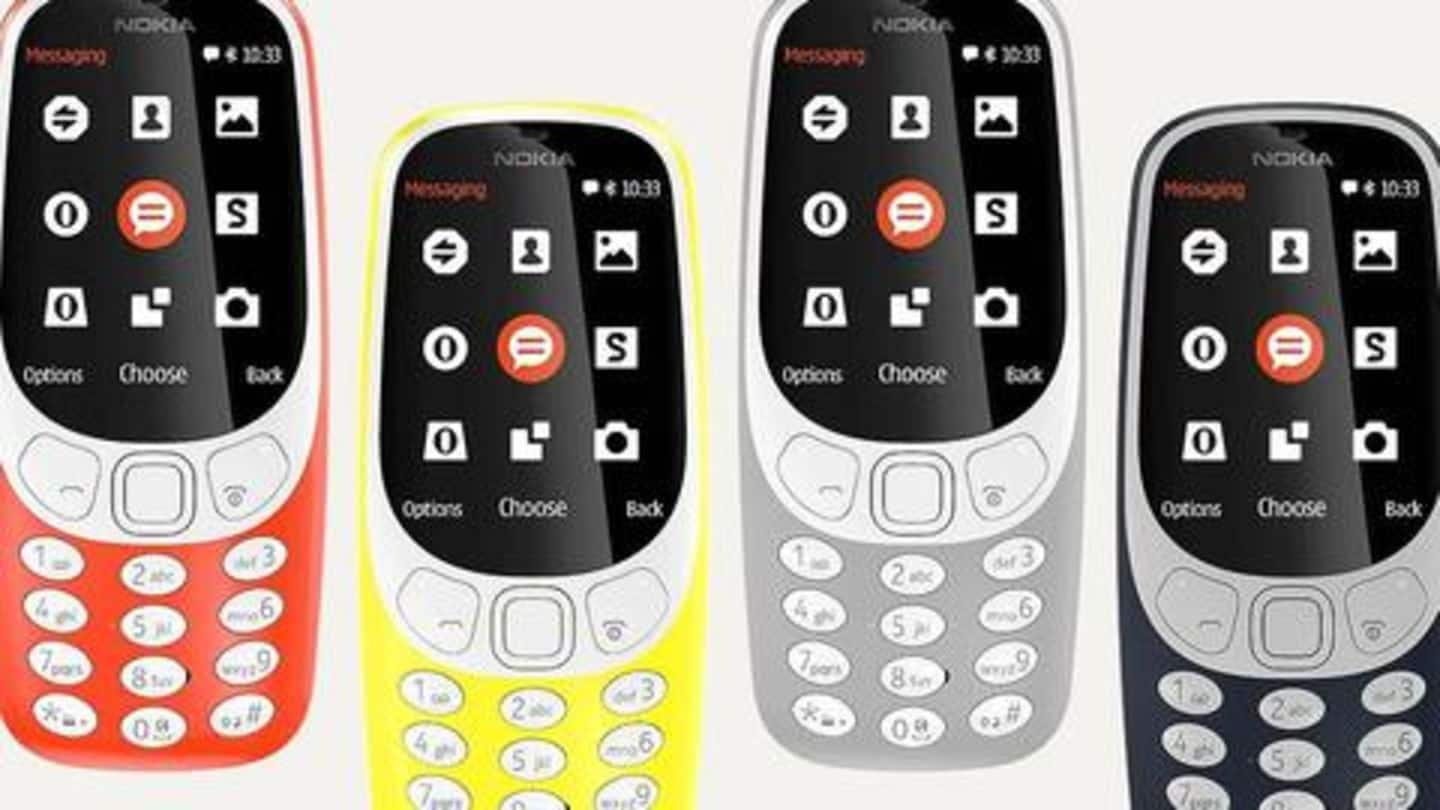 HMD Global, which has already resurrected iconic phones like the Nokia 8110, Nokia 3310, and Nokia 2720 Flip, is working to soon revive yet another classic Nokia handset. In a tweet, the company's Chief Product Officer Juho Sarvikas has said that HMD Global would launch a new Nokia 'Original' handset sometime around the Chinese New Year. Here's more on this development.
This is what Juho wrote in his tweet
Juho Sarvikas tweeted photos of a pair of sneakers with a message saying, "This is the 4th year I buy new shoes in anticipation of #CES and #MWC and it looks like this will be the best year yet! Found this stunning pair of limited edition #adidas #originals." "This can only mean that we should launch a new #nokia #original @nokiamobile #ChineseNewYear."
The new phone could be unveiled in January itself
According to Juho's tweet, the new Nokia 'Original' handset could arrive around January 25, when the Chinese New Year begins. However, there is also a possibility that HMD would launch the handset at the Mobile World Congress, which is scheduled to kick-off on February 24.
But which one will Nokia revive this time around?
As of now, there is no word on which classic Nokia phone could be revived this time. It will be one of the iconic models from yesteryear, though. So far, the company has re-introduced the likes of Nokia 8110 4G, Nokia 110 (2019), Nokia 3110, Nokia 2720 Flip 4G, Nokia 220 4G, Nokia 105, and Nokia 800 tough.
HMD Global is also working on Nokia 9.2
Nokia is also working on some premium smartphones including Nokia 9.2 which is expected to arrive as a successor to the camera-centric Nokia 9 PureView. The new model will come with Qualcomm's latest flagship chipset, the Snapdragon 865, and built-in 5G connectivity.