Microsoft will teach coding to visually impaired children in India
Microsoft will teach coding to visually impaired children in India
Written by
Shubham Sharma
Jan 23, 2019, 02:37 pm
2 min read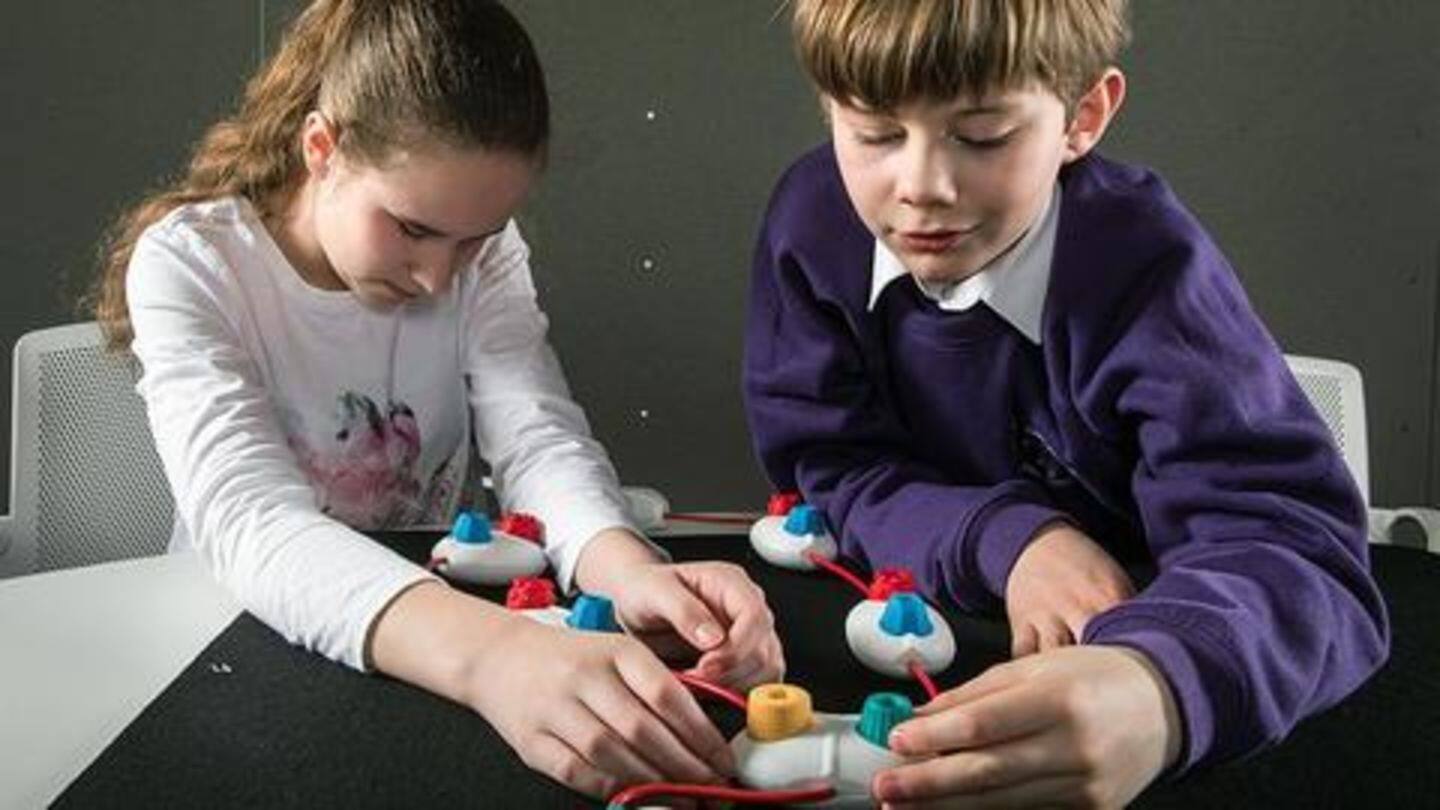 Since 2017, Microsoft has been working on a way to teach visually impaired children how to code. The effort, which started as Project Torino, revolves around a unique 'physical programming language' that allows kids, aged between 7 and 11, to grasp basic programming. Now, the company is expanding the project, taking it to kids in India and other countries. Here's more.
How Project Torino started?
Normally, children are introduced to coding with command blocks that are dragged and dropped together to create fun programs; like those capable of speeding through mazes. But, the popular technique wasn't useful for visually impaired kids because they couldn't read block commands. This prompted Microsoft's Cambridge team to advance block coding under Project Torino and make it more accessible to blind children.
New tethered pods for teaching coding
Under Project Torino, Microsoft designed a tethered hardware device, based on the idea of block coding. The device, which Microsoft touts as a 'physical programming language', features brightly-colored, softball-sized pods in different sizes. Each size represents a different command, allowing the children to pick blocks and use the tether to connect them for creating programs.
Now, Torino is coming to India as Code Jumper
After more than a year of development, Microsoft is expanding Project Torino beyond the UK. The Redmond giant has handed the program to the American Printing House for the Blind, which will be introducing it as 'Code Jumper' in India, Canada, Australia, and the US by the end of this year. Microsoft also hopes to make it available worldwide in the next five years.
Here's what Project Torino researcher said of the new technique
"It is very specifically about building up concepts that will enable them to become computer scientists, programmers, software engineers, computational thinkers," Cecily Morrison, a part of Project Torino, said in 2017. "It gives them that computational base to whatever direction they go".