Huawei's flagship has better audio than iPhone 11 Pro Max
Huawei's flagship has better audio than iPhone 11 Pro Max
Nov 26, 2019, 12:53 pm
2 min read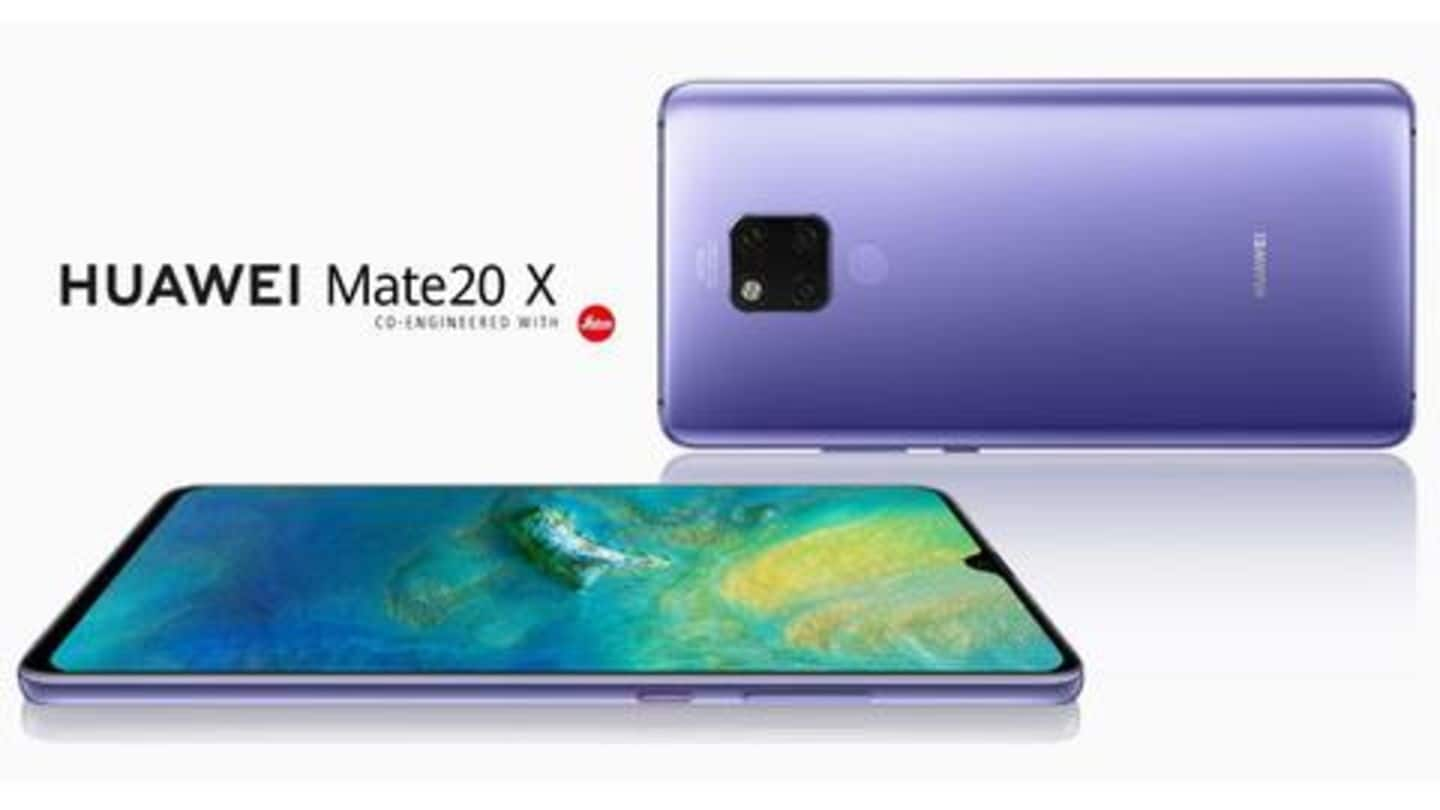 Due to the missing Google services support (because of the ongoing trade war between China and US), Huawei's latest flagships may not be attractive software-wise, but they still manage to beat competitors with well-crafted hardware. According to DxOMark, which recently started evaluating playback and multimedia recording capabilities on smartphones, Mate 20 X has beaten the likes of Galaxy Note 10+ and iPhone 11 Pro Max.
The Mate 20 X scored 76 points in the playback tests and 70 points in the recording evaluation to reach an overall score of 75. The Huawei flagship beat the iPhone Xs Max and iPhone 11 Pro which took the second and third positions at 74 and 71 points, respectively. The Note 10+ took the fourth position, trailing the list-topper by 9 points.
Mate 20 X did well when playing music and movies
According to DxOMark, the Mate 20 X "did particularly well when playing back movies and music, achieving a substantially higher score for those use cases than any of the other phones we have tested." In the gaming department, the flagship phone beat all its Android rivals but was behind both the iPhone Xs Max and the iPhone 11 Pro Max.
Separately, Mate 30 Pro has topped camera tests
In a separate camera test conducted back in September, the Mate 30 Pro beat all the top-tier smartphones to take the top rank with a photo score of 132 and a video score of 100. The overall score of 121 recorded by the Huawei flagship has only been equalled by Xiaomi's 108MP penta-camera handset, the Mi CC9 Pro Premium.
Mate 30 Pro nicely balanced texture and noise
As per DxOMark, the Mate 30 Pro "delivers excellent results in almost all still image categories, but really shines for texture and noise." The Huawei flagship is "capable of balancing the two attributes perfectly, however, recording good texture and detail in almost all conditions while keeping noise levels very low."