Sirin Labs unveils Finney, the world's first blockchain smartphone
Last updated on
May 12, 2018, 12:20 pm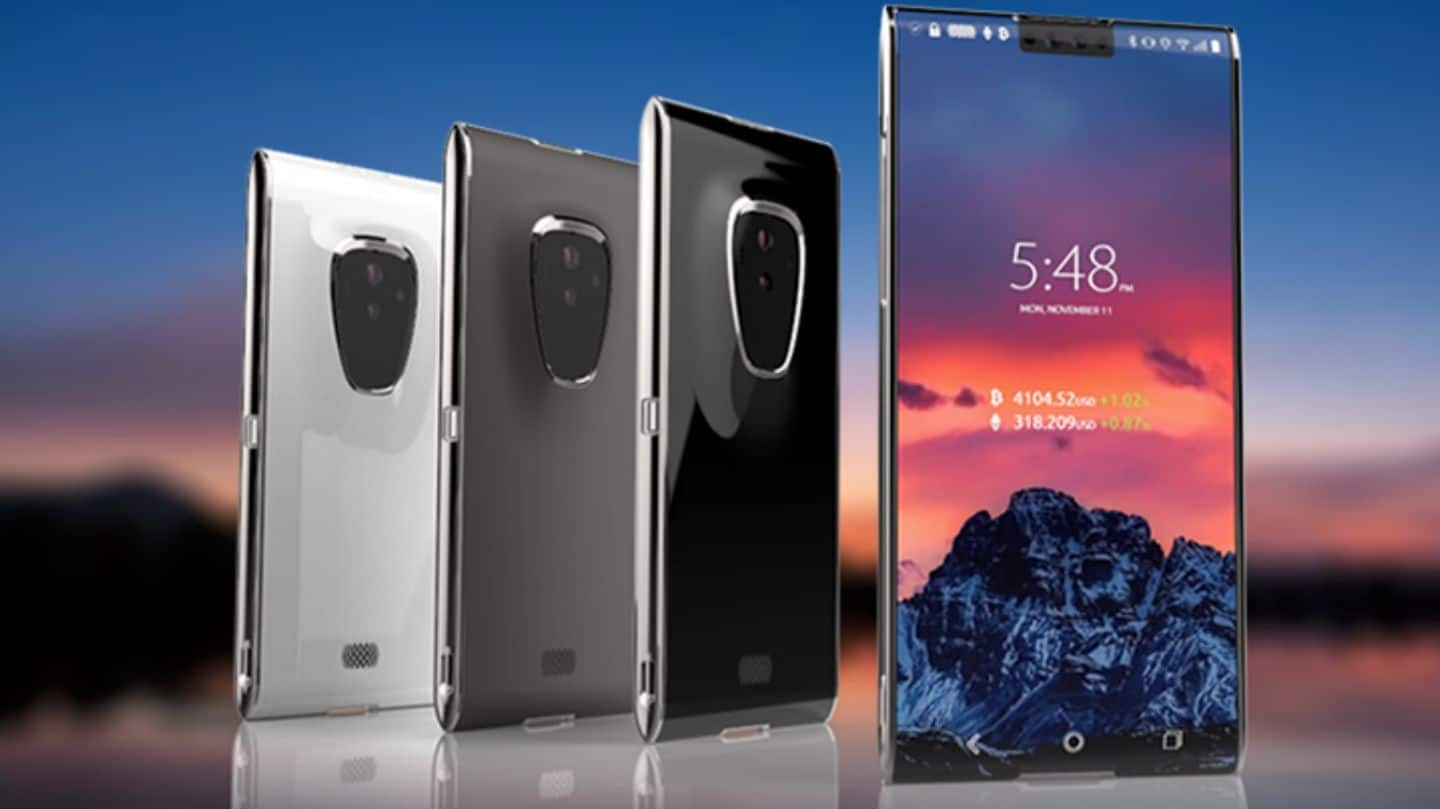 Switzerland-based Sirin Labs has introduced the world's first blockchain smartphone. Dubbed Finney, this futuristic-looking smartphone packs the latest specs you'd see on a smartphone in 2018. But that's just half of the story. Powered by high-end security features and a built-in "cold storage" crypto wallet, Finney is tailored to secure peer-to-peer resource sharing including payments, messages, and even phone calls. Here's more about Finney.
Custom OS, secure crypto wallet and blockchain based security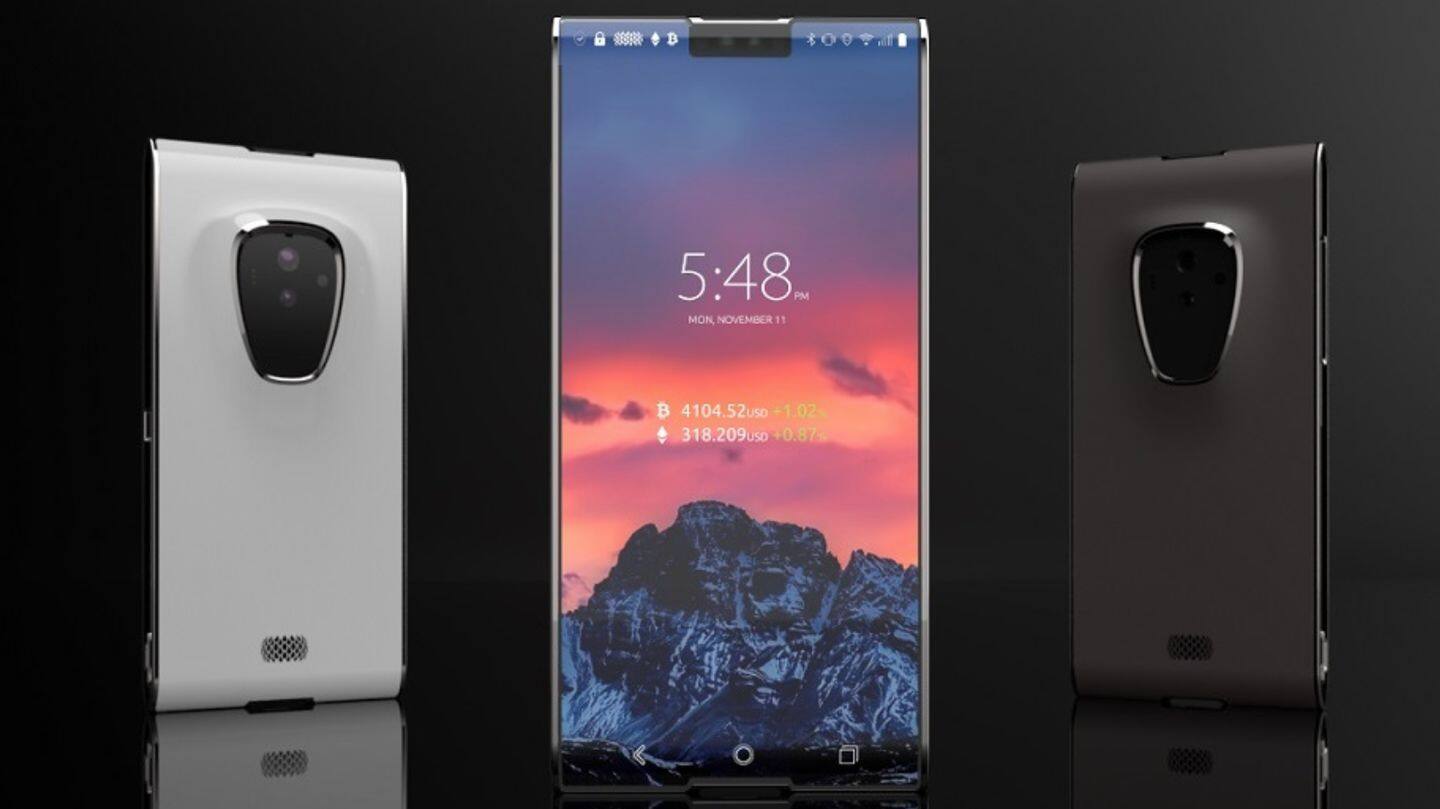 Running on Sirin OS (based on Android 8.1 Oreo), Finney is designed to securely store and use cryptocurrencies such as bitcoin. The smartphone features a built-in "cold-storage" crypto wallet, distributed ledger consensus and peer-to-peer resource sharing. Powered by Sirin Labs' proprietary BlockShield technology, the Finney crypto wallet is supposedly "tamper proof" and comes with a dedicated physical security switch.
About Sirin Labs' BlockShield technology
This proprietary technology secures the Finney's "cold storage" crypto wallet and ensures the integrity of transactions. The technology consists of several built-in security features including Trusted Display, IP Address Hiding, and MAC Address Randomization. Further, Finney uses machine learning-based Intrusion Prevention System (IPS).
Sirin Labs aims for mass-adoption of blockchain and cryptocurrency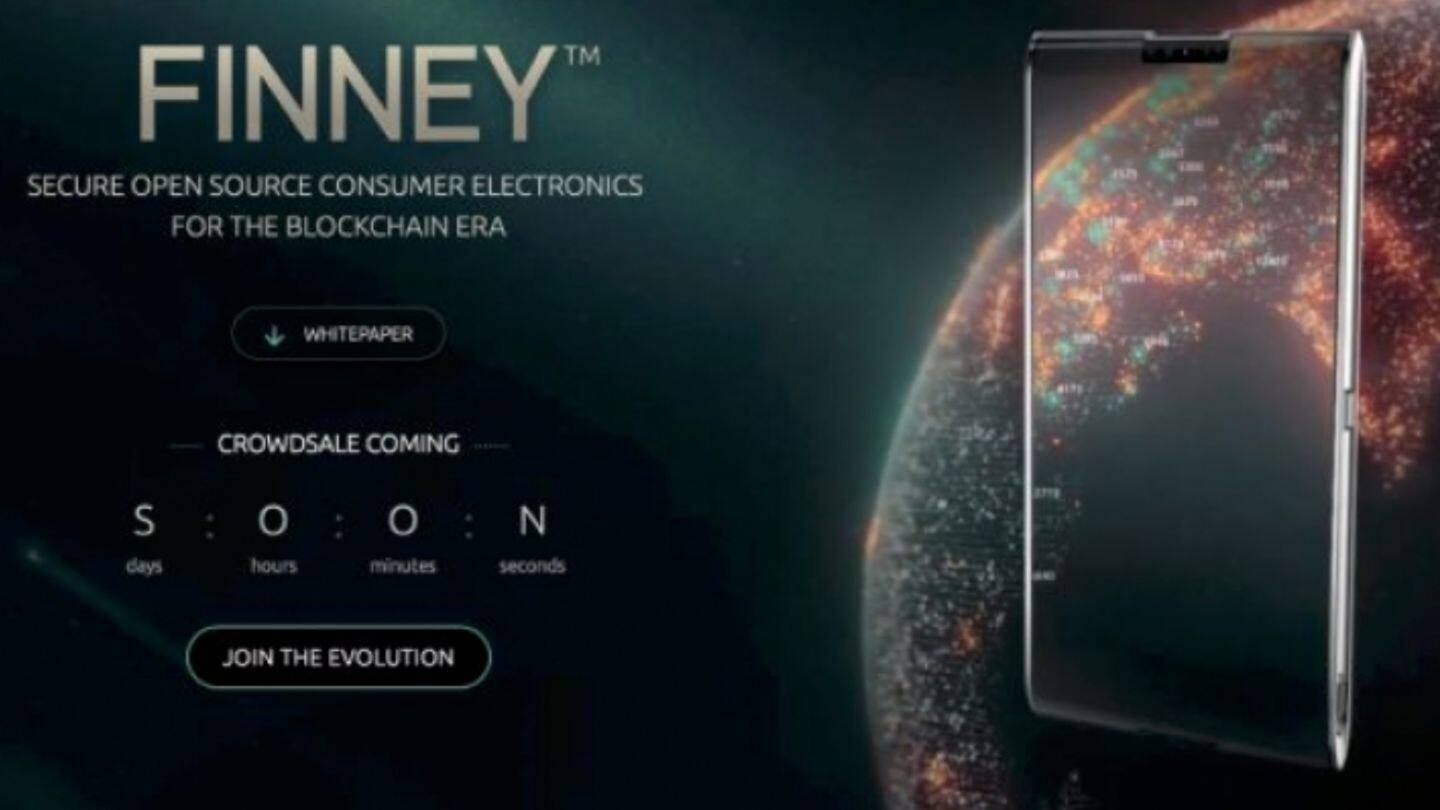 With Sirin OS, Finney offers "a distributed, scalable, light-weight and ASIC resistant ledger, which forms an independent blockchain network." Moreover, an ecosystem of Finney devices will "ensure a trusted and secure P2P resource sharing" between the users, claims the company. And this, as per Sirin Labs, will allow a "fast, fee-less, micro-payments for shared digital resources and services between" Finney users.
Like a flagship, Finney packs in top-end specs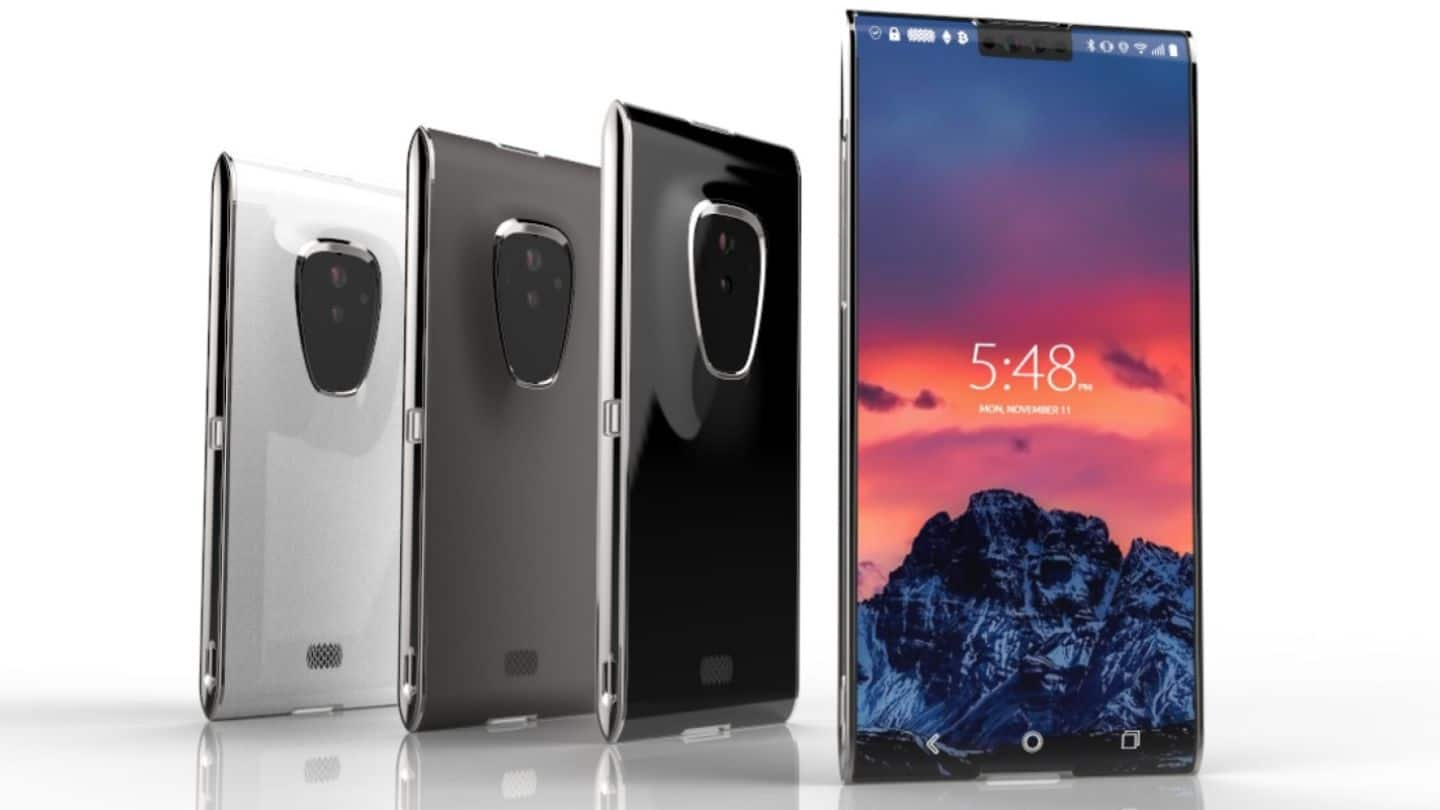 Finney sports a 6-inch display with an 18:9 aspect ratio, 402ppi and 1500:1 contrast ratio. On the rear, you get a 12-megapixel f/1.8 aperture sensor while, on the front you have an 8-megapixel 85-degree wide angle lens. The phone is powered by Qualcomm Snapdragon 845 processor, coupled with 128GB built-in storage and 6GB RAM. It also packs a 3,280mAh battery with fast charging support.
Finney comes loaded with multi-layer cyber security
Alongside the top-end specs and blockchain power, Finney is high on security features as well. Like BlockShield, the phone also comes with Sirin Labs' Cyber Protection Suite, which apart from crypto-wallet protection, includes secured communications (VoIP, text, email) and three-factor authentication (Biometric, Lock Pattern, Behavioral).
Everything else you need to know about Finney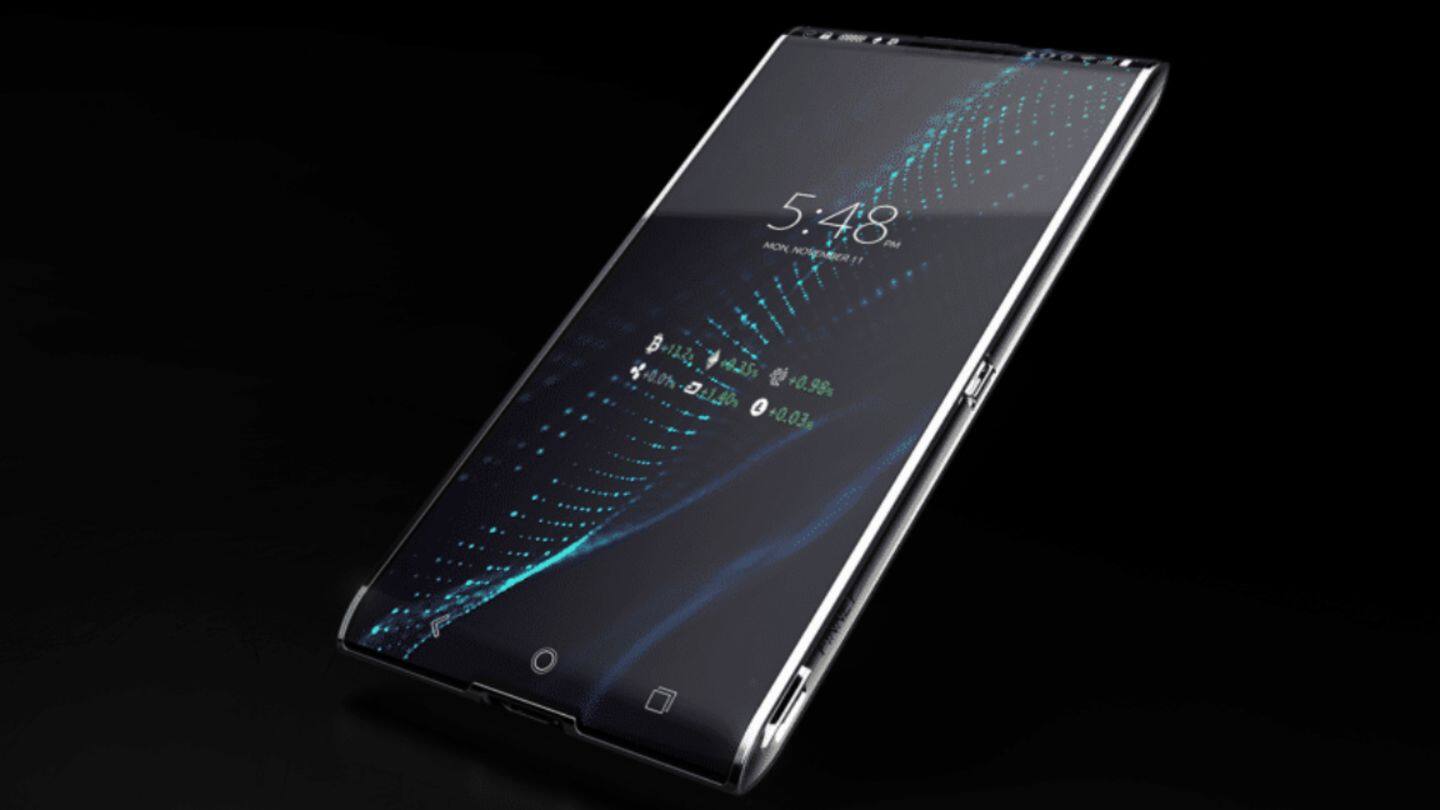 Priced at $999, the Finney blockchain smartphone will be manufactured by Foxconn and will be shipped globally. The smartphone looks premium: metallic frame, bezel-less display design and Gorilla Glass protection on the back. Moreover, the phone comes with mechanical volume keys, nano SIM slot, SD memory card slot and includes Bluetooth 5.0, NFC and LTE for connectivity.