Soon, ISRO will take first step to build space station
Soon, ISRO will take first step to build space station
Written by
Shubham Sharma
Oct 03, 2019, 06:20 pm
3 min read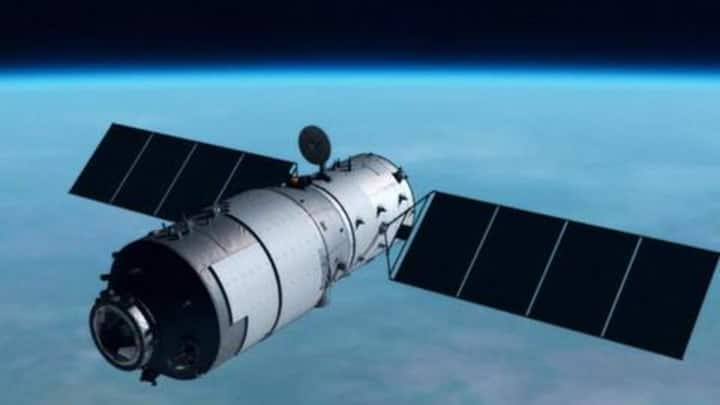 India plans to have its own space station by 2030. The project is incredibly challenging (and ambitious), but the good news is, ISRO has already started working to make it a reality. The agency has scheduled a space-docking experiment for 2020 - a critical prerequisite to master the ability to set up the orbital lab. Here's all you need to know about it.
Docking experiment in 2020, says K Sivan
In a conversation with Times of India, ISRO Chairman K Sivan revealed the plan to conduct a space docking trial in 2020. "We are going to conduct a docking experiment..in which two experimental modules will be sent into space (onboard a PSLV rocket) and two will be docked (or latched) with each other," he said while detailing the project.
Space docking: A critical part to build space labs
In space mechanics, docking is the process of latching two space vehicles with each other in a controlled manner. It is a common technique to build large structures in space, say like a satellite or an orbiting lab designed to host a few people. However, the process is challenging as it demands constant monitoring and speed control to bring the satellites together to merge.
ISRO would have to master the art of docking
As ISRO hasn't created any large structures in space before, it would have to conduct these experiments to master the entire process of docking for building the space station. Even the International Space Station, which orbits some 400km above Earth, was formed in the same way over 40 assembly flights conducted by NASA, Russia, Japan, Europe, and Canada between 1998 and 2011.
India's complete station build-up plan will be created later
While the docking experiment will help ISRO prepare the technology for building the space station, Sivan has emphasized the concrete build-up plan has not been created yet. He claimed that the full plan for setting up the lab would be prepared and revealed only after the Gaganyaan mission, which plans to send three Indians into space, is completed by December 2021.
What else we know about Indian space station
From what Sivan had already said, we can expect the Indian space station to have an approximate mass of 20 tonnes and the capacity to host a few people for about 15-20 days. The details of the station might change in the coming years, but the work, if executed to perfection, will certainly allow the space agency to conduct scientific studies/experiments in microgravity.