Gaganyaan space mission: IAF to select 'vyomanauts' within 2 months
Gaganyaan space mission: IAF to select 'vyomanauts' within 2 months
Jun 12, 2019, 11:18 am
2 min read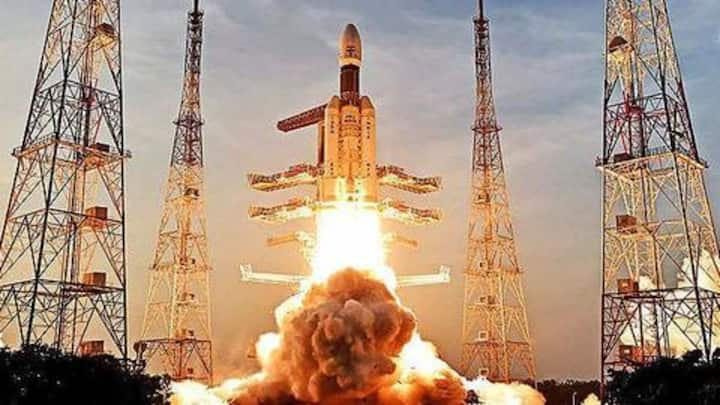 In a couple of months, the Indian Air Force will select 10 potential candidates for the country's first-ever manned space mission - the Gaganyaan. The selected 'vyomanauts' (the Indian equivalent of astronauts) would be trained by the Air Force for flying into and stay in an Earth-bound orbit. The mission is slated to take place sometime in 2022. Here are the details.
Vyomanauts to be chosen by IAF
K Sivan, the Chairman of the Indian Space Research Organization, has confirmed to TOI that 10 vyomanauts would be chosen by the IAF within one or two months. After that, the Air Force would train the crew for the spaceflight at the space agency's newly-launched Human Space Flight Center in Bengaluru. Finally, three members from the group would be selected for the main spaceflight.
Most of the training to happen in India
Most of the training for the mission will happen in India. Essentially, the work will take place in phases, with the first two phases being conducted in India, while the final one taking place either in Russia or France. To note, ISRO will retain two teams of three vyomanauts (six) till the end, one for the main mission and the other as a backup.
Two test runs before main manned flight
ISRO plans to launch the crew of three, including a woman, chosen for the mission by 2022, which will be India's 75th year of Independence. However, before executing the mission, the agency will also conduct two test runs - unmanned Gaganyaan flights - in 2020-2021. The cost of the entire mission, including the development of required technologies, is estimated to be Rs. 9,023 crore.
What happens once Gaganyaan takes off
Once everything is ready, the crew of three - aboard Gaganyaan spacecraft - will be launched into space. They will take to the skies on a modified version of ISRO's GSLV-MkIII heavy rocket and orbit the planet at an altitude of some 300-450kms. The crew will conduct experiments for nearly a week and then head back to Earth.
Work for the lift-off, life support in progress
ISRO has tested CE-20 engine meant for the upper stage of GSLV MK-III, while DRDO is working on prepping the life-support system for the mission and the Navy has been tasked to prepare for recovery, once crew capsule returns and splashes down in the sea.