Japan to finalize plans on drone-based delivery and self-driving trucks
Japan to finalize plans on drone-based delivery and self-driving trucks
Written by
Shiladitya Ray
Jun 10, 2017, 04:25 am
3 min read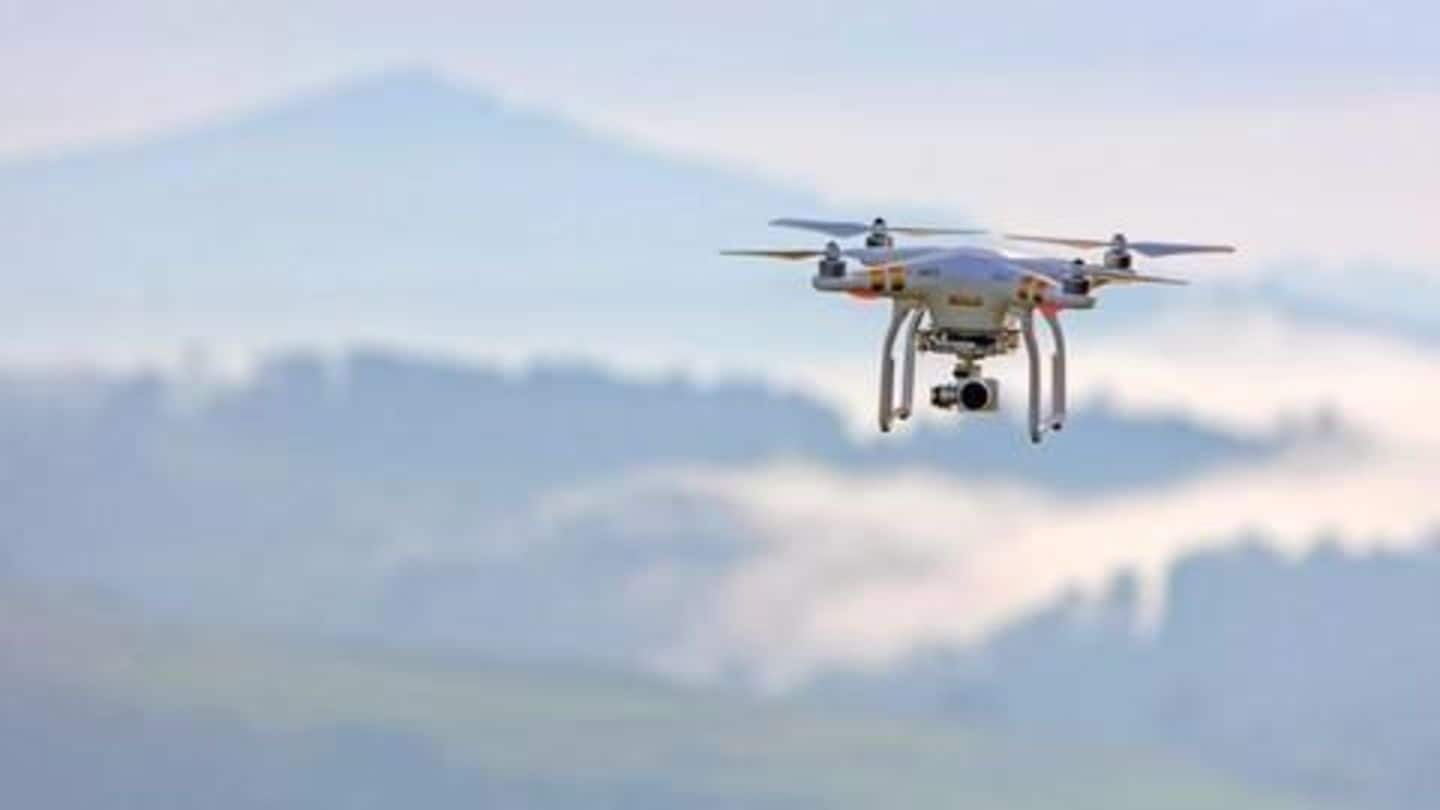 Japan is poised to finalize its strategy on self-driving trucks and drones as it looks to add a futuristic touch to its commercial sector. The Japanese government aims to commercialize self-driving trucks by 2022, and allow drone-based package delivery by 2020. With drones increasingly becoming a part of our lives, we look into the evolution of drones and India's place in a drone-dependent world.
What is a drone by definition?
The Oxford Dictionary defines a drone as a "remote-controlled pilotless aircraft or missile". In this sense, drones have been around for over half a century, albeit not in the sense we know them. Earlier drones, some of which were around since World War I, were all for military use, and drones did not enter the commercial space up until around 2010.
World War and post-World War era drones
One of the earliest drones to be produced was the US military's 1918 "Kettering Bug", a flying bomb with 12 foot wings and a Ford engine. During the 1930s, the radio-controlled, unmanned DH-82B Queen Bee was used as target practice for British anti-aircraft gunners. Then, during the 1950s, the US military came up with its Ryan Firebee, a jet-powered target practice plane.
Military drone usage grew considerably after World War II
UAVs began coming into mainstream military use post-1959 as the US grew more and more concerned about losing pilots over hostile territory. Drones were also extensively used during the Vietnam War, but the US military only confirmed their UAV programme in 1973. Also, in 1973, Israel developed the first UAVs with real-time surveillance capabilities to monitor Soviet-designed surface-to-air missiles used by Egypt and Syria.
The age of commercial drones
In 2010, the Parrot AR Drone quadcopter was unveiled at the Consumer Electronics Show in Las Vegas, marking a new era in the usage of drones. Since then, commercial drone usage has exploded, and drone usage has benefited several sectors including agriculture, construction, media, mining, private security, law enforcement, wildlife conservation, search and rescue, applied sciences and so on.
Expansion of drone usage in the US
According to an estimate by the US Federal Aviation Administration (FAA), there could be over 30,000 drones flying in US airspace by 2020.
The upcoming boom in the global drone market
Akin to the growth of computers from 1970s, the commercial aerial drone market has a massive potential for growth. According to projections based on recent data, the commercial aerial drone market may grow at a compound annual growth rate of 19% till 2020. It is set to surpass the military market in size, which is growing at only 5%.
Major Indian drone companies
IdeaForge is an Indian pioneer in research, development, manufacturing, and operation of micro-UAVs for intelligence acquisition, surveillance, and reconnaissance. Another Indian drone giant is Aurora Integrated Systems which produces short range UAVs to long range tactical systems. Aarav Unmanned Systems is another drone company with a focus on high-value engineering solutions. Other notable companies include Samhams Technologies, AIRPIX, Johnnette Technologies, and OM UAV Systems.