Now measure distances and areas on Google Earth
Now measure distances and areas on Google Earth
Written by
Bhavika Bhuwalka
Jun 27, 2018, 12:55 pm
1 min read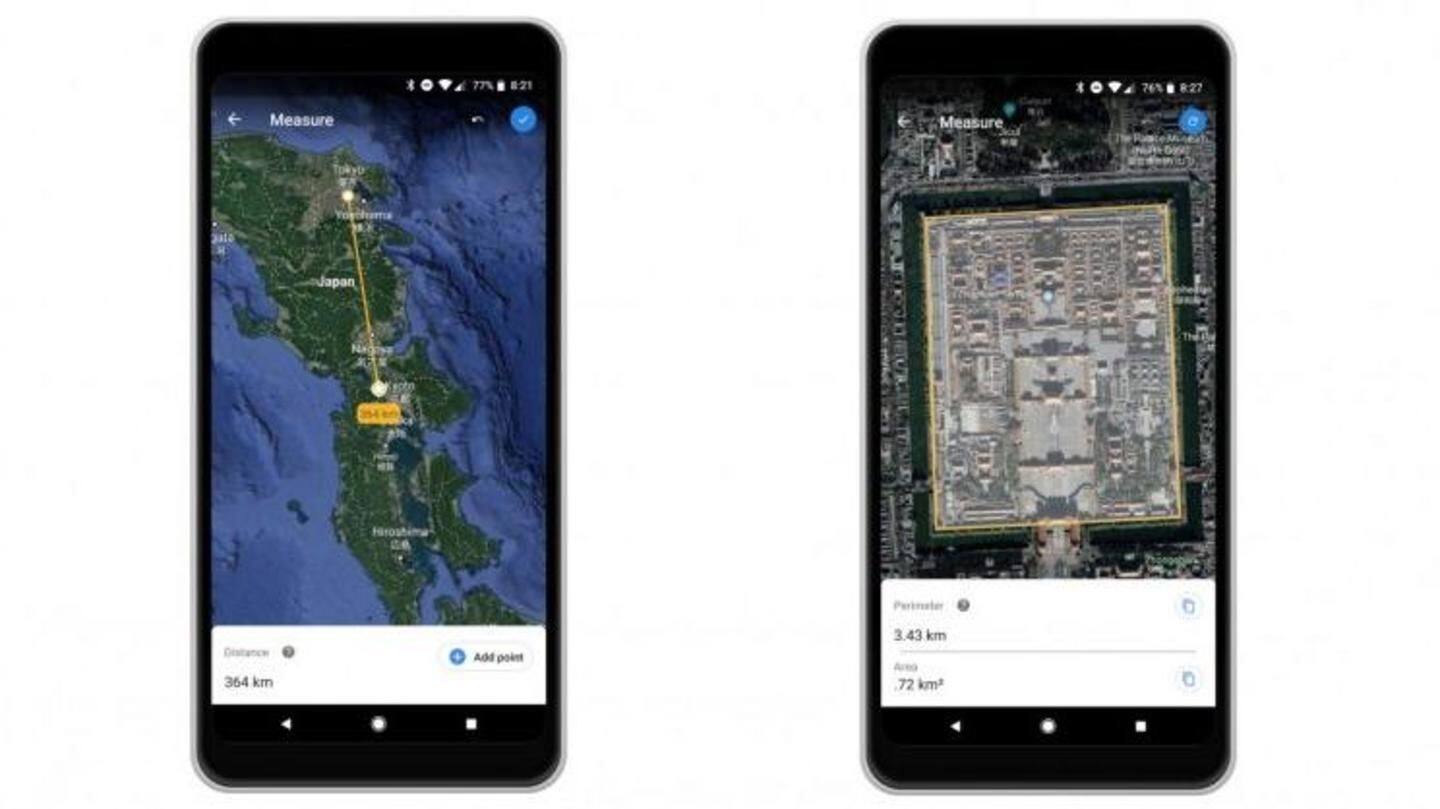 Google Earth has launched a new feature called "Measure" that allows users to measure the area and distance of anything on the map. With it, users can either select a chunk of the map and measure its surface area or figure out the distance between any two points. Get ready to finally measure how far your house is from the North Pole.
Calculate the perimeter and area of places
Interestingly, the feature is not limited to chalking out simple squares to measure larger spaces like parks, buildings, and race tracks. Users can actually select borders and measure irregularly shaped areas like landmarks and even states and countries. Further, for measuring distances, users can plot as many points as they like on the map.
The Measure tool is immediately available on Google Chrome and will come to Android later this week. Next, an iOS version of the new feature is said to be reportedly "coming soon."