OnePlus 7 v/s OnePlus 6T: What will be the differences?
OnePlus 7 v/s OnePlus 6T: What will be the differences?
Jan 24, 2019, 12:05 am
3 min read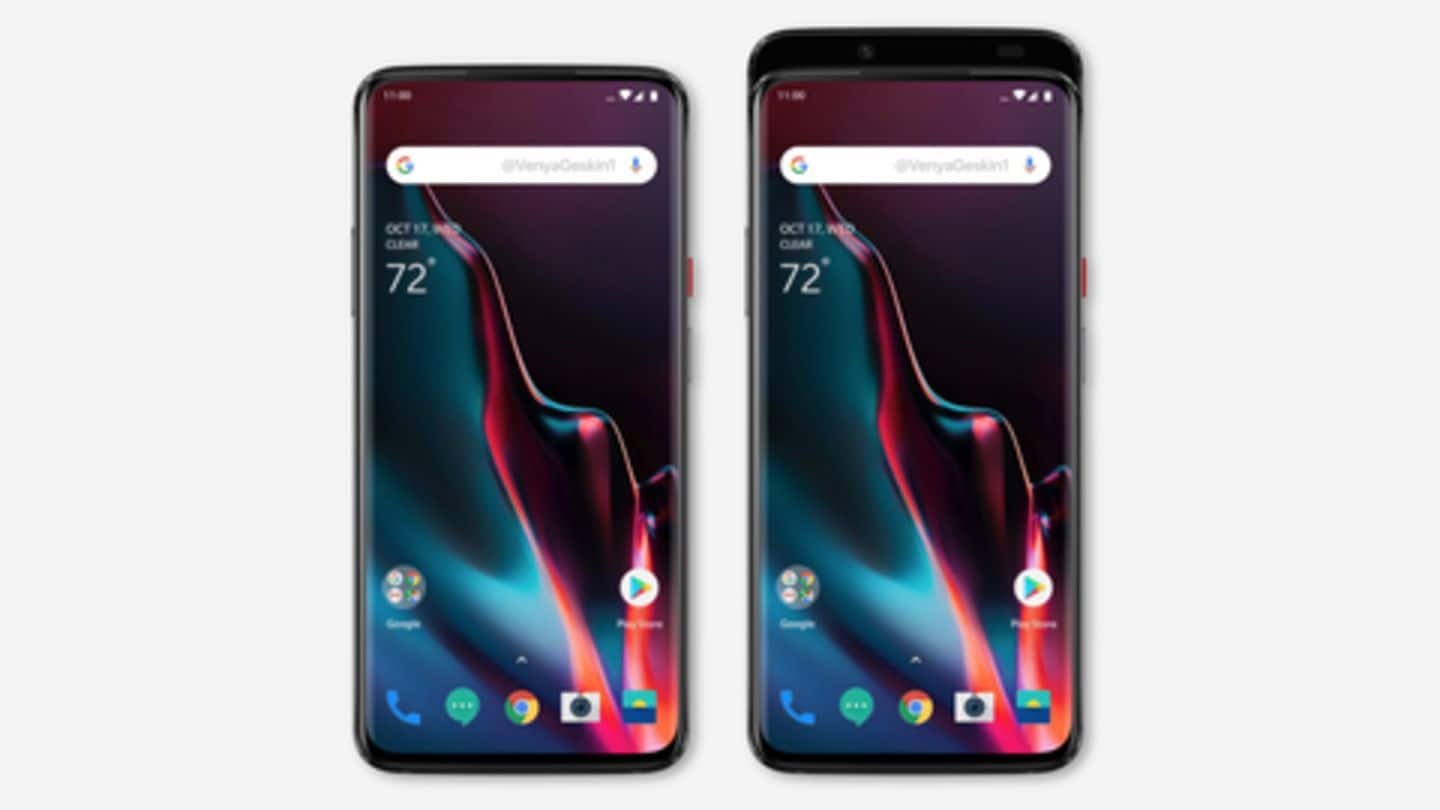 Talking of smartphone designs, OnePlus has never shied away from adopting trends. From slim bezels on OnePlus 5T to a wide display cutout on OnePlus 6 to a smaller, waterdrop notch on OnePlus 6T, the company has done it all. And now, if recent leaks are to be believed, OnePlus is taking things a notch up with its upcoming OnePlus 7. So, how will it be different from OnePlus 6T?
Taking things a notch up, this time with a slider
As per a recent image leak, OnePlus will ditch the waterdrop notch we've come to like on the OnePlus 6T in favor of an all-screen design on the upcoming OnePlus 7. And to achieve the new design, the company has adopted a slider camera mechanism - similar to Xiaomi Mi Mix 3, Lenovo Z5 Pro and Honor Magic 2. Finally, no more notch-potch.
But the slider comes with some woes
While the slider mechanism allows for an increased screen-to-body ratio, it comes with some concerns (and I am not nit-picking). Firstly, the slider mechanism (whether manual or motorized), may comprise the uncertified water-resistance that OnePlus offers on its unibody phones like the OnePlus 6T. Secondly, the phone will become marginally thicker and possibly more prone to damages in case of odd falls.
Beyond the concerns: What else is changing on OnePlus 7?
The recent OnePlus 7 leak revealed a significantly larger earpiece and the casing showed two cutouts in the slider module. Interestingly, the cutouts point toward a single selfie camera and possibly an IR sensor that'll fortify the lightning fast face unlock feature. Moreover, the larger earpiece suggests OnePlus might fit in a speaker to offer immersive audio - an upgrade over 6T's single speaker.
Under the hood changes: More power and faster charging
It's a given that OnePlus 7 will come with the latest 7nm Qualcomm Snapdragon 855 chipset - an upgrade from Snapdragon 845 on OnePlus 6T. The new processor will allow for faster data speeds and image processing as well. Further, we expect upto 10GB RAM and upto 256GB of internal storage, and 30W Speed Warp fast charging that debuted with OnePlus 6T McLaren Edition.
Time for triple rear cameras?
OnePlus 6T is a solid flagship killer with top-of-the-line internals, smooth software, great battery life but decent cameras because the phone makes do with the same sensors that we saw on its predecessors. Now considering that the upcoming iPhone and Galaxy S10 flagships are adopting triple rear cameras, it is possible that OnePlus 7 will once again take on its rivals with matching hardware.
Pricing: Expect a slight uptick over OnePlus 6T's price tag
OnePlus 6T has outshined other flagships not by the high-end specs but with its top performance that comes at a significantly lower cost. But given the expected upgrades, OnePlus 7 might see an uptick of $50-100 over OnePlus 6T. And that will still be $300-400 less than the likes of Galaxy S10 and iPhone 11. However, we will know about it in Q2 2019.